Lesson 8: Searching for Jobs on LinkedIn
/en/linkedin/keeping-up-with-linkedin/content/
Searching for jobs on LinkedIn
When it comes to searching for jobs, LinkedIn can be a powerful resource. It allows employers to post job openings to the site (like any online job board), and you can search for these openings using the job search tool. LinkedIn also allows you to use your connections to find new positions and ask for recommendations. Additionally, you can follow companies so you'll always be notified of their latest LinkedIn posts.

Using the job search tool
Because employers frequently use LinkedIn to screen and recruit potential candidates, more and more companies have begun posting job openings to the site. This is why it's so important to learn how to use LinkedIn's job search tool.

Watch the video below to see the job search tool in action.

To search for jobs, click the Jobs icon, then type what you're looking for in the search box. You can also narrow your search results by using the filters near the top of the window, like company, recent postings, and experience level.


To learn more about a particular job, click the job title. In addition to details like the job's location and requirements, you'll see how many of your connections work for that particular company.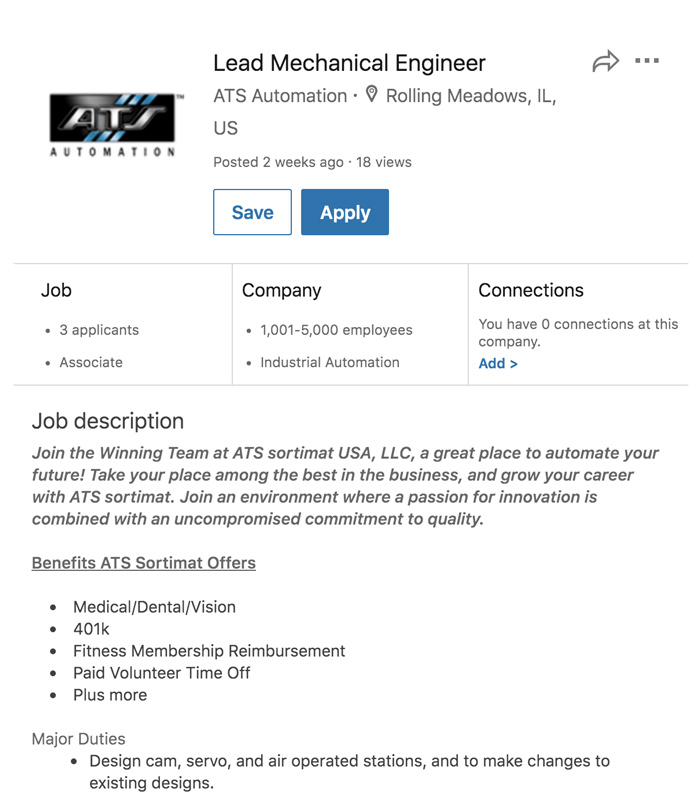 If you want to apply to the job, click Apply, and you'll be taken to the company's website to fill out an application. Some openings also have an Easy Apply option, which allows you to apply to a job with just a few clicks by submitting the information in your LinkedIn profile. Keep in mind that if you use Easy Apply, we still recommend writing a personalized cover letter with every application you send.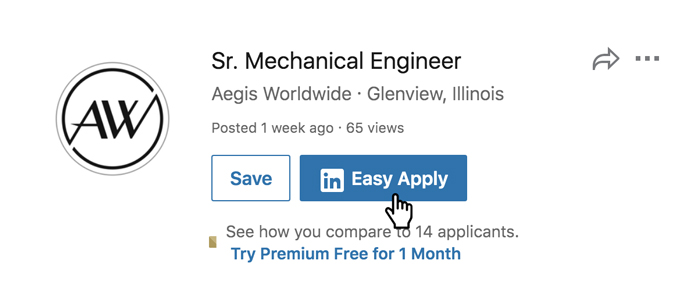 You can also set up preferences for your job search through the Career interests function. From your profile, scroll down until you find Your Dashboard, then click Career interests.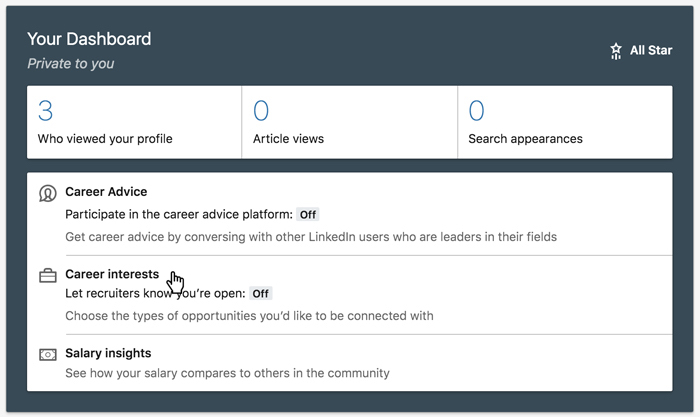 This lets you save preferences for the type of job you're looking for, including location, company size, and industry. LinkedIn will then start giving you relevant recommendations and search results. We suggest using Career interests so you'll have a better chance of seeing jobs you're actually interested in.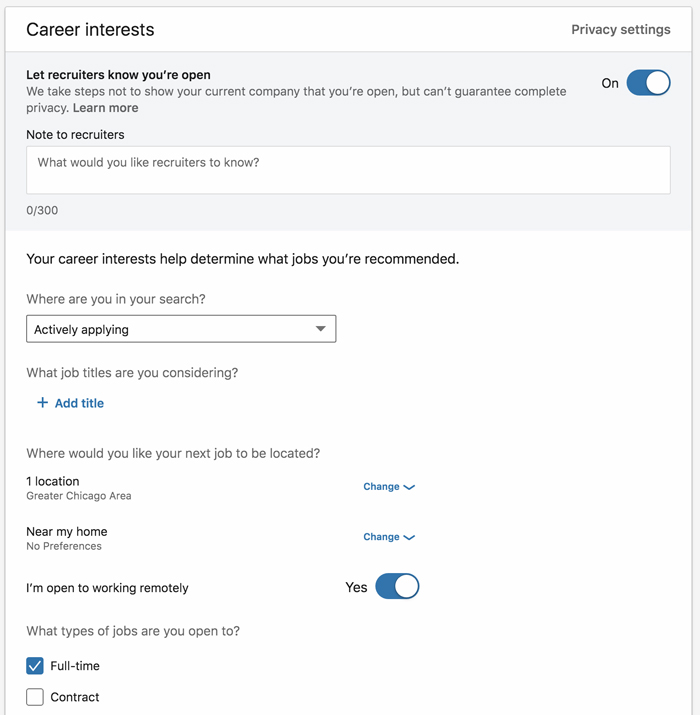 Following companies
If you want to learn more about companies that interest you, you can follow them on LinkedIn. This is similar to following someone on Twitter or Instagram. Whenever that company posts something to its LinkedIn page, it will appear on your homepage. Following a company is also a potential way to meet people who work there, including recruiters who might be posting jobs.
Watch the video below to see how to follow a company on LinkedIn.

You can use the search box to find companies on LinkedIn, or you can browse the recommendations on the My Network page. If you see a company you're interested in, select Follow. You'll then see posts from that company on your homepage. You'll also be able to see other information about the company, such as what LinkedIn users work there and how you might be connected to them.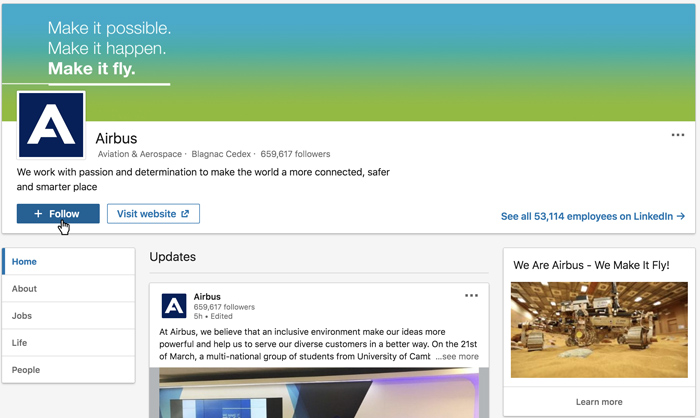 Of course, there's no guarantee that following a company will actually help you get hired. However, it is an easy way to learn more about the company and get a feel for its culture.

Continue
/en/linkedin/adjusting-your-settings-and-privacy-on-linkedin/content/