Lesson 3: Navigating the Platform
/en/instagram-basics/your-profile-page-and-your-feed/content/
Navigating the platform
Now that you understand the basic layout of your profile page and feed, you can start interacting with other users. This lesson includes steps on how to...

search for a user's profile page
follow, unfollow, or "mute" certain accounts

send a DM, or a direct private message
view a "pinned" story
add your own comment to a post
Search for a profile page
Let's say you want to visit a profile page of another user. You can get there from your feed, by tapping their profile picture. Another thing you can do is tap the

Magnifying glass

icon in the bottom toolbar.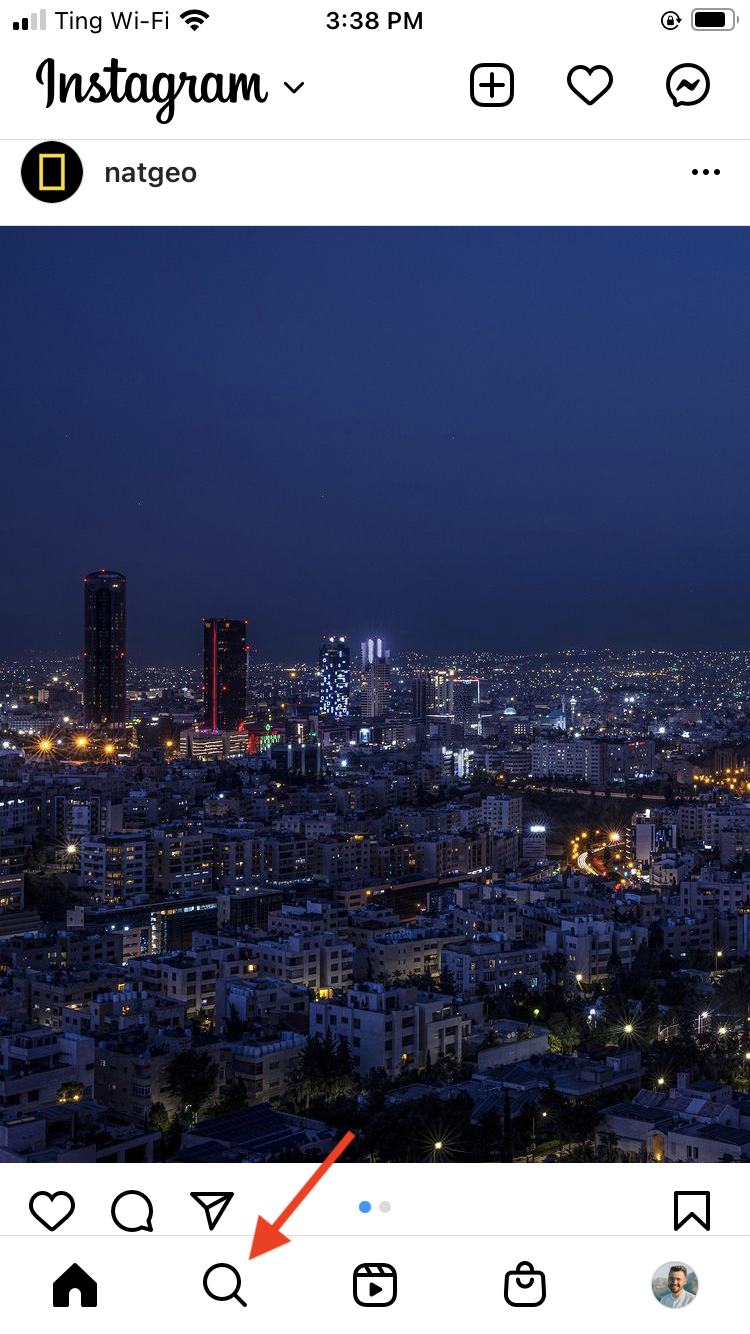 This will allow you to search for specific users. In the Search bar at the top, you can search by real name or username. Tap the profile you're looking for in the drop-down menu.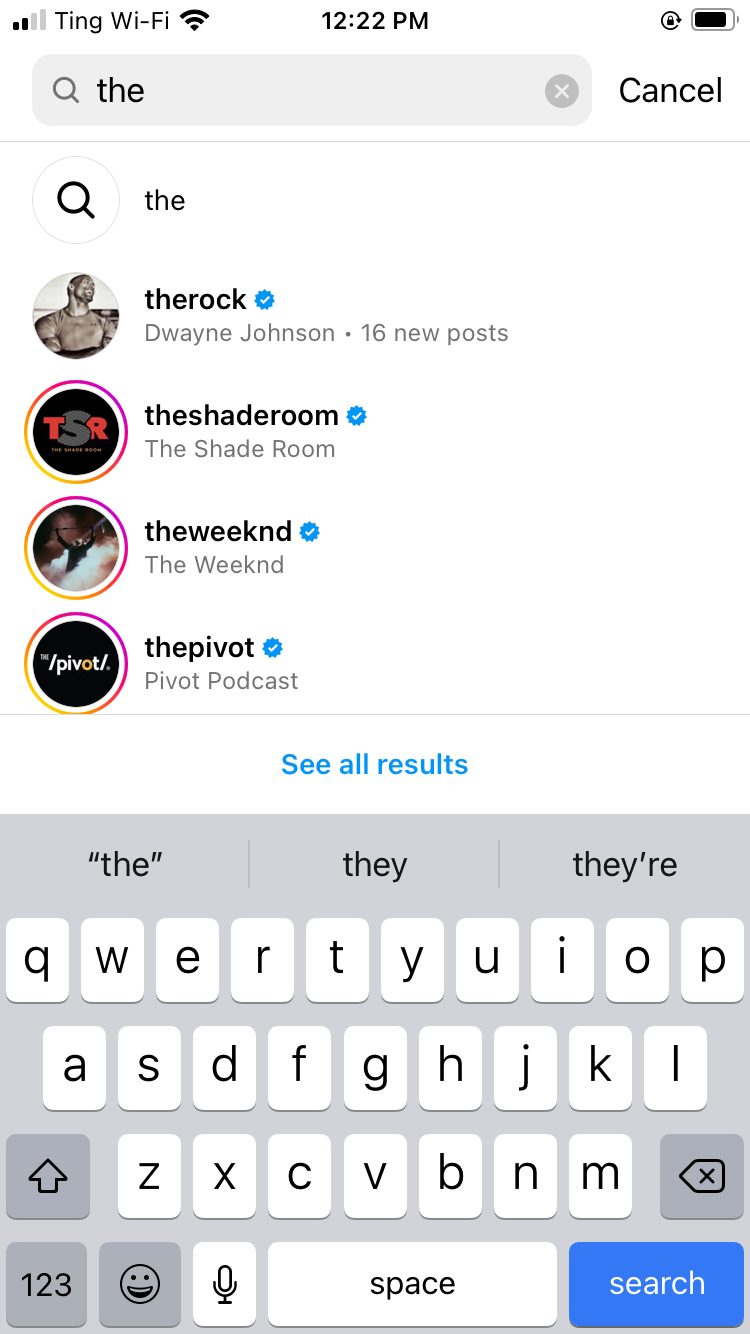 We'll take a look at the Rock's profile page as an example. If the person is a celebrity, or if the company is famous, the blue badge indicates that this is a verified account. In other words, this specific page belongs to Dwayne Johnson, and isn't a fan page or copycat account.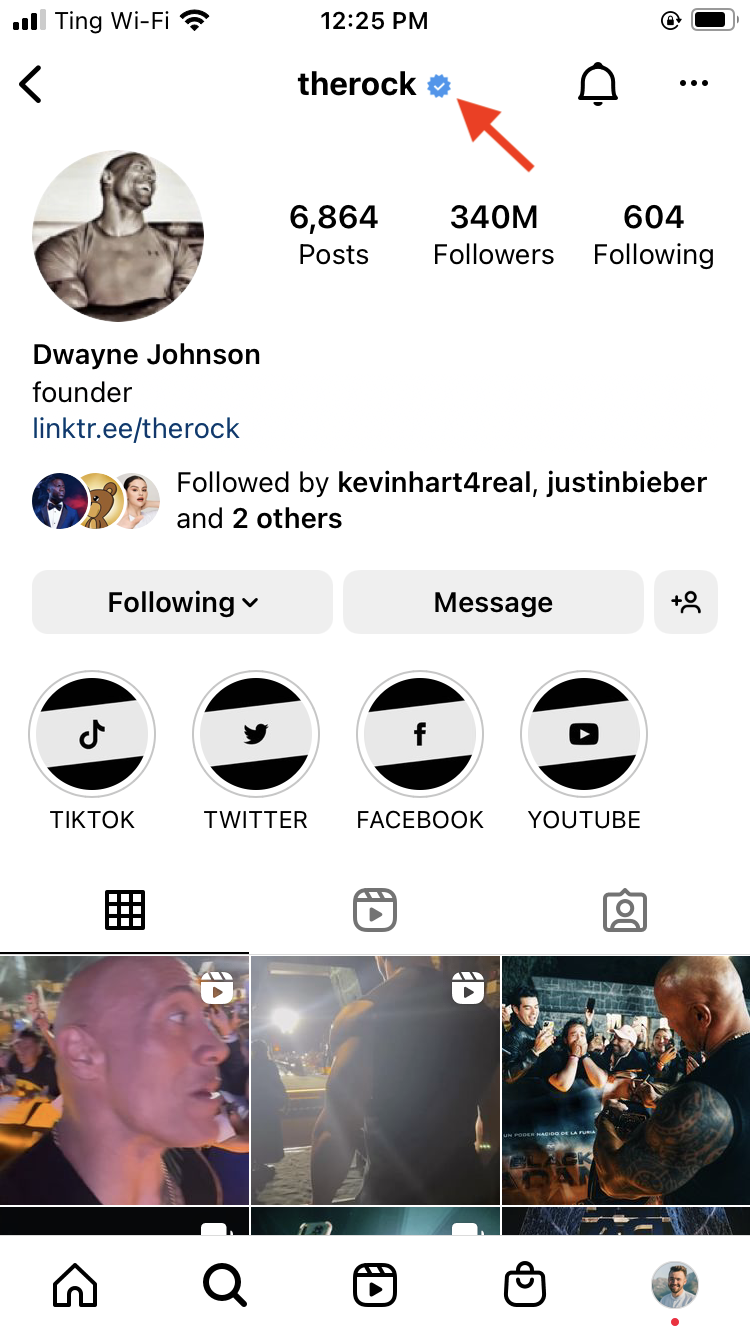 How to follow/unfollow accounts
What else can we see on a person's page? It shows you who else is following them. The gray Following button indicates that you follow this person.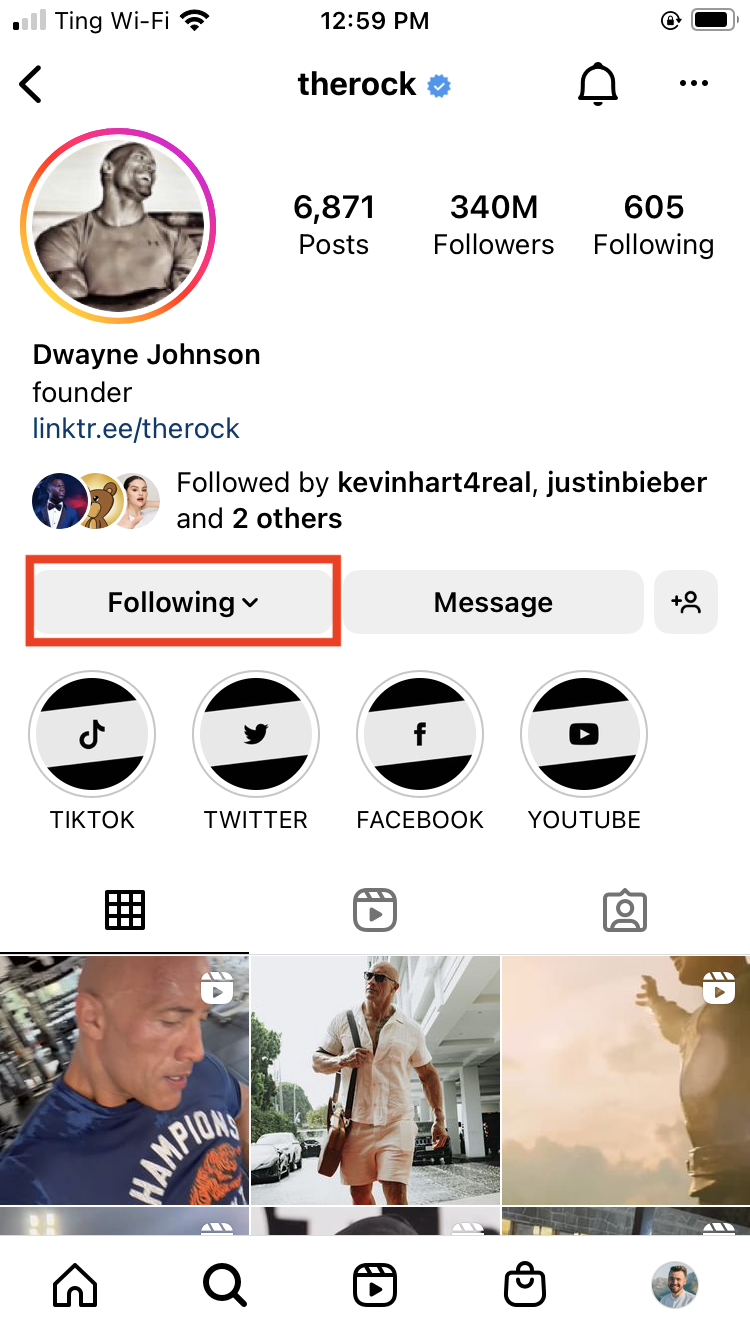 If you want to unfollow them, tap it, and it will bring you to a pop-up menu. You can select Unfollow.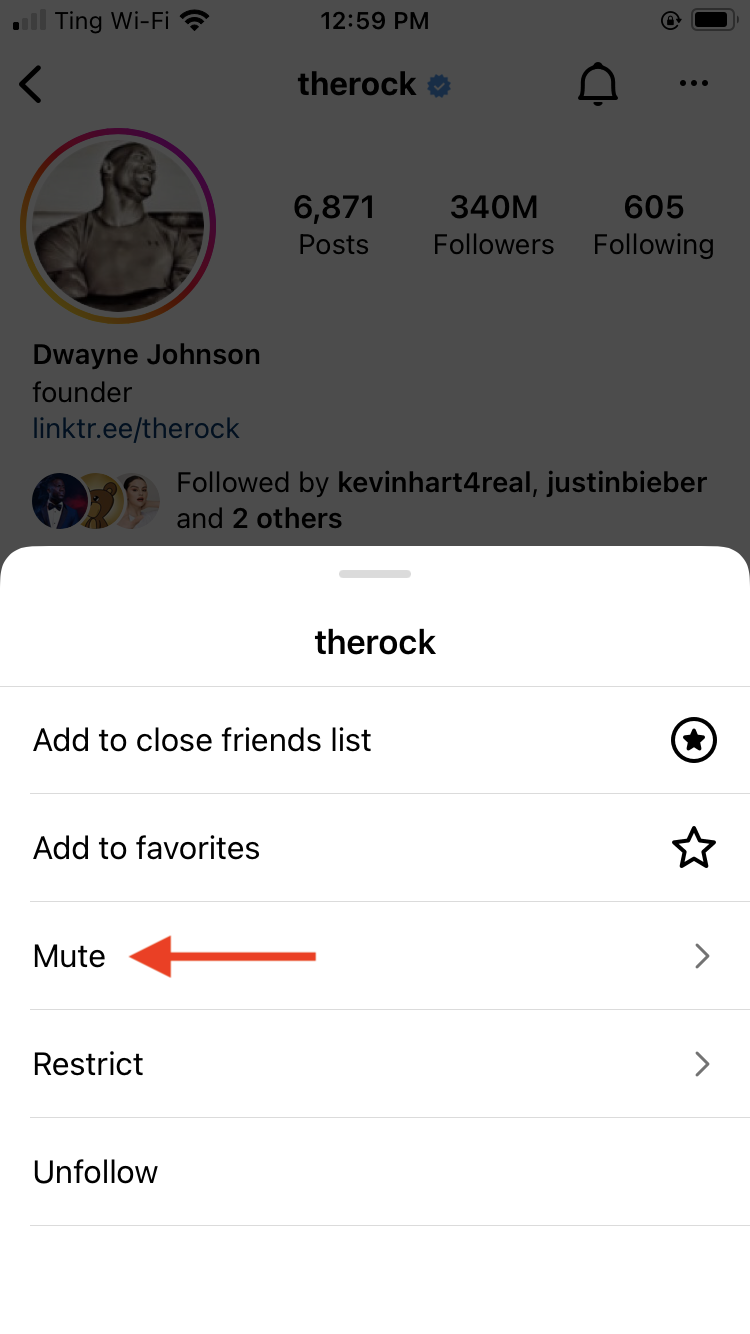 Note: Users can see if you follow them, but they cannot see if you mute them. If you know a user personally and don't want them to know you unfollowed them, you might consider muting them instead! (In this case, the Rock probably won't be offended).
Sending a DM
Let's take a look at an example of another user's profile page. In this case, we're looking at NatGeo (or National Geographic's) page.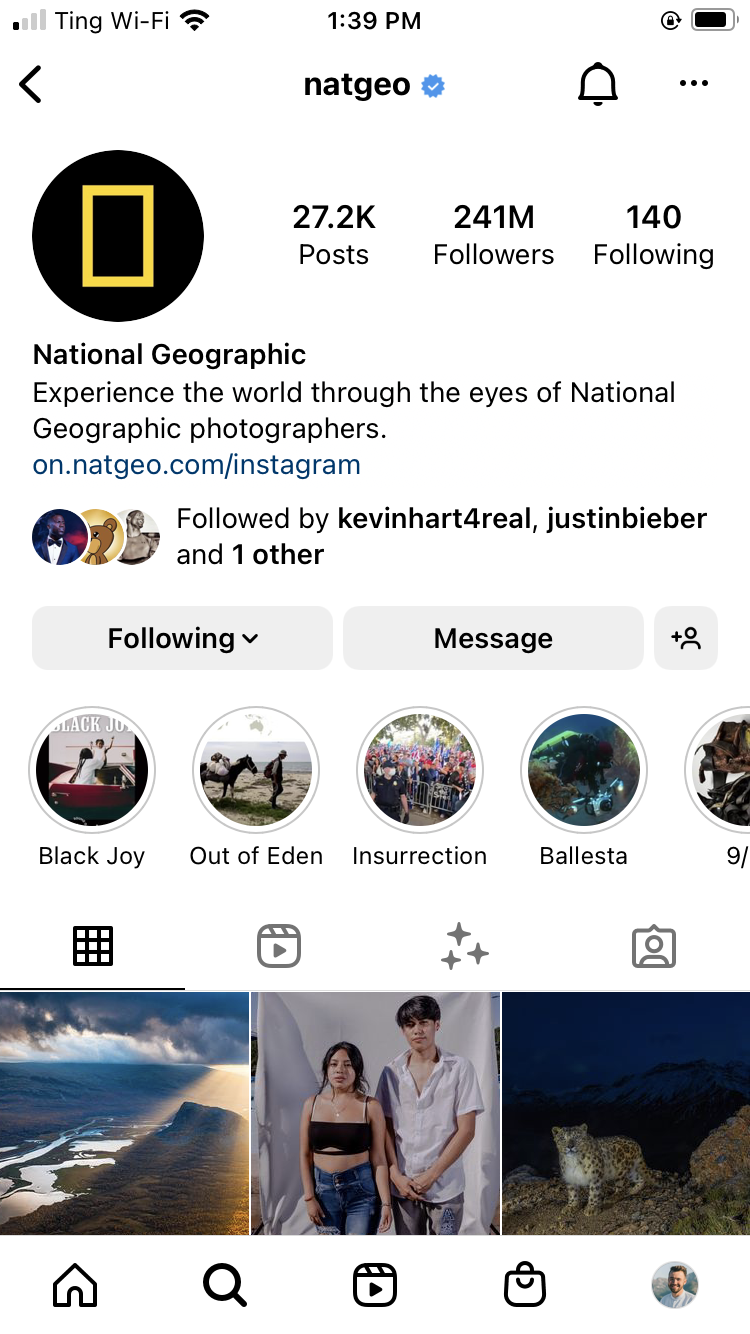 If you tap the gray Message button next to the Following button, this is one way to send the person or organization a DM (or direct message that's private).
When you tap the button, your chat history with this account will appear. Type your Message, and then tap Return on your phone's touchscreen keyboard to send it.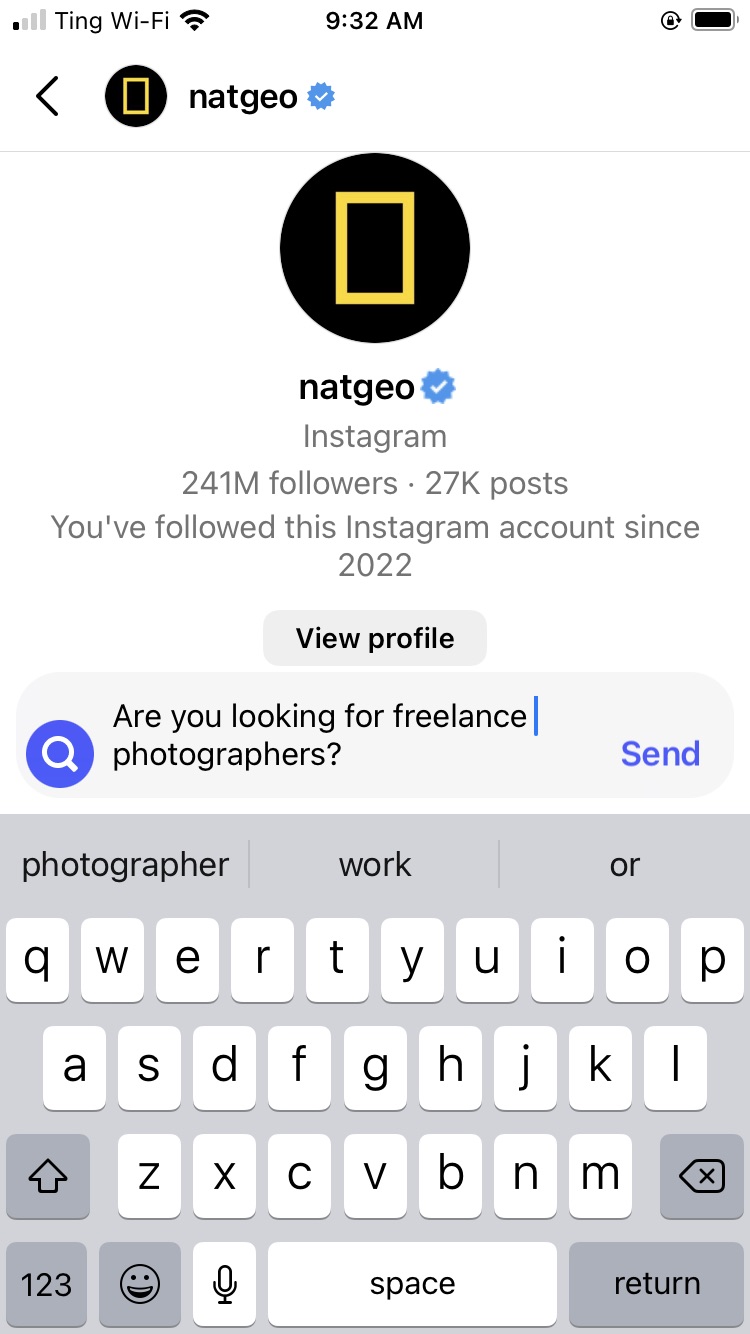 Note: This is just an example of how to send a DM. Generally we don't recommend DMing famous organizations/celebrities unless you've already established a relationship with them! The reason why is because they receive many messages, and there's a good chance you won't hear back. 
Viewing a "pinned" story
You can also view users' stories that are "pinned." This means that these stories don't go away after 24 hours, like most of them do. They have titles that describe the content, and you can simply tap the pinned story to view it.
Once the story ends, it will automatically go to the next pinned story, like it's on a continuous playlist. Tap the X icon in order to exit their stories.

Commenting on a post
Below stories, you can view the content that's posted. Let's take a closer look at a specific post...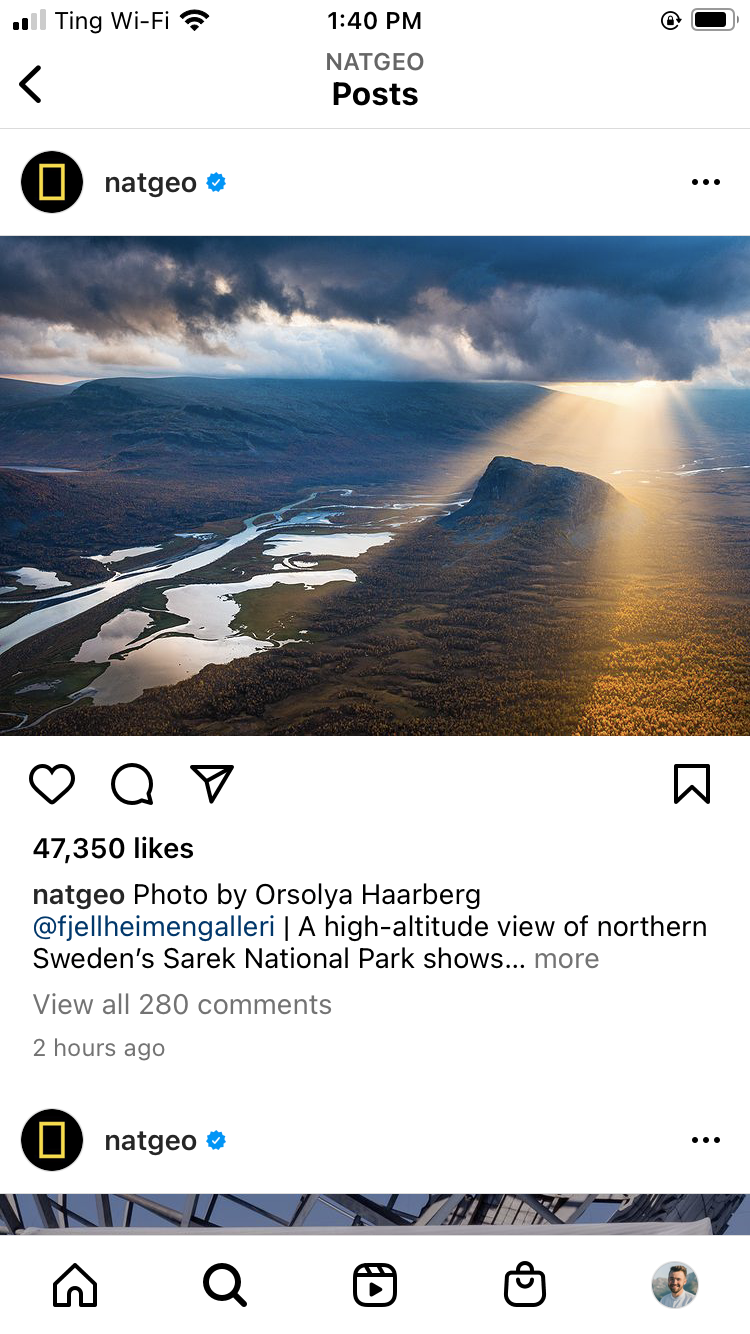 We already went over how to like a post. To type your own comment, tap the Comment bubble

icon. 

Now type your comment. You can also add emojis if you want. Then tap Post

.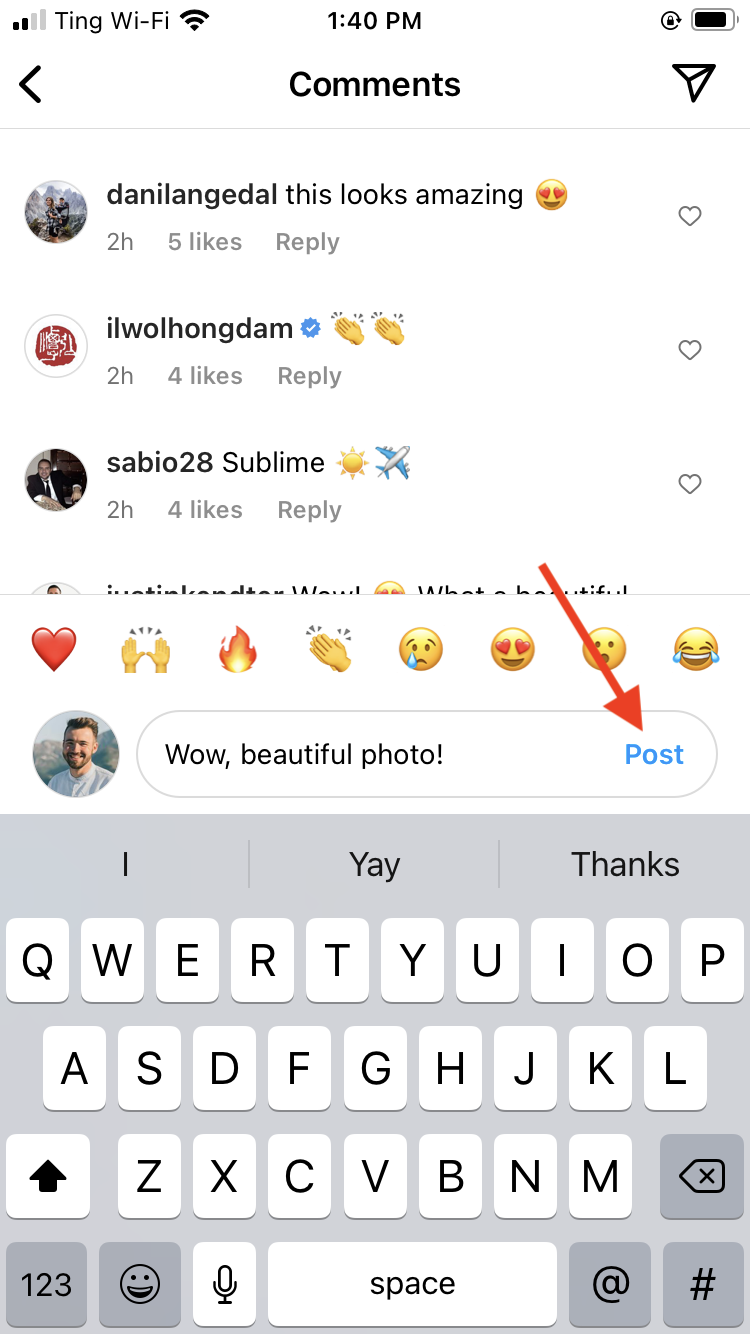 Other quick tips
If you want to like someone else's comment, tap the small Heart

icon next to their post, and it will turn red. 

You can use the Paper airplane

icon to also send a DM, or direct private message–similar to pressing the gray Message button.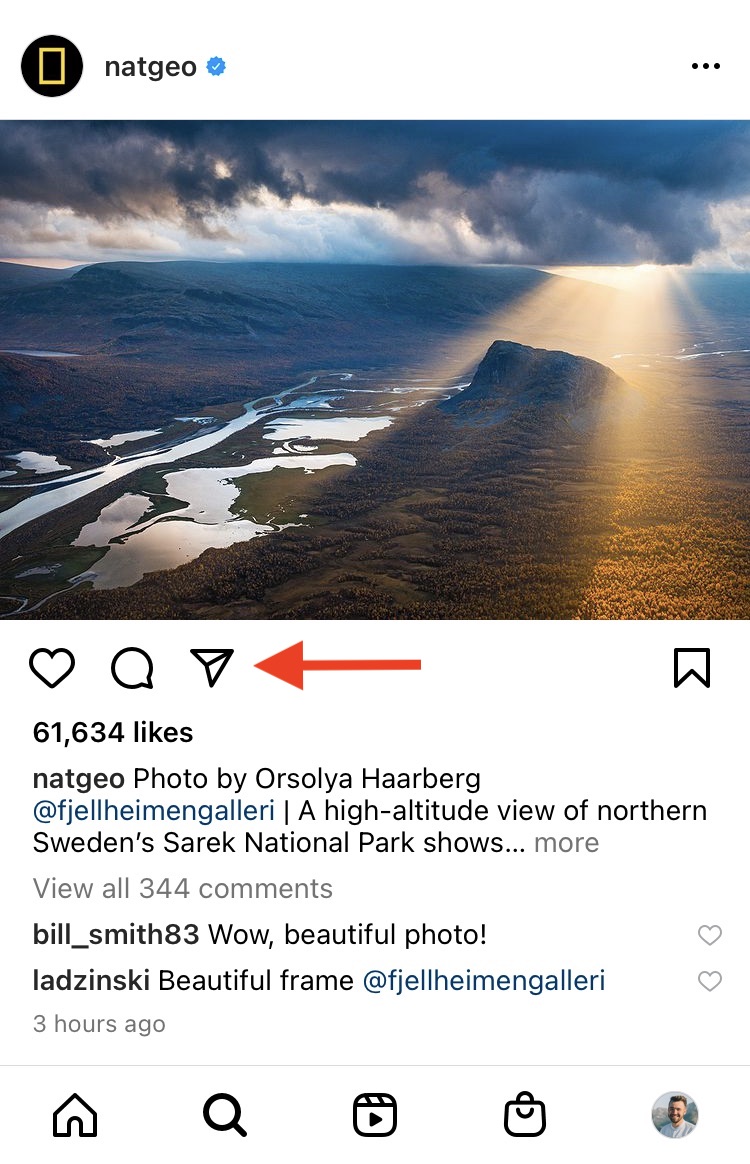 In the next lesson, we'll go over how to share your own content, including photos, videos, and stories.
Continue
/en/instagram-basics/sharing-content/content/