Lesson 2: Creating a Twitter Account
/en/twitter/what-is-twitter/content/
Creating a Twitter account
If you want to post your own updates to Twitter, you'll need to create an account. There are two ways to do this:
If you're using a desktop or laptop computer, go to www.twitter.com in your web browser.
If you're using a mobile device, like a smartphone or tablet, download the Twitter app.
Whichever option you choose, you'll want to select Sign up and follow the instructions on the screen. The account creation process is straightforward enough, but here are some things you'll want to consider when signing up.
Choose a unique user name
Your user name, also known as your Twitter handle, is an important part of your identity on Twitter. This is how people will recognize and connect with you, so it's important to choose something unique. And if the user name you want is already taken, Twitter can usually suggest an alternative that's pretty close.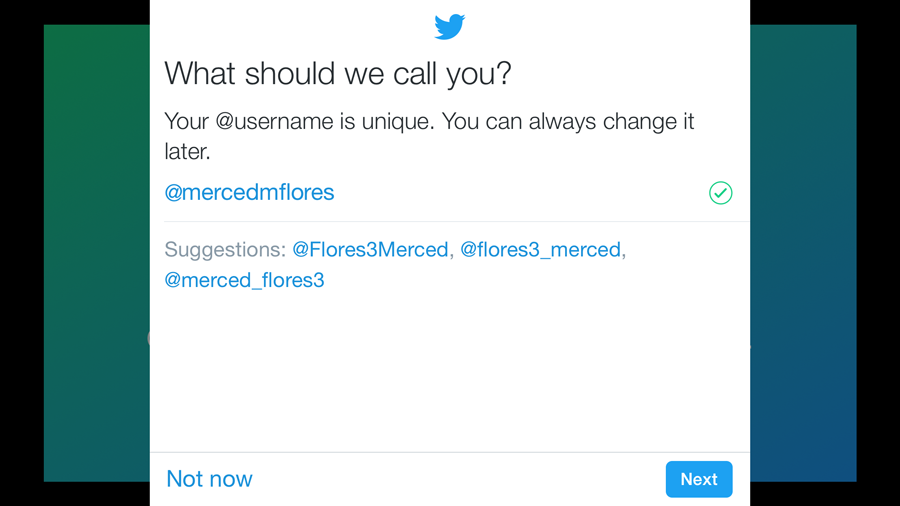 Add a profile and header photo
Like your user name, it's a good idea to add a profile photo when creating your account. This will make it easier for people to recognize you on Twitter. You can also add a header image to give your profile a more distinct look. But if you choose to skip this step during the sign up process, don't worry—you can always add these later. Review our lesson on customizing your Twitter profile and privacy settings to learn how.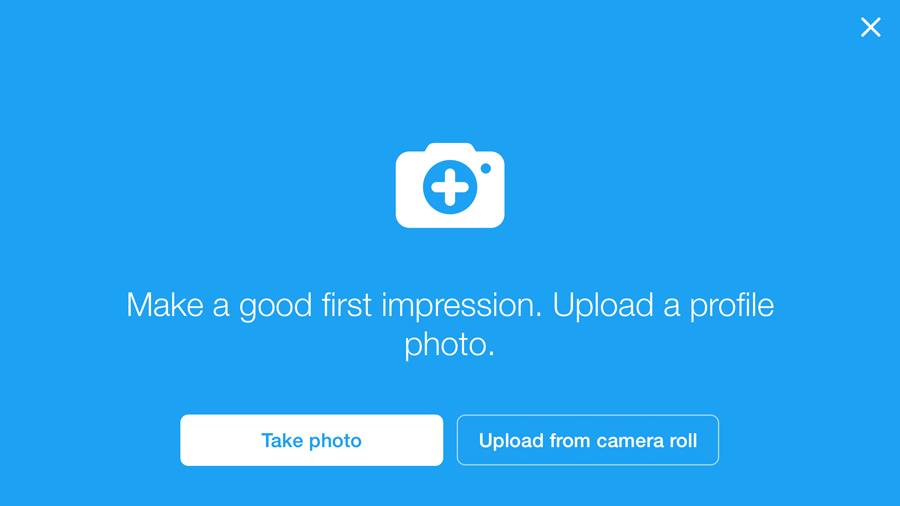 Pick people to follow (optional)
During the account sign-up process, Twitter will prompt you to start following different accounts based on your interests. Many of the suggested users will be among Twitter's most popular, such as celebrities, politicians, and news organizations. But if you're not really sure how you'll use Twitter, you may want to skip this step for now.
That's it!
You've just created your very own account. You're ready to start using Twitter!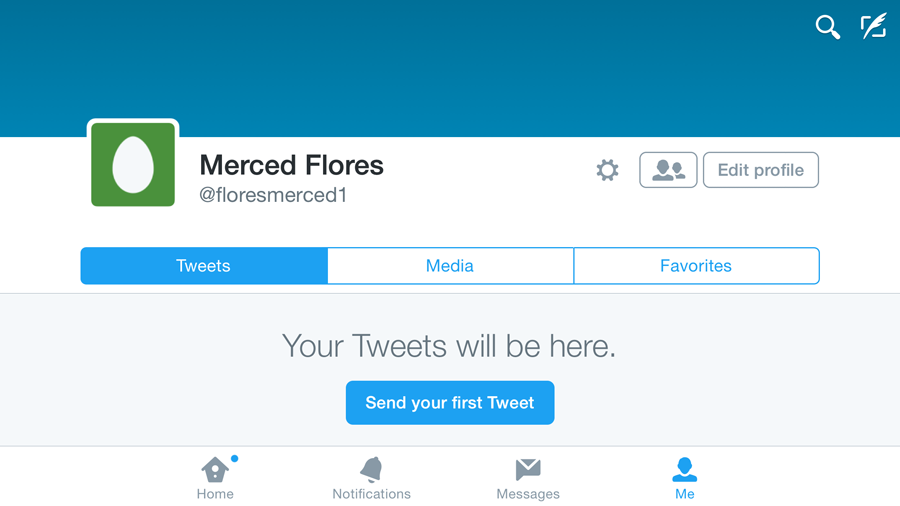 Continue
/en/twitter/how-to-tweet/content/