Lesson 1: Computer Buying Guide
Computer buying guide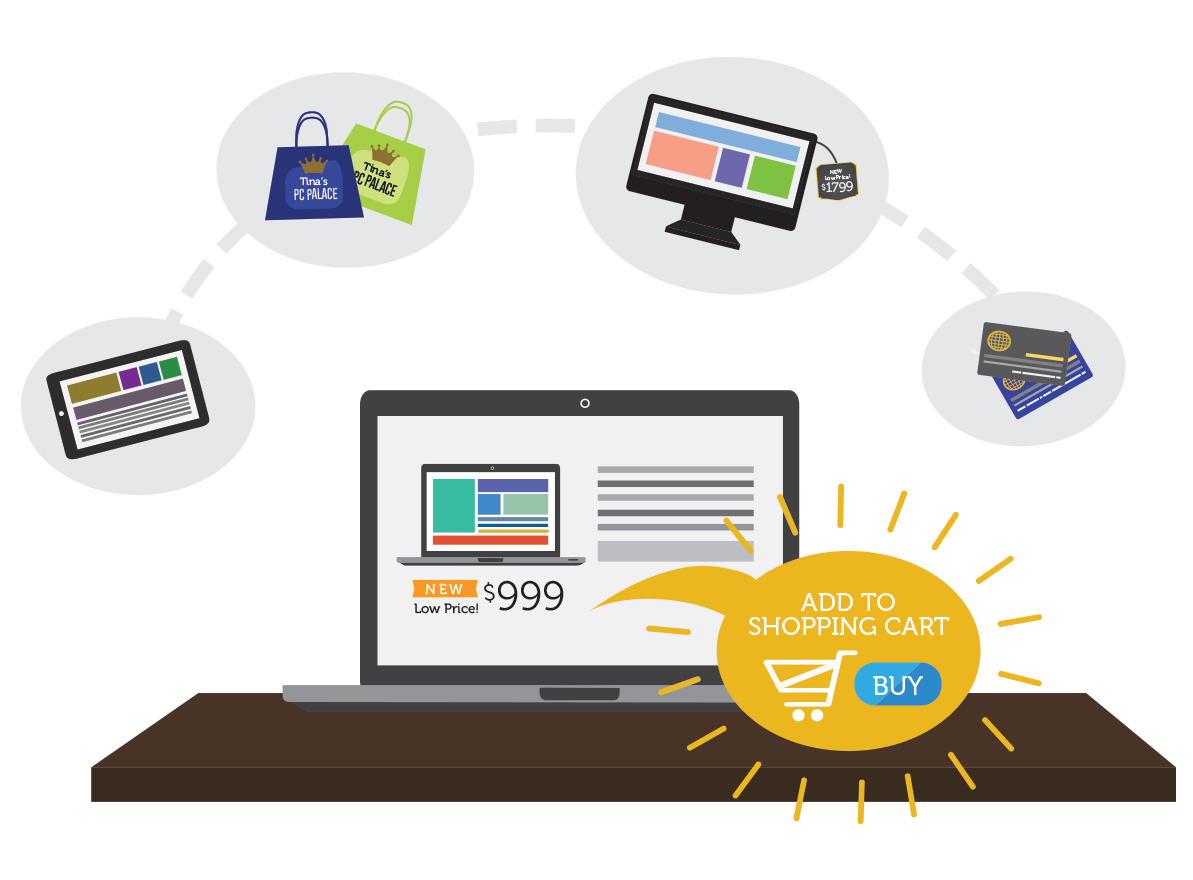 Thinking about buying a new computer?
Whether you're looking for your very first computer or are just upgrading to a newer machine, buying a computer can feel overwhelming. With so many options to choose from, it's tough to know if you're getting the right computer at the best price.
That's why we've created this page: to guide you through the process of buying a new computer with as little stress as possible.
What kind of computer should I get?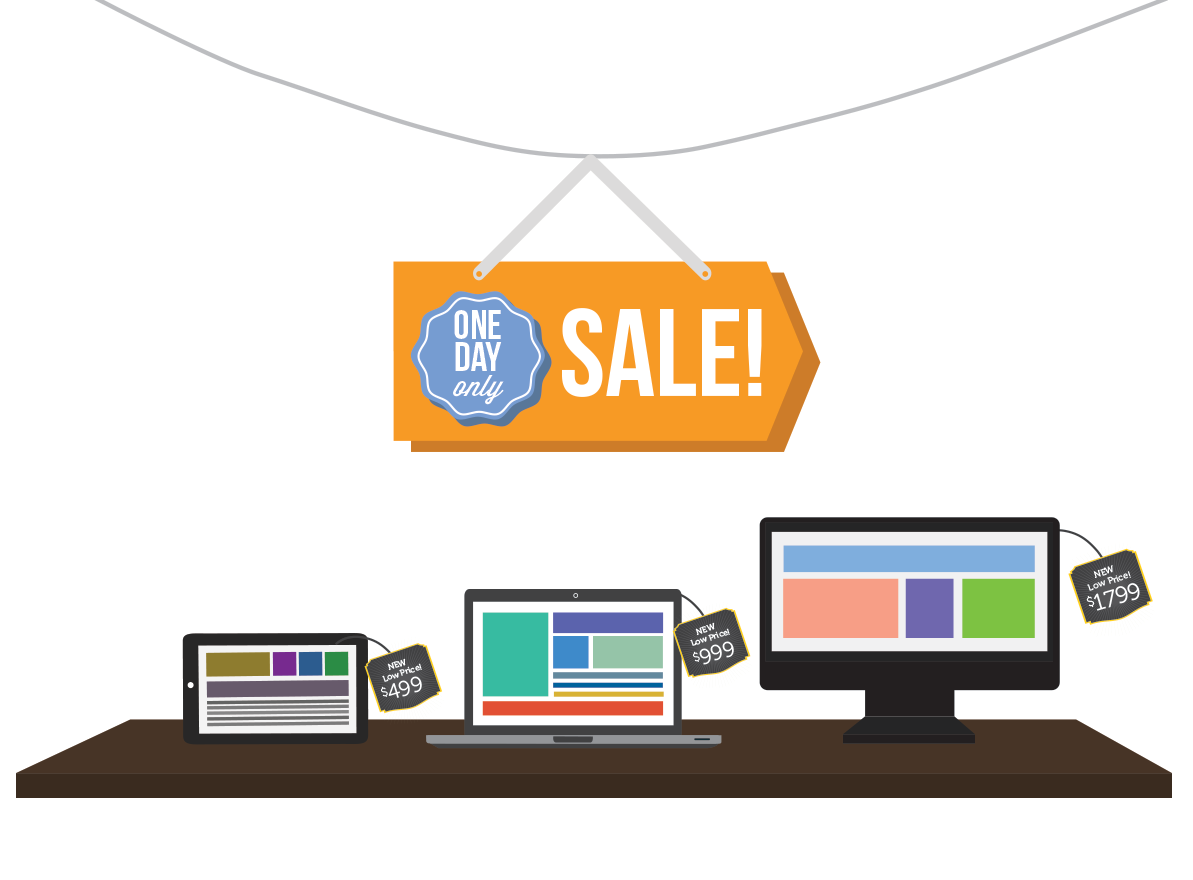 There are many different types of computers you may have heard of, such as desktops, laptops, and tablets. But before you start shopping, you'll need to think carefully about the kinds of things you want to do with your computer.
For example, if you only need something for email and light web browsing, you'll probably buy a very different computer from someone who does a lot of video editing or PC gaming. You should also think about where you want to use your computer because it will have a big impact on the type you buy.
How much should I spend?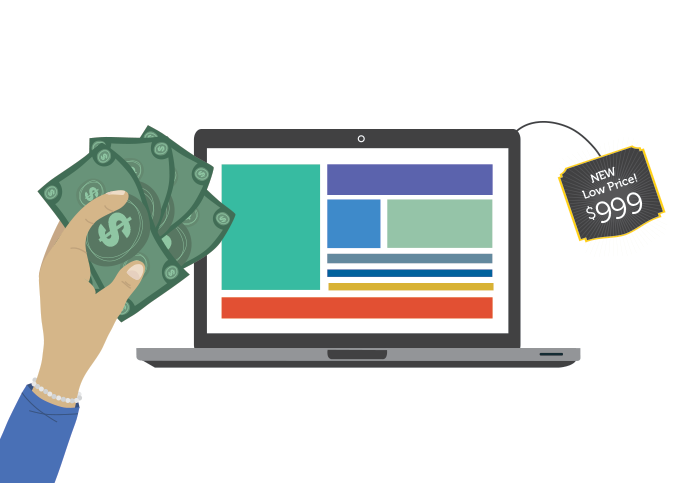 Once you've decided on the type of computer you want, you'll need to start thinking about how much money you want to spend. This is probably one of the more confusing things about buying a computer, and that's because you'll find options across a wide range of prices—from as low as $250 to well over $1,000.
These prices are based mostly on the internal components of the computer, such as the amount of hard-drive space, memory, processing power, and so on, which are called the specifications (or specs for short). These internal components are also a big part of the reason computers can become outdated or obsolete after only a few years. As manufacturers continue to create faster processors and larger hard drives, a computer that costs $1,000 today might only cost $500 in a few years.
So, very generally, we recommend spending between $300-$800 on a new computer, depending on your needs and budget. And if you really don't have much to spend, we'd still suggest buying a machine with even slightly higher specs than the absolute cheapest model. A computer with more hard drive space, more memory, and faster processors will be a much better deal in the long run.
Common PC brands
We recommend only purchasing computers from a well-known manufacturer, such as Dell, HP, Lenovo, Acer, Asus, Toshiba, or Samsung. While store brands will be less expensive, they're also much less reliable and will likely become obsolete much sooner than a name-brand computer.
What about Apple/Mac computers?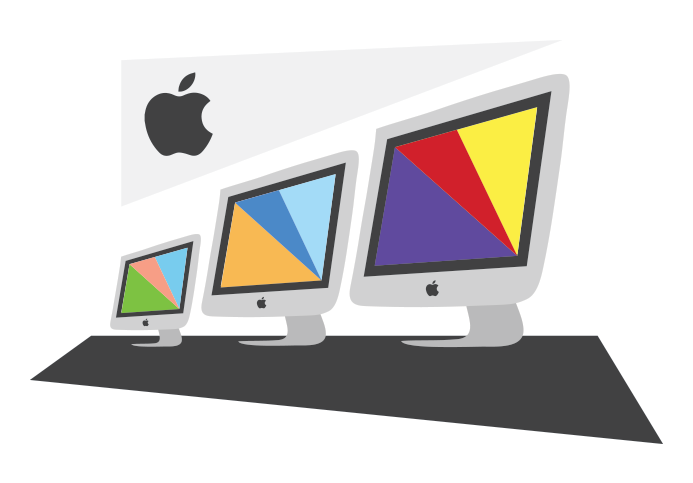 So far, we've been mostly talking about computers that run the Windows operating system, which is the most common OS for PCs. But in addition to tablets and smartphones like the iPad and iPhone, Apple sells desktop and laptop computers, which use the OS X operating system.
They're well-made machines, but they're also very expensive, especially compared to some of the computers above. Because they don't use Windows, you probably won't be able to install any existing Windows software you already own. And because even the cheapest Apple laptop will cost at least $1,000, we'd only recommend purchasing an Apple computer if it's well within your budget.
Where should I buy my computer?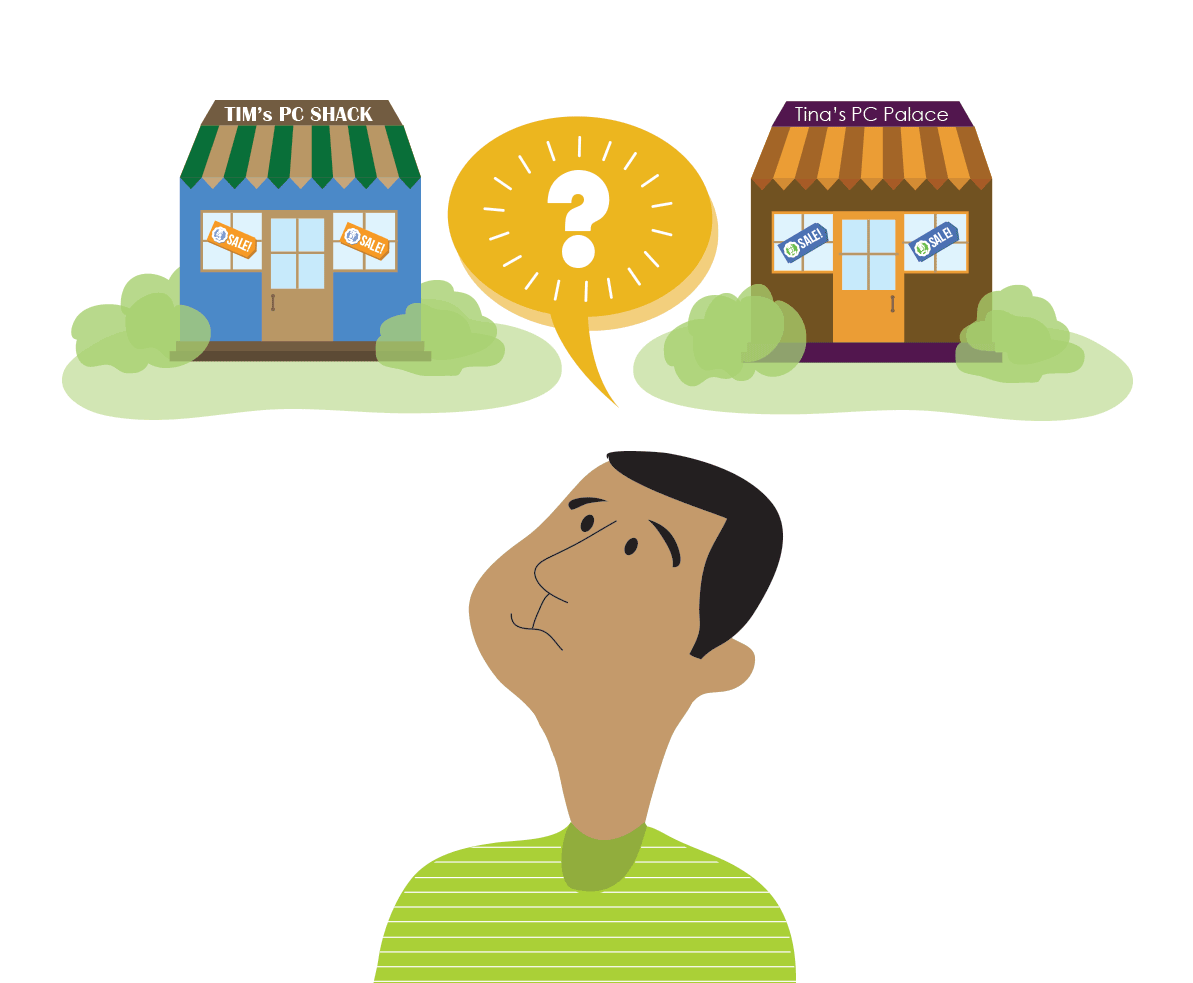 Once you've chosen a computer, you'll have to decide where to purchase it. As with most things these days, you can choose to buy a computer at a larger retail store—like Best Buy, Target, or Walmart—or online. If you're buying online, you'll be able to choose from big online retailers like Amazon or NewEgg, or through a computer manufacturer's website, such as Dell, HP, or ASUS.
Can I buy a used computer instead of a new one?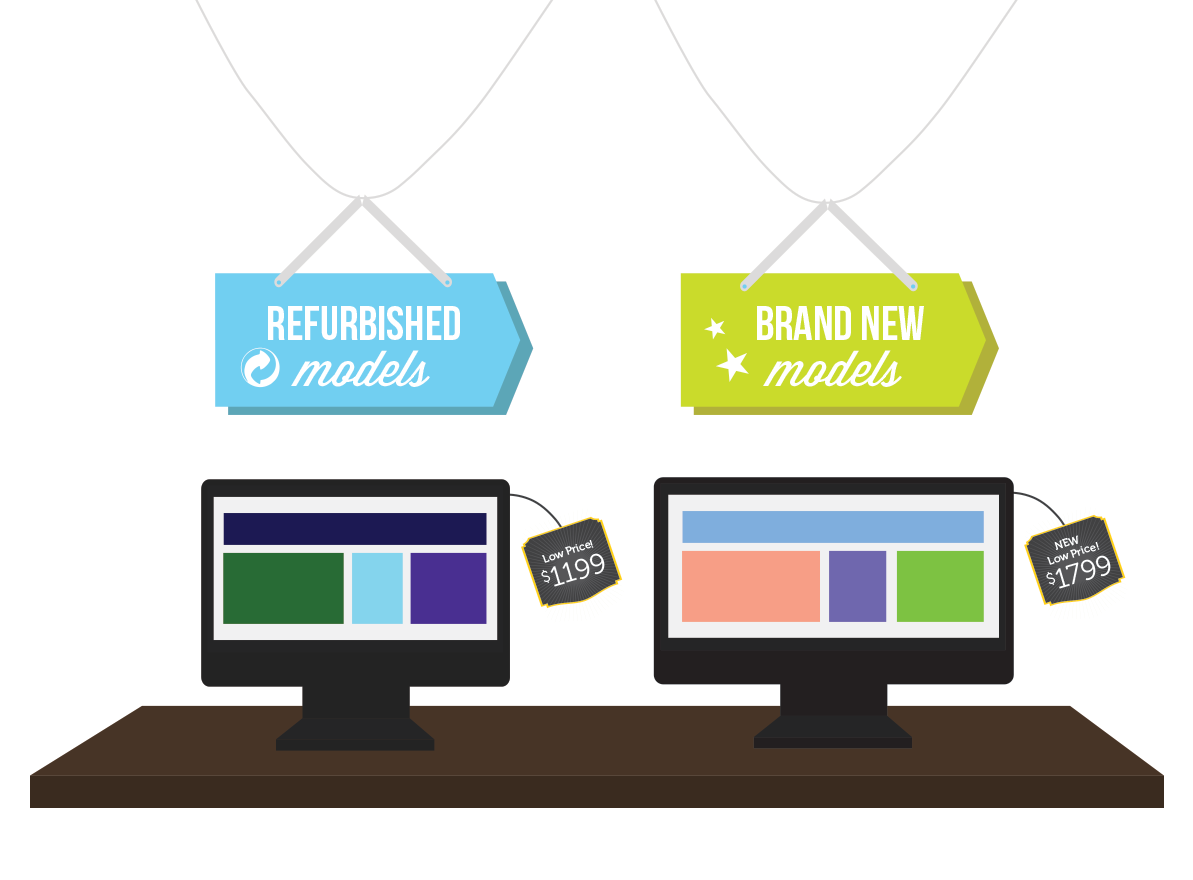 If you're trying to save money, you might consider buying a used or refurbished computer instead of a new one. Refurbished computers are machines that originally had some kind of defect but that have been restored to working condition; they're often available with the same internal components as new machines, but for much less money. Just make sure the seller offers some kind of warranty so you can return the computer if it doesn't work.
Here are some of the places we'd recommend looking for refurbished products:
You can also buy previously used computers, but you'll want to be cautious when doing so. Whether you're buying it from a friend or a site like eBay or Craigslist, it's much more difficult to guarantee everything will be in good working condition. And it's even less likely you'll get your money back if it stops working.
One other thing to note: If you're buying a computer that's already a few years old, just remember that it will probably go out of date much sooner than a new machine. If you decide to buy used, we'd only recommend buying a used machine that's less than two years old and still in good working condition.
More resources
Looking for more detailed information about current models and technical specifications? Check out the sites below:
That's all we have! Happy computer hunting!
Continue
/en/technology-buying-guide/smartphone-buying-guide/content/