Lesson 1: What is LinkedIn?
What is LinkedIn?
LinkedIn is a popular social network with a specific purpose. While other social networks like Facebook and Twitter focus more on your personal life, LinkedIn is all about professional networking—that is, building a group of contacts to help advance your career.

Watch the video below for an introduction to our LinkedIn tutorial.

Why use LinkedIn?
More and more businesses use LinkedIn to screen and recruit potential employees. This is why creating a LinkedIn account can make a difference when searching for your next job. Once you've signed up, you can add information to your profile page, which is a brief summary of your skills and employment history that effectively serves as an online resume.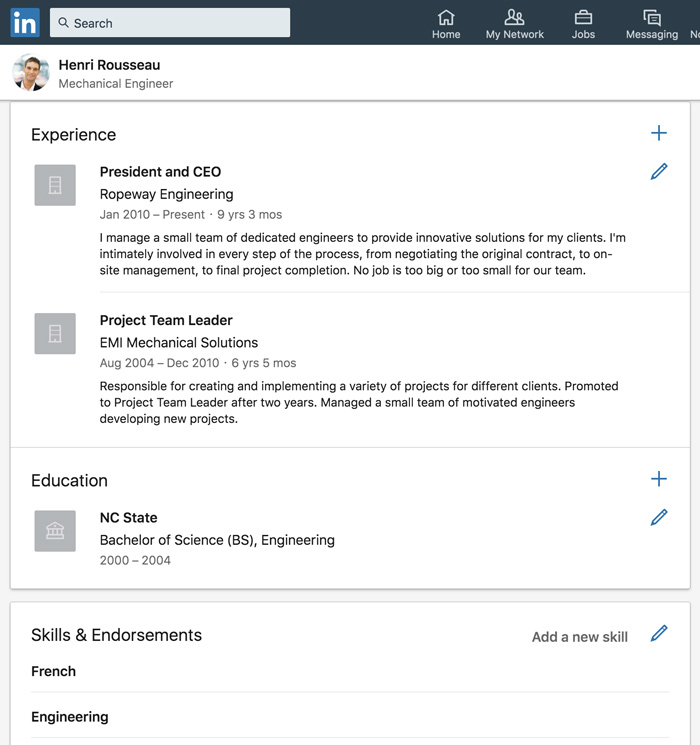 To build your network, you can add contacts (also known as connections) with other LinkedIn users. As you make connections, you'll be able to get skill endorsements, ask for recommendations, and find new job opportunities.
You can also join groups focused on various companies, industries, and occupations. Groups can keep you up to date on the latest news in your field, as well as help you find others who share your professional interests.

Watch this video to see why you should use LinkedIn.

Job search tool
LinkedIn has a powerful job search tool that can find openings around the world. You can then filter these results by company, experience level, and more. Some openings also have an Easy Apply option, which allows you to apply to a job with only a few clicks by submitting the information in your LinkedIn profile.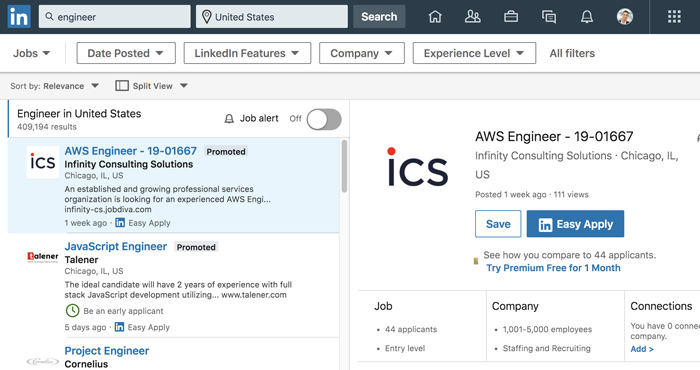 From making first impressions with employers to communicating with colleagues, LinkedIn can be a useful career tool. Fortunately, creating an account is free, and it only requires your email address.

If you take the time to learn how to use LinkedIn, it can make a big impact on your professional life.
Continue
/en/linkedin/creating-a-linkedin-account/content/