Lesson 27: iPhone 7: Frequently Asked Questions
/en/iphonebasics/iphone-6s-frequently-asked-questions/content/
iPhone 7: Frequently asked questions
On September 7, 2016, Apple introduced two new versions of the iPhone: the iPhone 7 and the larger iPhone 7 Plus. We'd like to offer you a brief overview of the new iPhones and try to answer some questions you may have at this time.
The iPhone 7 is no longer the most recent version, so parts of this lesson may be out of date. To learn about the newest version, see iPhone X, 8, and 8 Plus: Frequently Asked Questions.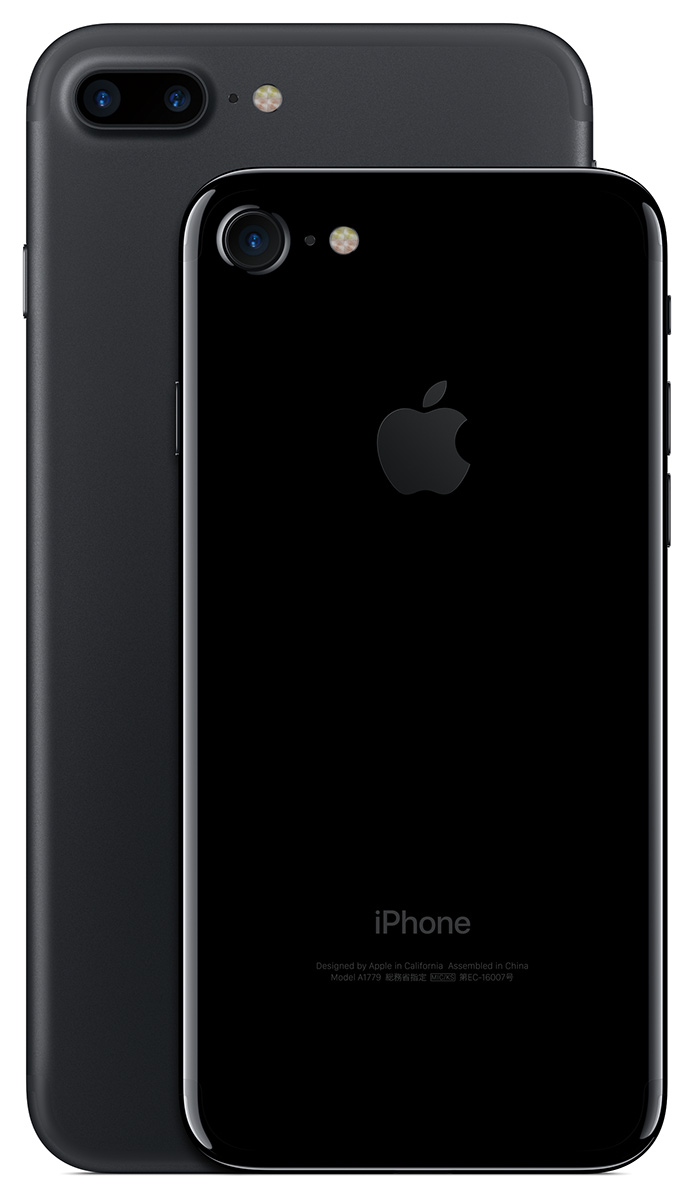 iPhone 7 and 7 Plus: What's new?
While the new iPhones may look fairly similar to the older ones, there are several changes that have been made:
The iPhone 7 Plus has two rear cameras: a telephoto lens and a wide-angle lens. This will allow you to take higher-quality pictures and zoom in farther without sacrificing quality. It will also allow you to use a bokeh feature, which blurs the background while keeping the foreground in focus.
There is no longer a headphone jack. We'll talk more about this change below.
There are now two speakers, one at the top and one at the bottom, for stereo sound.
Both versions are water- and dust-resistant.
Both versions have improved battery life, a brighter screen, a more powerful processor, and various other improvements over previous versions.
How do I use my earbuds without a headphone jack?
With this newest iPhone release, Apple has removed the headphone jack that has been part of all previous iPhones. From now on, all headphones will need to connect via Lightning or Bluetooth. Each phone will come with a pair of earbuds that plugs in to the Lightning port, as well as an adapter that will allow you to still use your current headphones with the Lightning port. Apple will also be releasing AirPods ($159) in October 2016, which can connect wirelessly to the iPhone.

How much does it cost?
The iPhone 7 (32GB) has a 4.7-inch screen and starts at $649; 128GB ($749) and 256GB ($849) versions are also available.
The iPhone 7 Plus (32GB) has a 5.5-inch screen and starts at $769; 128GB ($869) and 256GB ($969) versions are also available.
There are different payment plans available depending on the wireless provider. Instead of paying the full cost upfront, you can sign up for a plan that pays for the phone as part of your monthly phone bill. In addition to regular cell phone service, you'll be required to purchase a mobile data plan, which usually costs at least $20 per month.
The iPhone 6S, 6S Plus, and SE will still be available to purchase for a cheaper price if you're looking for a less expensive alternative.
When is it available?
The iPhone 7 and 7 Plus were released September 16, 2016.
Which iPhone should I buy?
There are several factors you may want to consider if you're thinking of buying a new iPhone, including how much you want to spend and how soon you plan to upgrade your phone in the future.
If you don't mind spending a little more now, the iPhone 7 and 7 Plus will likely prove to be fast and reliable devices for several years. If you aren't ready to make a big investment, the iPhone 6S, 6S Plus, and SE provide more affordable options. Keep in mind, however, that these models are likely to be outdated more quickly than the iPhone 7.
Still unsure about which iPhone to buy? Apple makes it easy to compare iPhone models.
For more advice on what you should to consider, including storage size and data usage, review our lesson on Buying an iPhone.
Do I need a case?
Although you can use it without one, it's a good idea to purchase some type of case because all iPhones use glass screens that can break if dropped.
Continue
/en/iphonebasics/ios-9-frequently-asked-questions/content/