Lesson 1: iOS 12: Frequently Asked Questions
iOS 12: Frequently asked questions
In September 2018, Apple released iOS 12. We'd like to give you a brief overview of iOS 12 and try to answer some questions you may have at this time.
What is iOS 12?
iOS 12 is a mobile operating system for Apple devices, including the iPhone, iPad, and iPod Touch.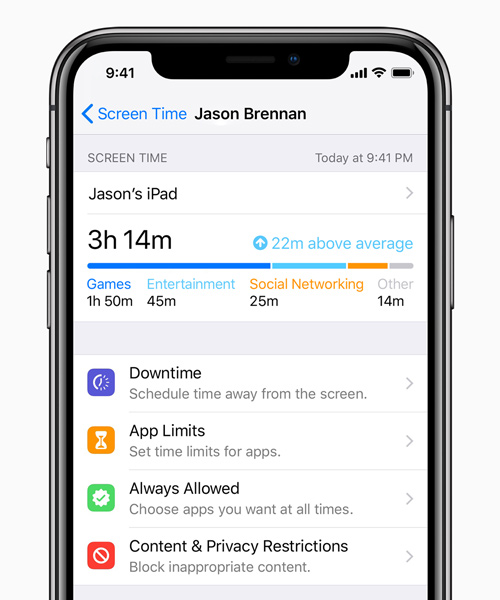 How much does it cost?
Nothing. iOS 12 is free to download, like all previous versions of iOS.
When is it available?
iOS 12 is available now. It was released in September 2018.

What's new in iOS 12?
iOS 12 includes numerous tweaks, improvements, and new features. Here are just a few examples:
Speed improvements: iOS 12 is designed to be faster than iOS 11, allowing apps to open more quickly even on older devices.
Photos: Many people take lots of photos with their phones or tablets, and it can sometimes be challenging to sift through all of them to find the best ones. iOS 12 uses artificial intelligence to do much of this work for you, and it will then show you the photos it thinks you might want to share. It also allows you to search for photos based on specific words or categories.
New Siri features: Several new features were added to Siri, the built-in virtual assistant, to make it more useful. The new Shortcuts feature allows Siri to be used with many third-party apps. With the Suggestions feature, Siri can learn your routines and suggest useful reminders.
Screen Time: Spending too much time on your phone or tablet can be unhealthy. The Screen Time feature is designed to help you monitor how much time you are spending on your device, including how much time you spend in each app. It also lets you set time limits for apps and block inappropriate content, which is especially helpful if your kids use devices.
New augmented reality (AR) features: iOS 12 improves on the augmented reality features of iOS 11, allowing you to take accurate measurements of objects with your device's camera, play multi-player games, and more.
Group FaceTime: FaceTime now allows you to make video calls to groups (up to 32 people at once). Keep in mind that FaceTime is only available on macOS and iOS; if you want to talk to a Windows or Android user, you can use Google Hangouts or Skype instead.
Who can get iOS 12?
Anyone with a compatible iPhone, iPad, or iPod Touch can upgrade to iOS 12. A full list of compatible devices is below.
Compatible iPhone models:

iPhone X
iPhone 8
iPhone 8 Plus
iPhone 7
iPhone 7 Plus
iPhone 6S
iPhone 6S Plus
iPhone 6
iPhone 6 Plus
iPhone SE
iPhone 5S (Note: The iPhone 5 and 5C are not able to upgrade.)
Compatible iPad models:

iPad Pro (all versions)
iPad Air 2
iPad Air
iPad (5th generation and newer)
iPad Mini 4
iPad Mini 3
iPad Mini 2
Compatible iPod Touch models:

iPod Touch (6th generation)
How do I get iOS 12?
If you buy a new iOS device after iOS 12 is released, it will come pre-installed. You won't need to do anything to install it.
If you already have a compatible iOS device, you can download and install iOS 12 by going to your Settings, selecting General, and tapping Software Update.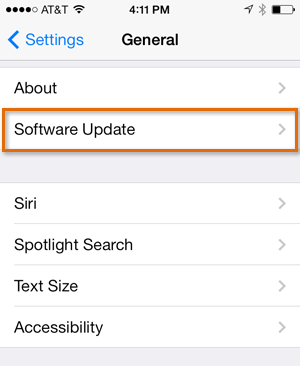 Am I required to upgrade?
While it's not required, it's a good idea to upgrade your device to iOS 12 if possible. This will help keep your phone up to date and working with newer apps.
If I don't upgrade, will I still be able to download newer apps?
You'll still be able to download most apps even if you don't have iOS 12. However, some apps may only be available in iOS 12.
For apps you already have installed on your device, it's possible that future updates will only be compatible with iOS 12. In this case, the app will continue to work, but you will be unable to update to the most recent version.

Will my apps still be there after I upgrade?
Yes. Any app you previously had installed on your phone will still be there once you upgrade to iOS 12. Some built-in Apple apps, like Messages and Calendar, will be updated automatically when you upgrade.
Will my apps still work after I upgrade?
Almost all apps installed on iOS 11 should still work in iOS 12. However, if you're upgrading from iOS 10 or earlier, you may have some 32-bit apps that are not compatible with iOS 11 or 12. When you open a 32-bit app, you'll see a message like the one below: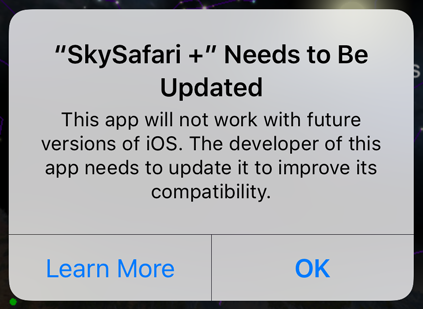 If an app isn't compatible, you may be able to find a similar app to replace it. You can also contact the app developer and ask if they are planning to release a 64-bit version.
To learn more, visit Apple's iOS 12 page.
Continue
/en/ipadbasics/buying-an-ipad/content/