Lesson 5: Sharing Photos on Instagram
/en/instagram/navigating-instagram/content/
Sharing photos on Instagram
Updated Version: We have a new-and-improved tutorial about Instagram, called Instagram Basics. You can access it here. 

Instagram makes it easy to create and share great-looking photos with your smartphone. To take a photo, tap the Camera button, make sure the Photo tab is selected, then tap the Shutter button (the circle near the bottom of the screen).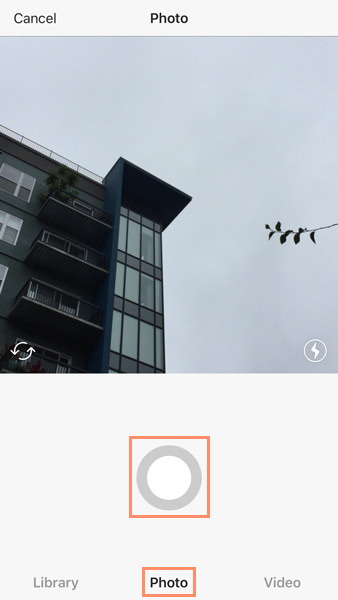 Applying a filter
After you've taken a photo, you can apply a filter to give it a more interesting look and feel. A series of filters will appear after you take a photo. Simply tap a filter to apply it.
Note that not all filters will look good with every photo, so we recommend trying out several filters until you find one you like. And remember, filters are optional—if you're happy with the original picture, you aren't required to add a filter.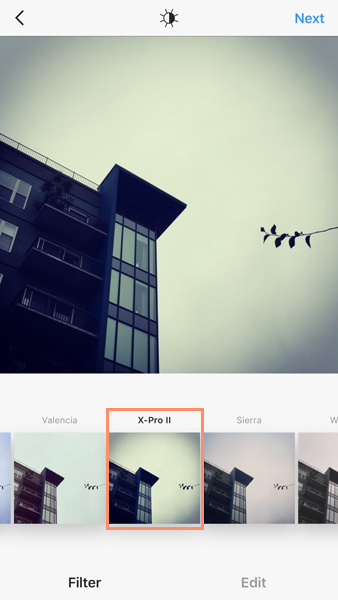 If you want to compare the original with the applied filter, tap the photo.
Sharing the photo
When you're done, tap Next. You can then add a caption, choose to share with other social networks, and do more (we'll talk about these options in detail in the next lesson). When you're ready, tap Share to post the photo.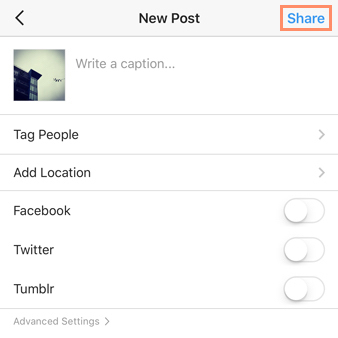 Continue
/en/instagram/photo-sharing-tips/content/