Lesson 5: Adjusting Your Settings
/en/instagram-basics/sharing-content/content/
Adjusting your settings
Like you would with any social media platform, it's always a good idea to keep an eye on your settings. While there are many different ones that you can play around with, this final lesson will show you how to do the following things:
locate your account settings
make your account private 
manage who can comment on your posts
deactivate

or

delete

your account
Finding your settings
In order to open your Settings, go to your profile page. Tap the three lines icon in the upper right-hand corner, and your Side Menu will appear.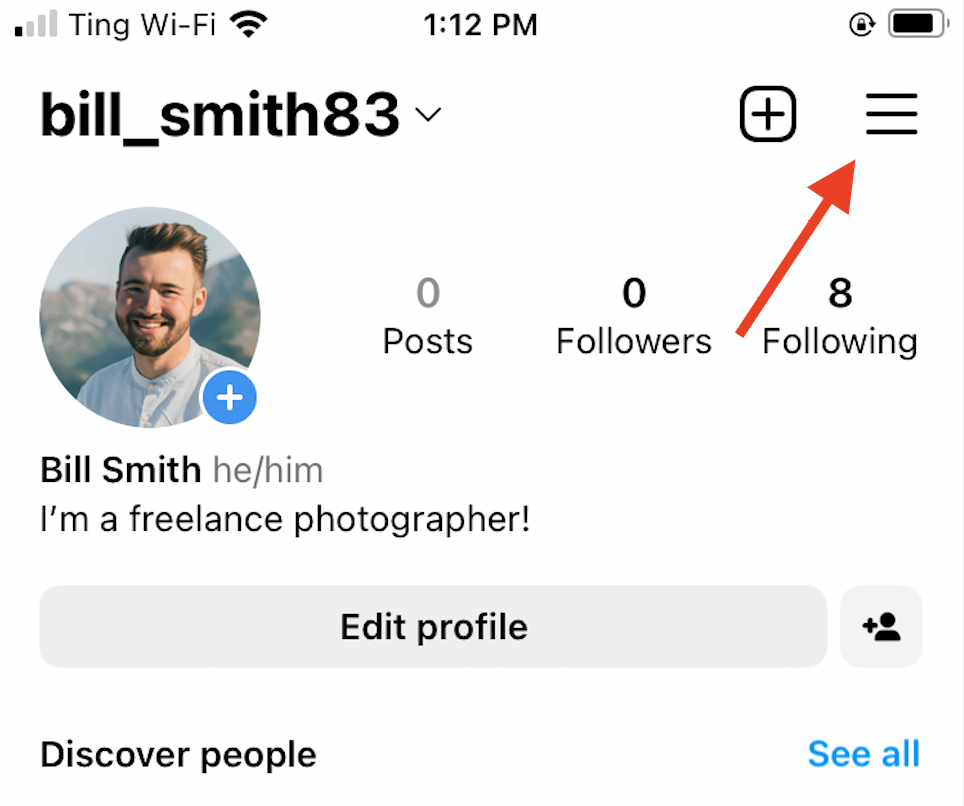 Tap the first option in the side menu, Settings, next to the gear icon.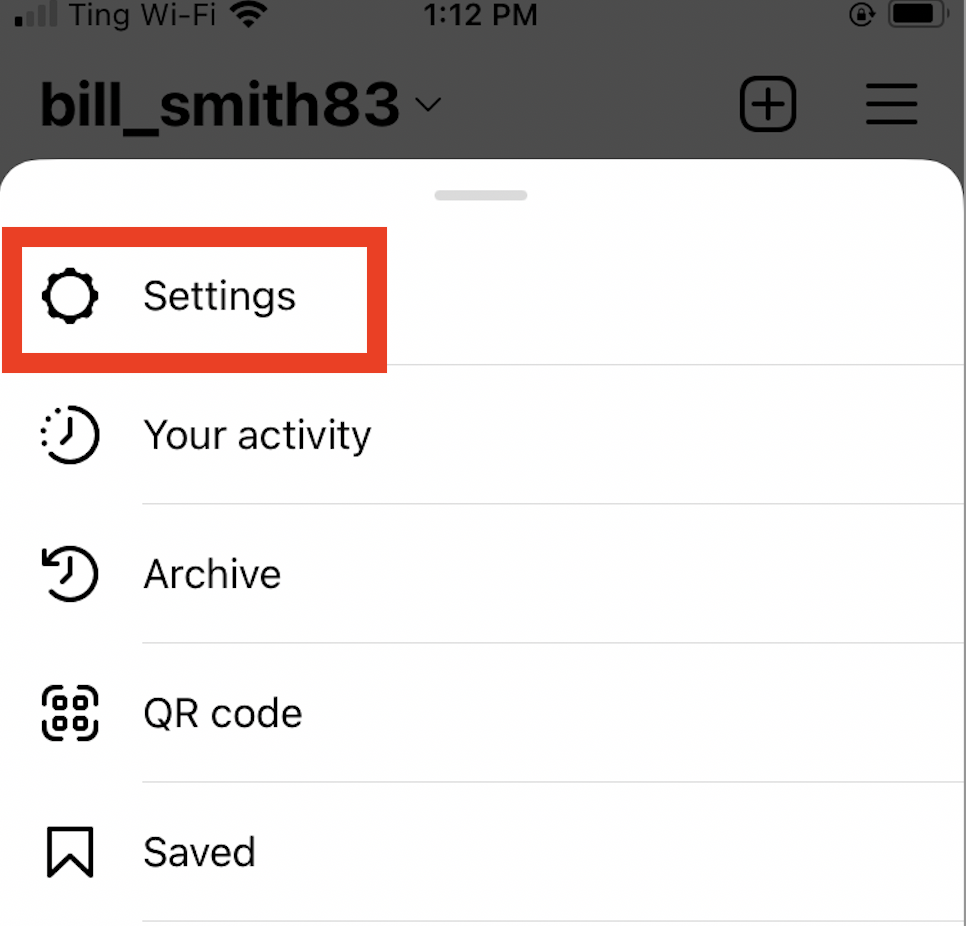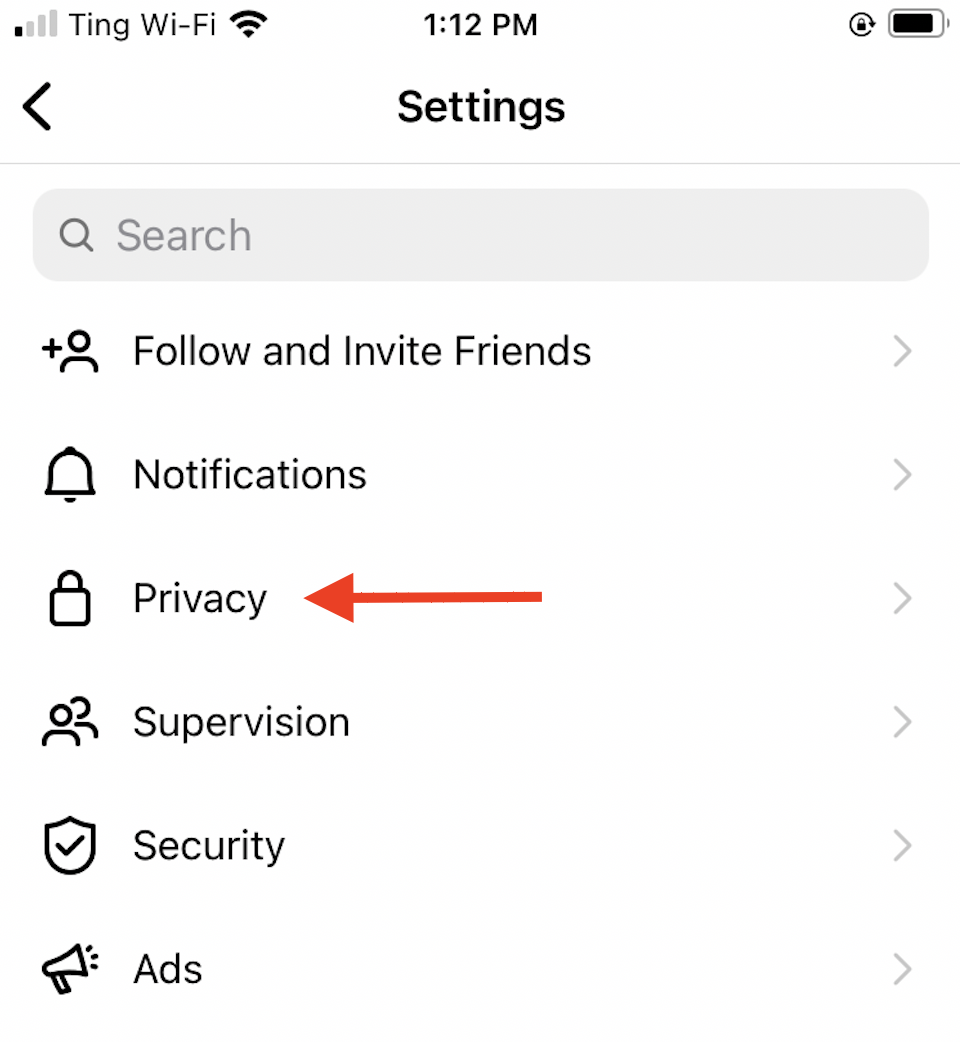 Making your account private
In the Settings menu, tap Privacy next to the lock icon. This will bring you to another menu which allows you to control both your Account privacy and Interactions.
If you want to set your account to private, use the button to swipe right. Once it turns blue, your content cannot be viewed by the general public.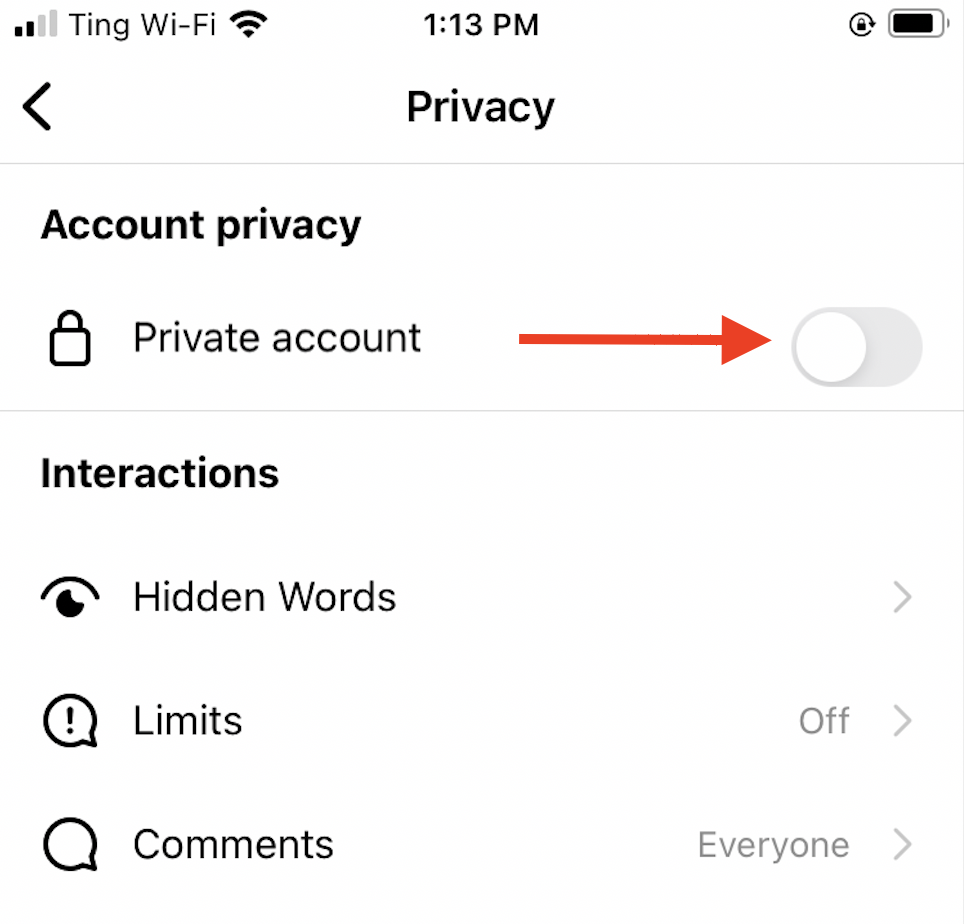 Users will see a message that reads This Account is Private. If they tap the blue Follow button, you must accept their request in order for them to view your content.
Managing comments
Another thing you can do is control who can comment on your content. If your account isn't private, any user can comment on a photo or video.
This can get annoying because "bot" accounts (or fake accounts) will add unrelated comments to your posts. They're simply trying to redirect viewers to another profile, usually that's trying to sell something.
Note: If you see a weird or offensive comment underneath your post, you can delete it right away. Swipe left over the comment, and you will see a Garbage Can icon that's red. 
In order to better control you can comment on your posts, go back to the Privacy menu. Under Interactions, tap Comments.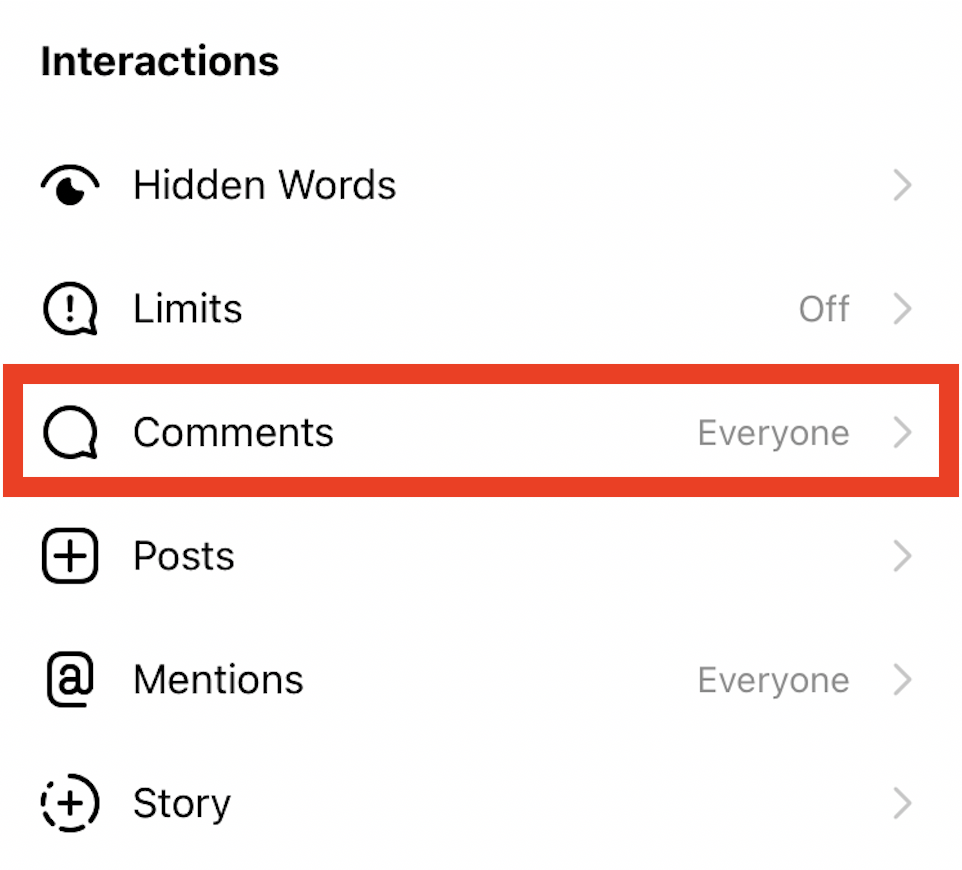 This will bring you to your Comment controls.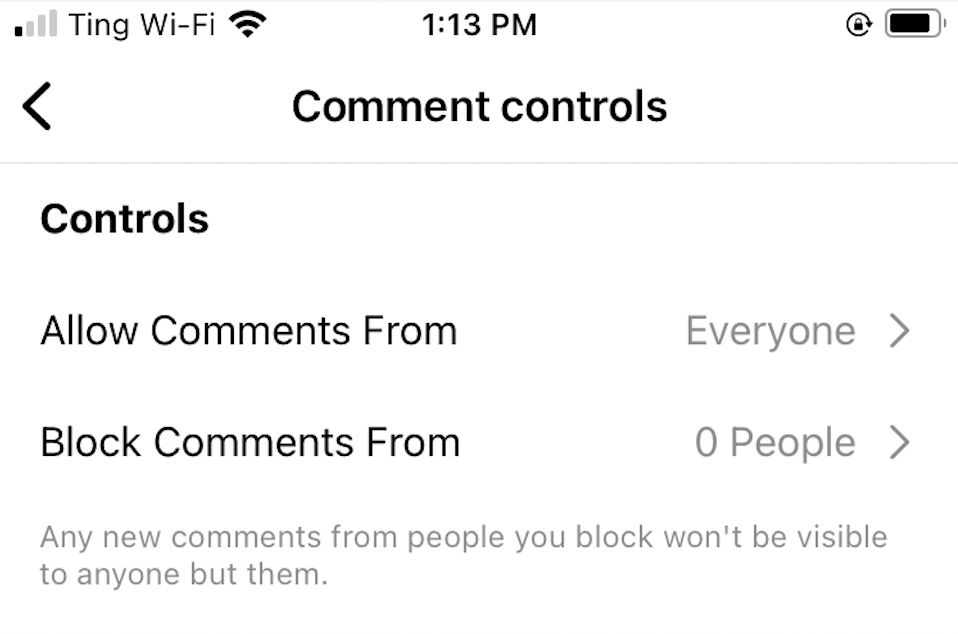 If you tap Allow Comments From, you can choose People You Follow, Your Followers, or both. The default selection is Everyone, which includes users you may or may not know (unless your account is private).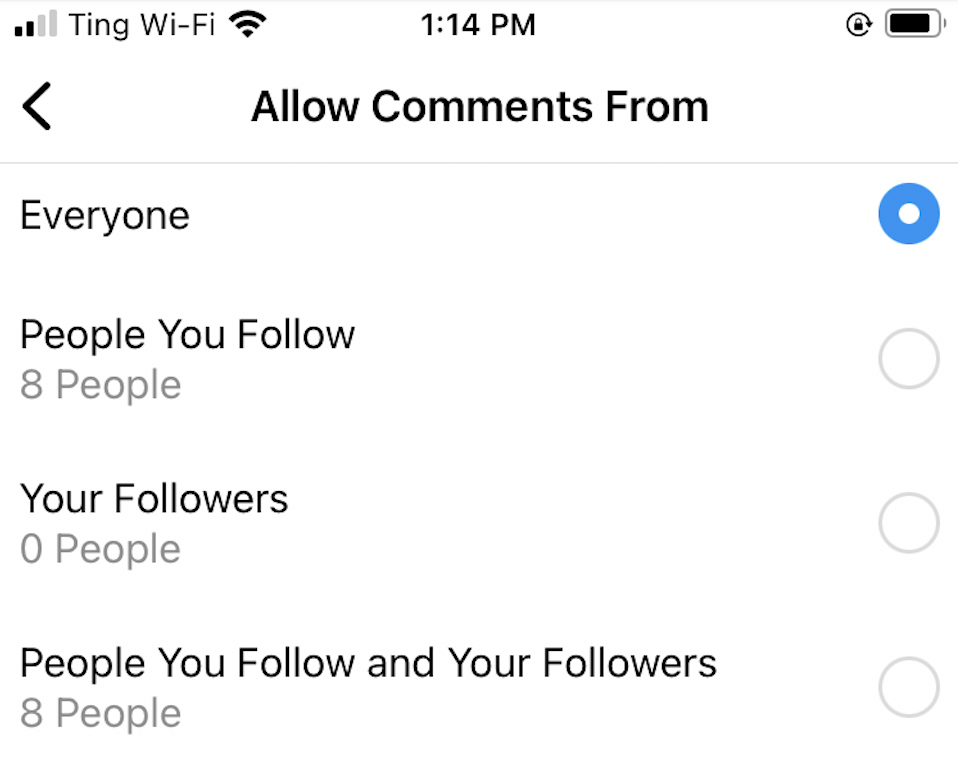 Deactivating or deleting your account
Similar to Facebook, you can choose to deactivate or delete your Instagram account. If you choose to Deactivate it, this means that your account will no longer be live and available for viewing, but all of your data will be stored (like your posts) for when you want to return to the platform.
On the other hand, you can also Delete your account. This means that your profile, posts, followers, and other data will be permanently removed. Make sure you are 100% certain that you want to delete your account before doing so.
If you want to deactivate or delete your account, go to the Settings menu. Then tap Account.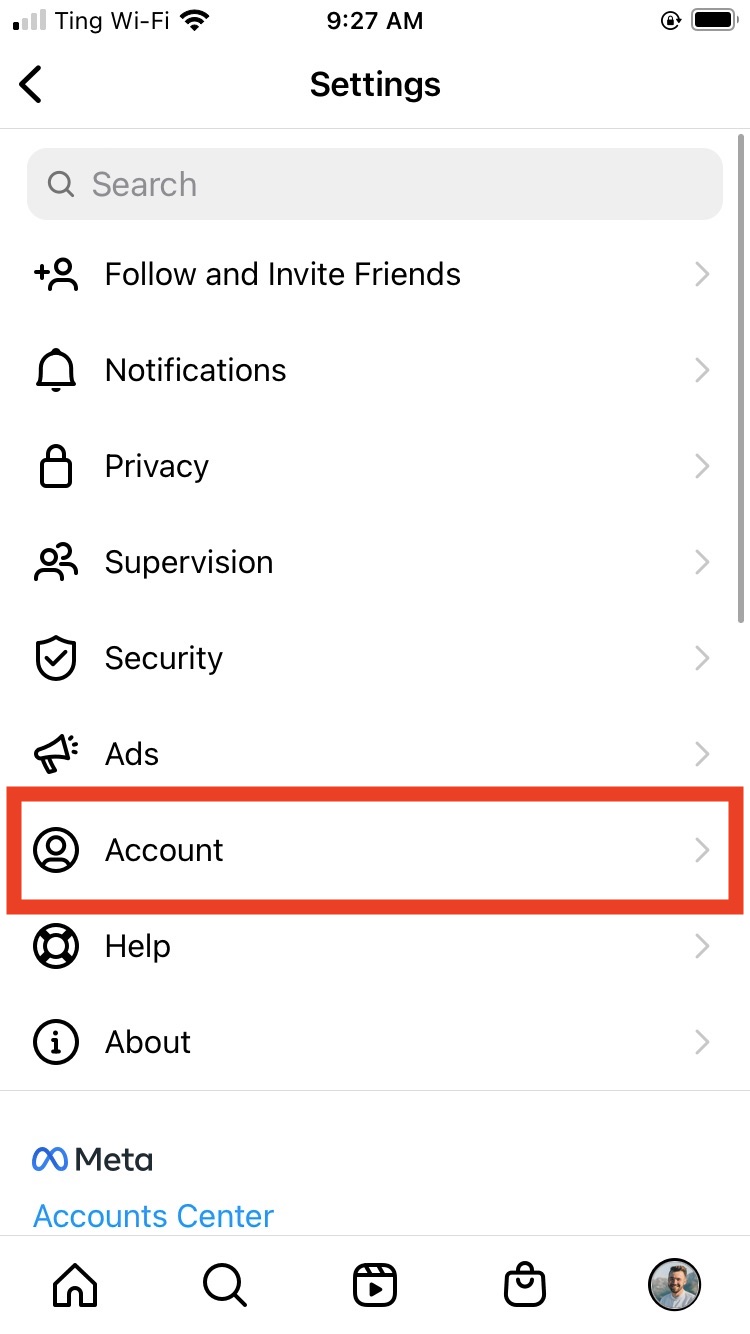 Select Delete account. (Don't worry–you will still have the option between deleting and deactivating).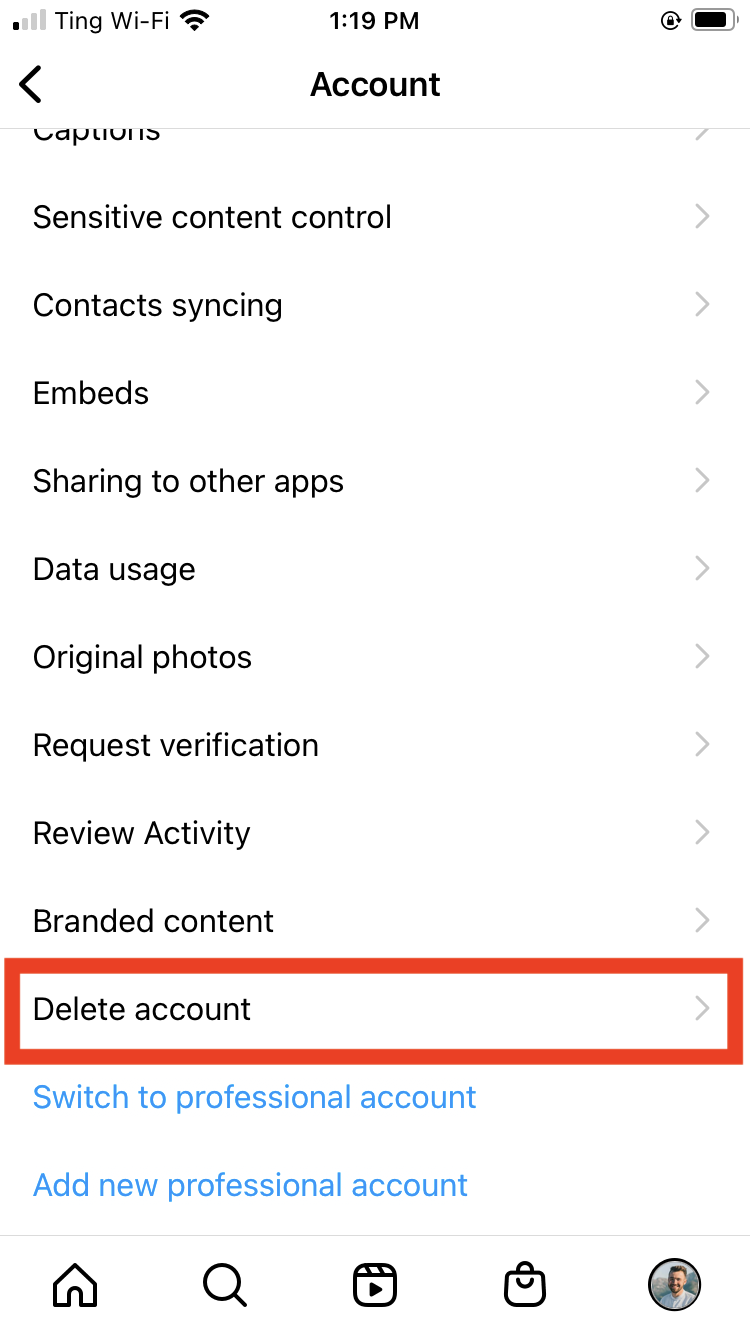 Now you can choose to tap Deactivate account or Delete account.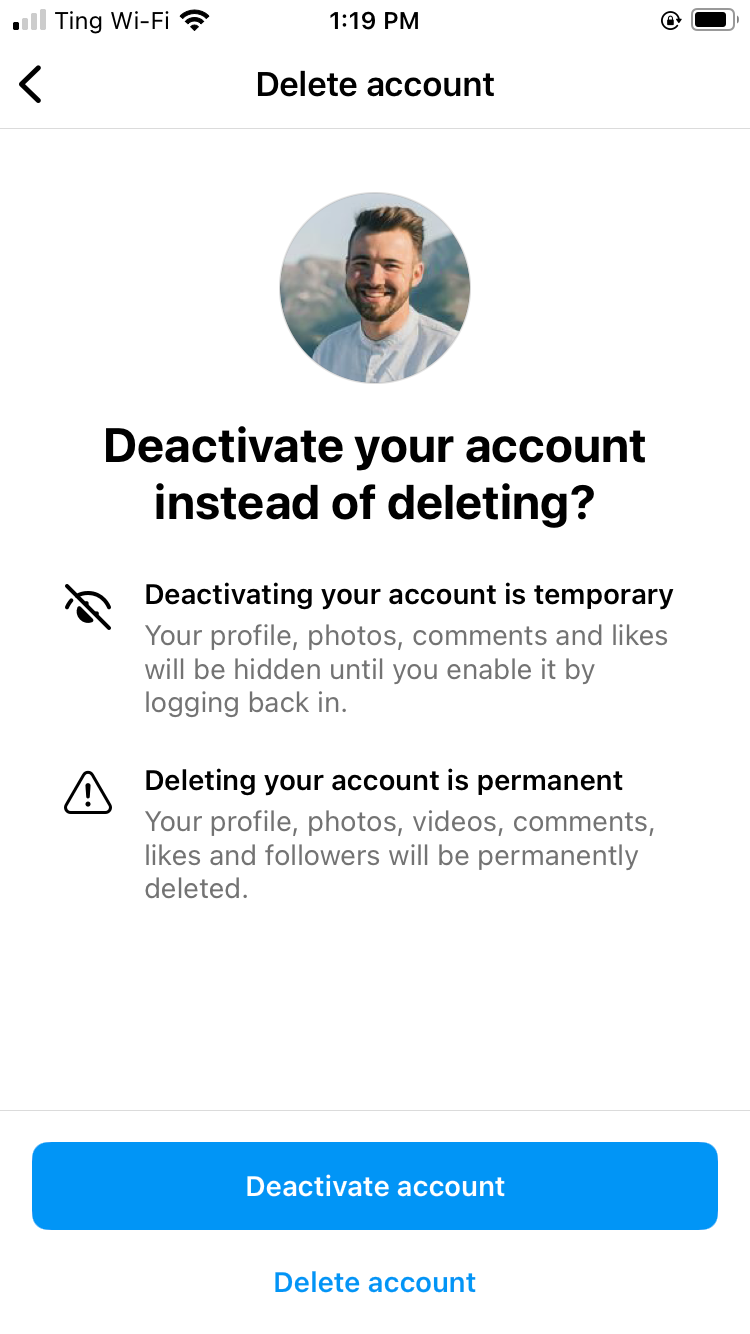 Final words of advice
As we mentioned in the first lesson, Instagram is always evolving to meet the needs of its users and to keep up with competitors. The platform continues to add new and exciting features, but with this comes added layers of complexity. Luckily Instagram's Help Center addresses frequently asked questions.
Overall, it can be a fun way to feel inspired, follow trends you're interested in, and keep in touch with friends and family. And if you need a break, you can always deactivate your account, delete it, or make a new one in the future!
Continue
/en/instagram-basics/instagram-basics-quiz/content/