Lesson 2: Use Google Flights to Plan Your Vacation
/en/google-tips/use-google-forms-to-create-quizzes-surveys-and-more/content/
Use Google Flights to plan your vacation
If you're buying airplane tickets, chances are you're planning on searching online. There are many specialized websites for travel booking, but many are confusing to navigate and are cluttered with ads and other information. Instead, you might want to try a tool you're probably already familiar with: Google. Even if you use Google a lot, you might not know you can use it to search for and compare flights.
Google's airfare search is called Google Flights. Like any search tool, it lets you search for flights by location and date. But like Google's web or image search, it also includes a lot of tools to help you narrow down the flights and find exactly what you're looking for. For instance, you can filter your results by price, departure or arrival time, number of stops, and more. The filters are all easy to find and modify.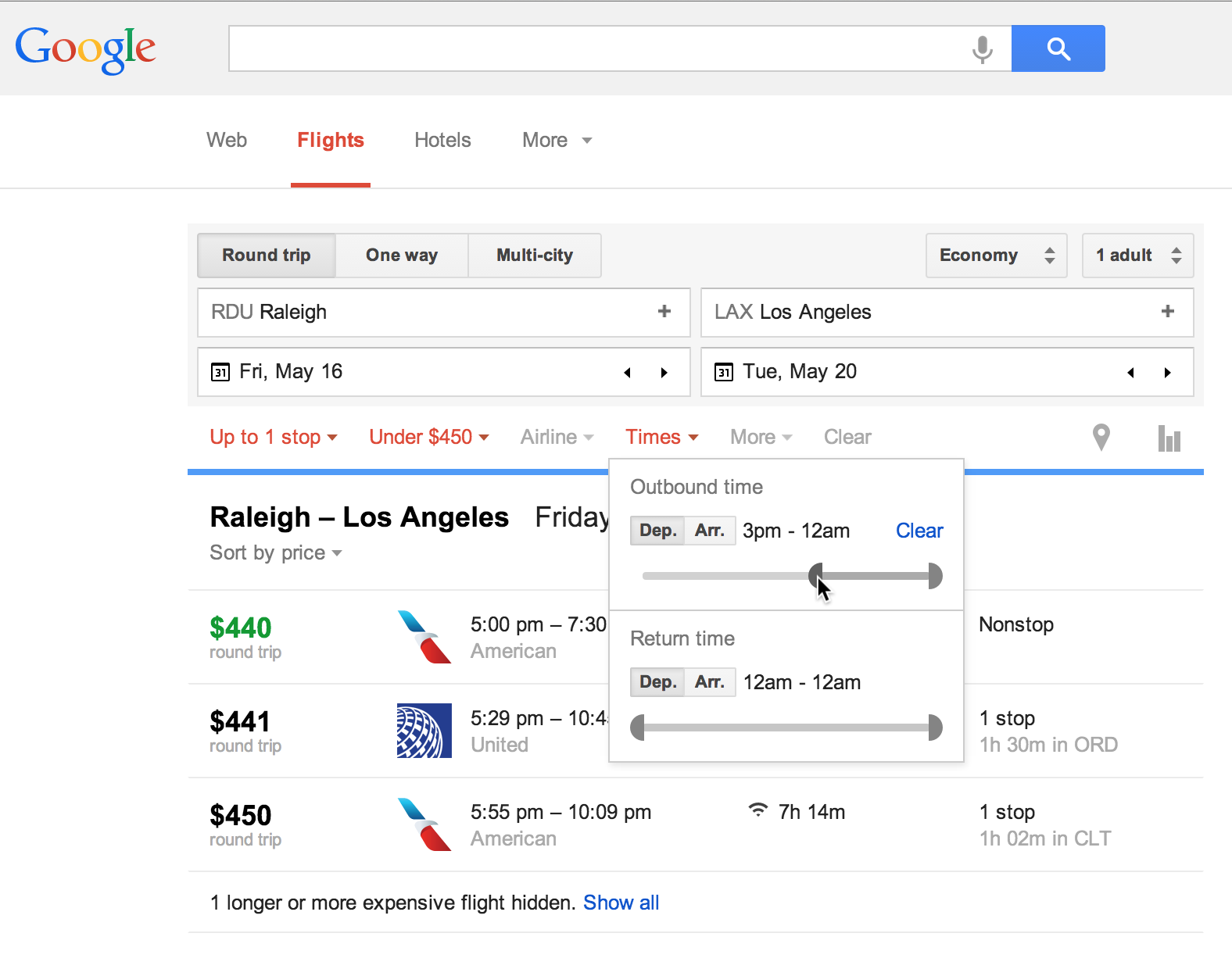 If you know where you want to go but don't have definite travel dates, you can use the Lowest Fares tool to find the cheapest days to go. Click the bar graph icon on the far right of the search tools to see a calendar and graph with the cheapest fare for each day in the next few months.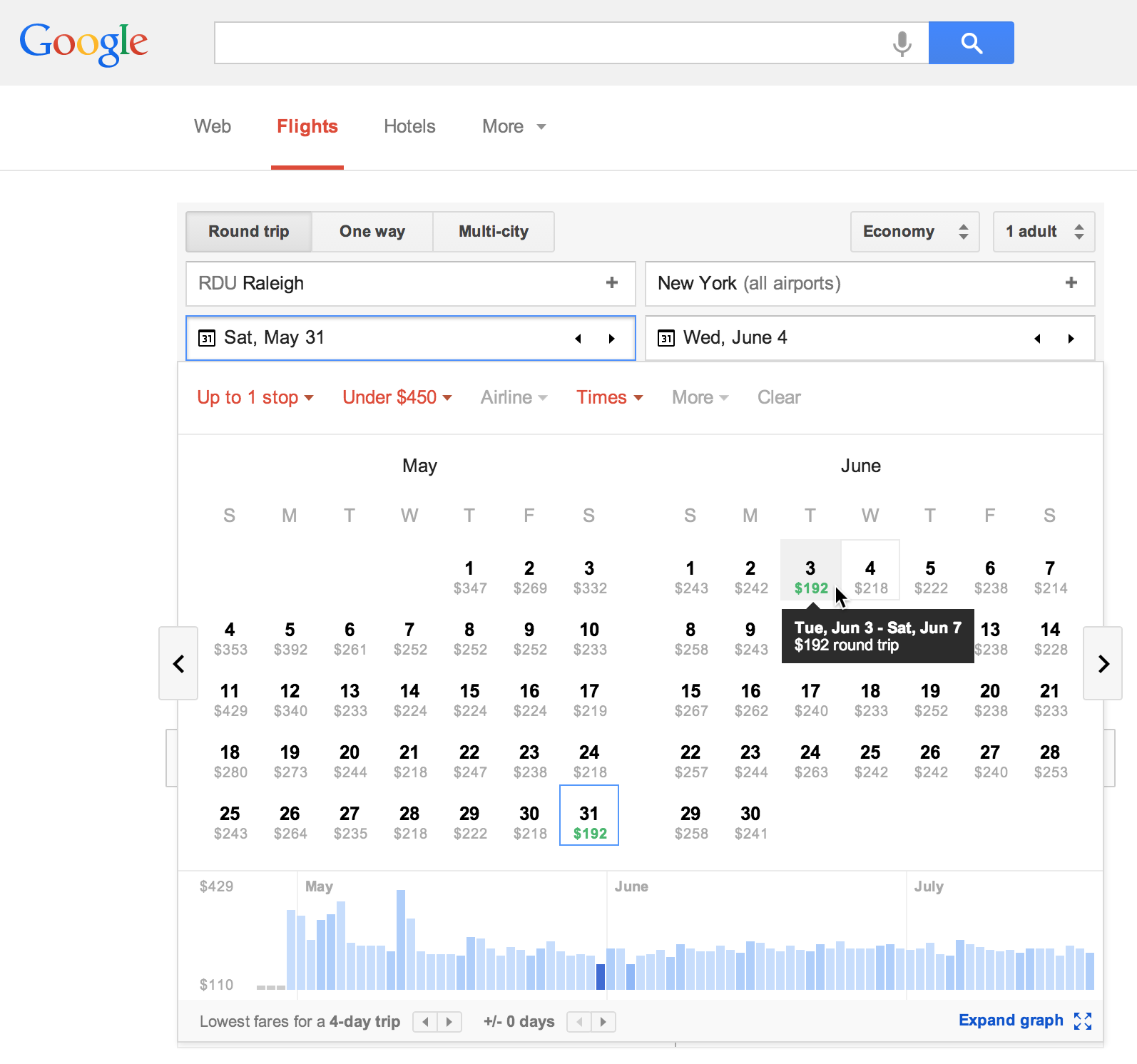 Google Flights also lets you search by map, which is a feature we haven't seen done well on any other site. When you get to the Google Flights main page, you'll see a map centered at your home airport, with various cities and fares highlighted around the world. Simply use the search tools to set criteria for your flight, and the map will adjust automatically. For instance, if you set a price range the map will update to show you all of the places you can fly for that amount. This is great for traveling on a budget, as well as for coming up with travel ideas you might not consider otherwise.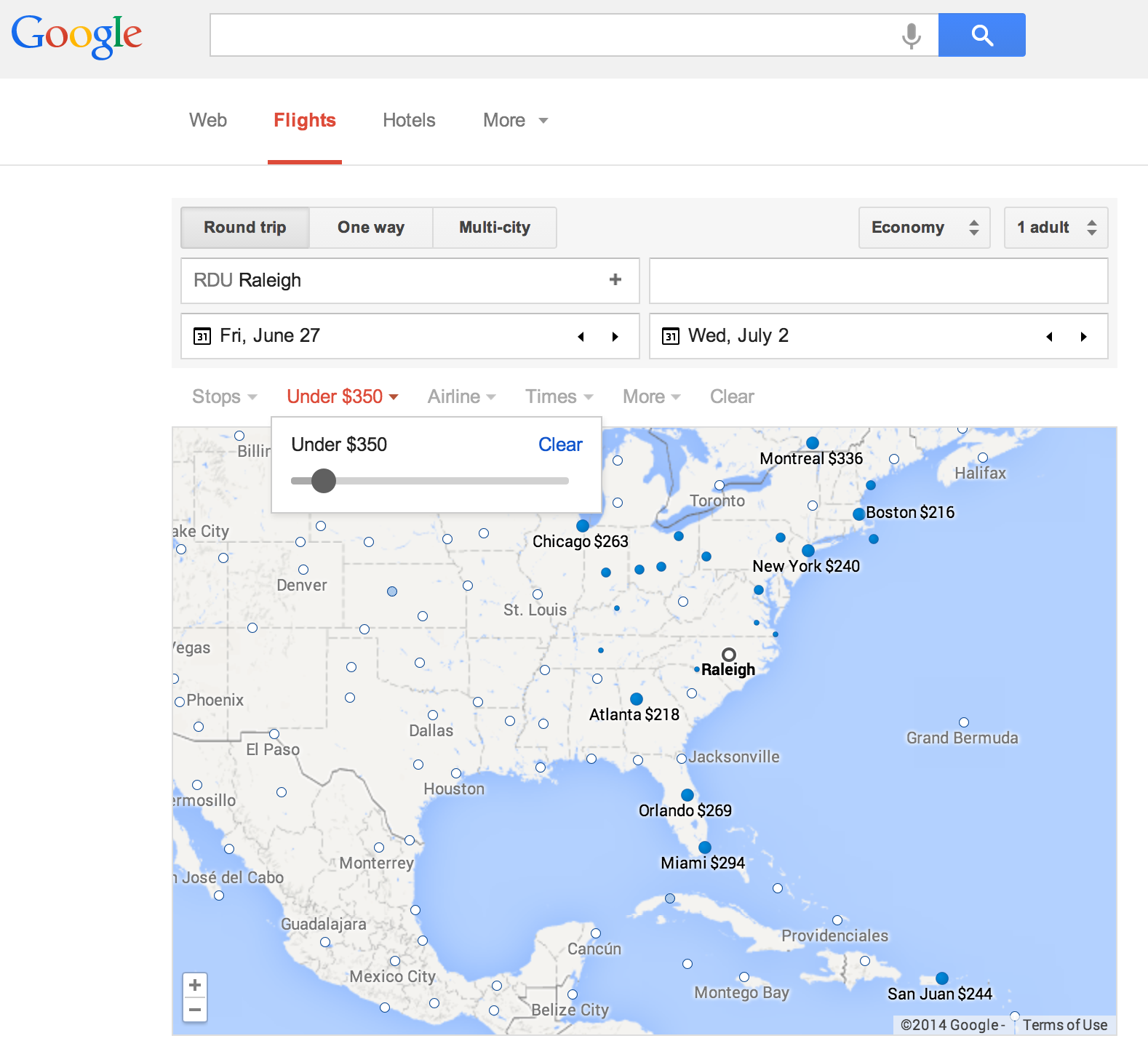 Continue
/en/google-tips/learn-about-art-for-free-with-the-google-art-project/content/