Lesson 2: Viewing the Stream and People Tabs
/en/google-classroom-mobile-app/utilizing-google-classrooms-mobile-app/content/
Viewing the Stream and People Tabs
The Stream Tab is where teachers can share an announcement or send their students reminders. They can also attach materials to enrich the lesson. Once students are added to the class, teachers can conduct their class online or use Google Classroom's mobile app for in-class learning. In this lesson, you'll learn how to use the Stream and People Tabs.

Using the Stream Tab
From the Stream Tab at the bottom of your screen, you can share information with their class by posting to the Stream.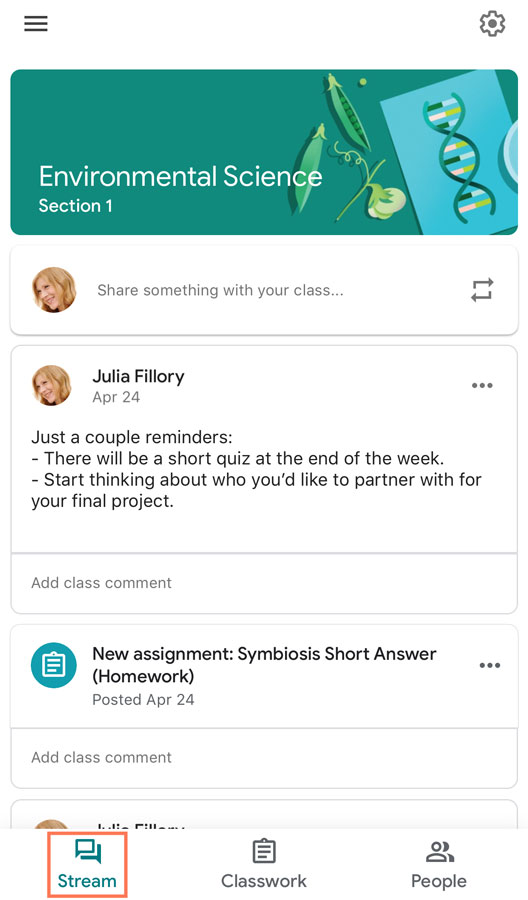 If you have a message to share, tap Share something with your class…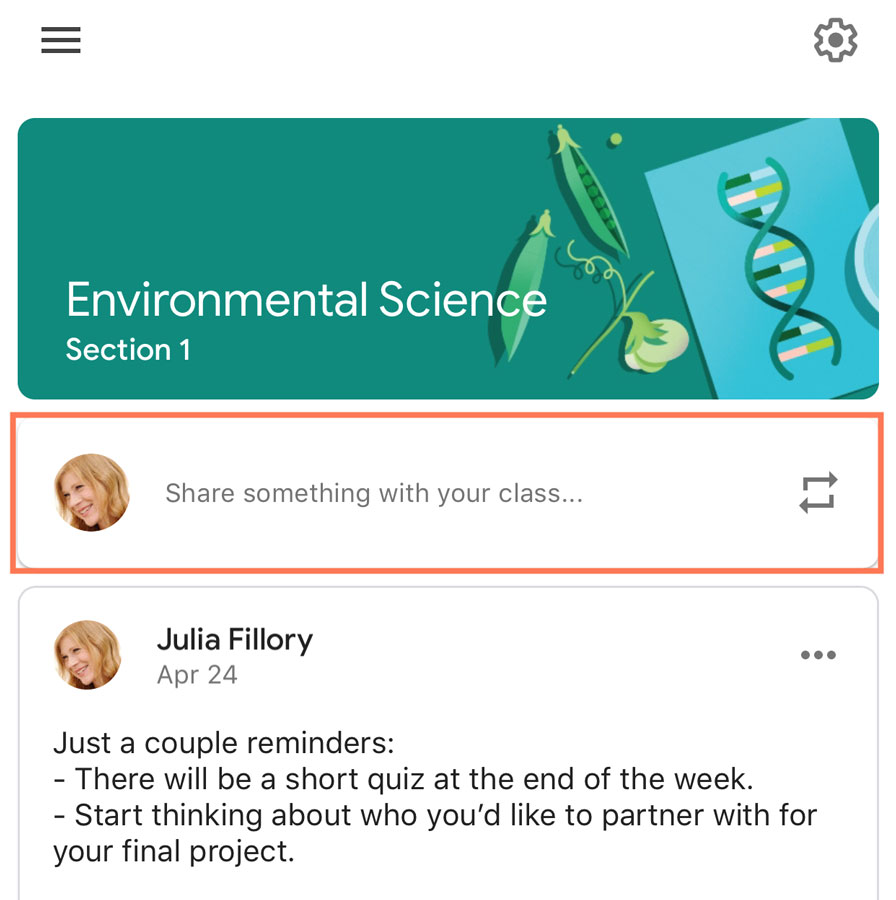 A window pops up allowing you to create your message. Tap the field and type your message.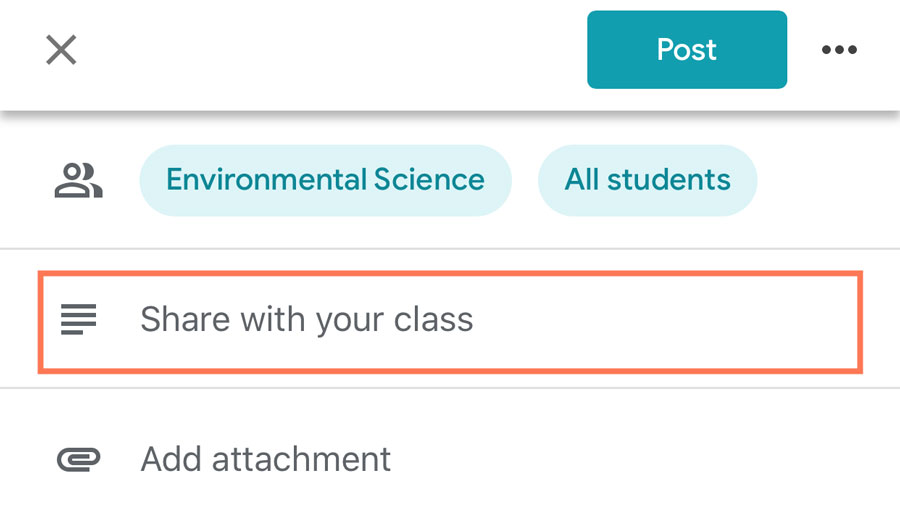 If you need to add a file, video, photo, or link, you can tap Add attachment.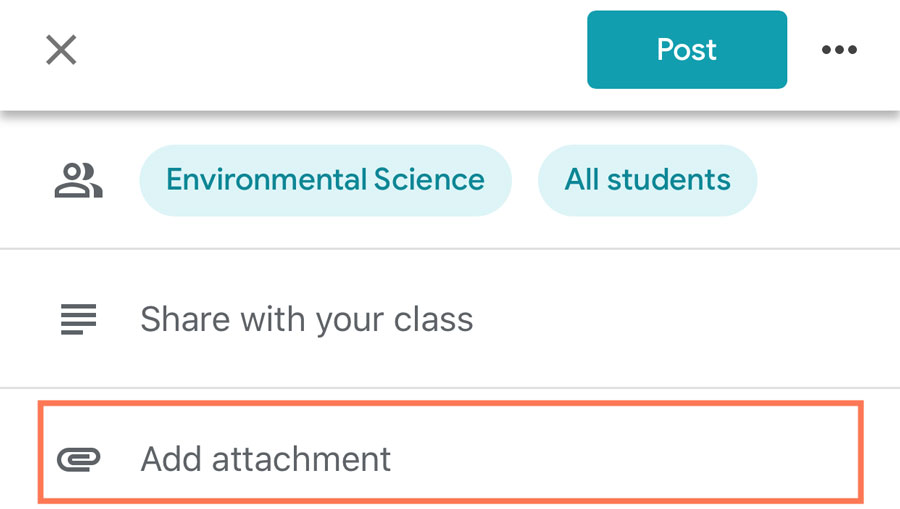 When you are done creating your post, you can tap the three dots to Schedule it or Save draft.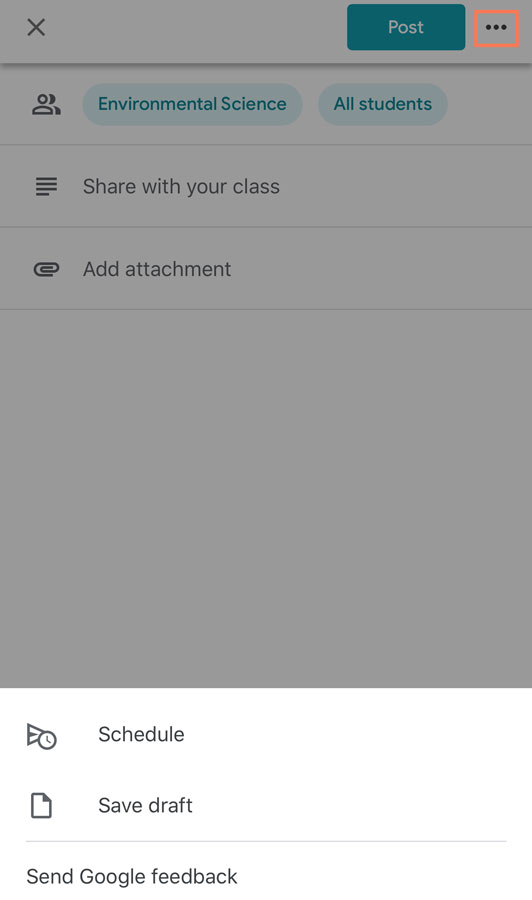 If you want to add it immediately, tap the Post button.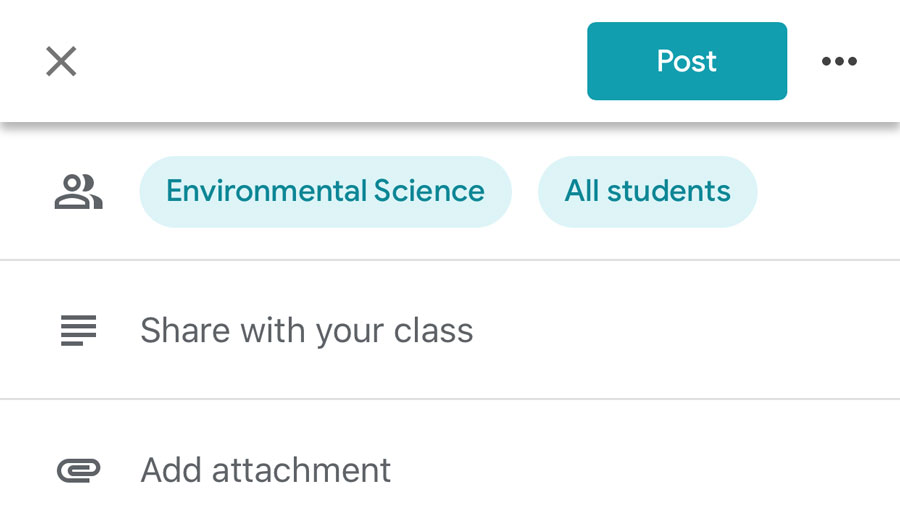 Using the People Tab
The People Tab is where teachers can add students to their class. This process is a little different from the desktop process.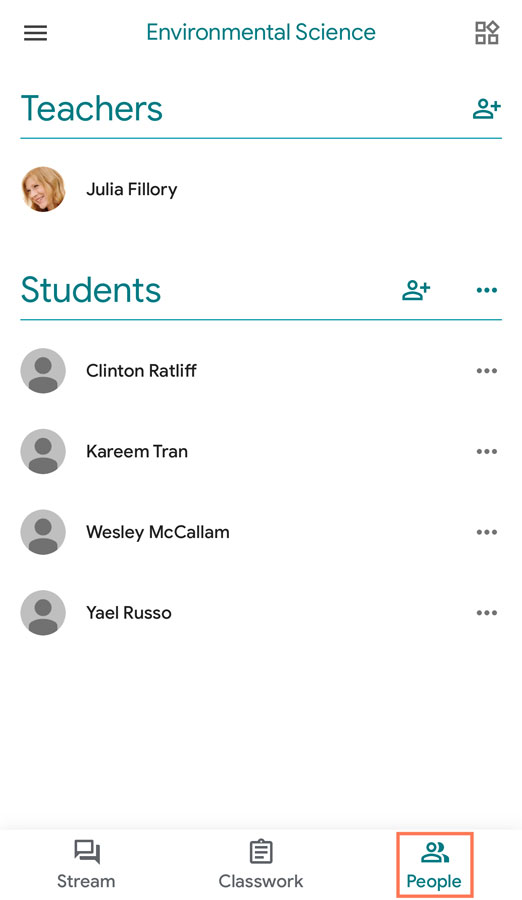 Start by tapping the Invite students icon.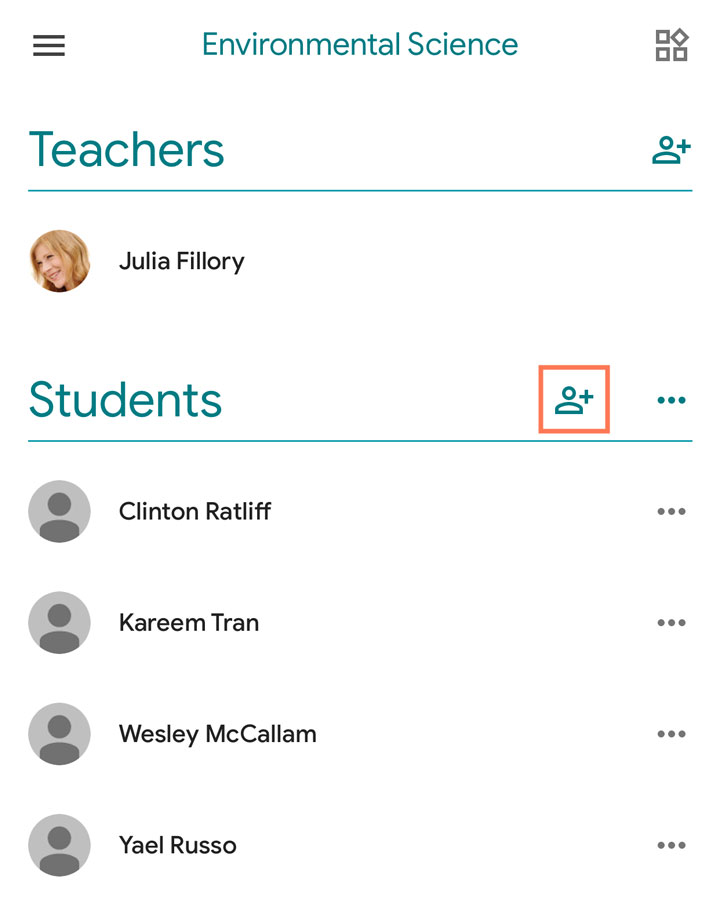 You can type the students' names and email addresses separating them by commas. Also, you can share the Class invite link or Copy it.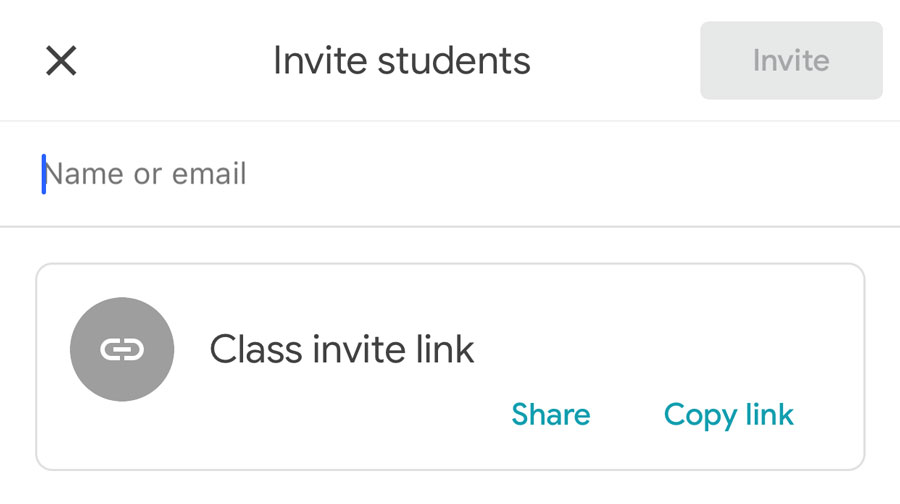 After students are added to the class, you can click the three dots icon next to a student's name to email them or remove them from the class.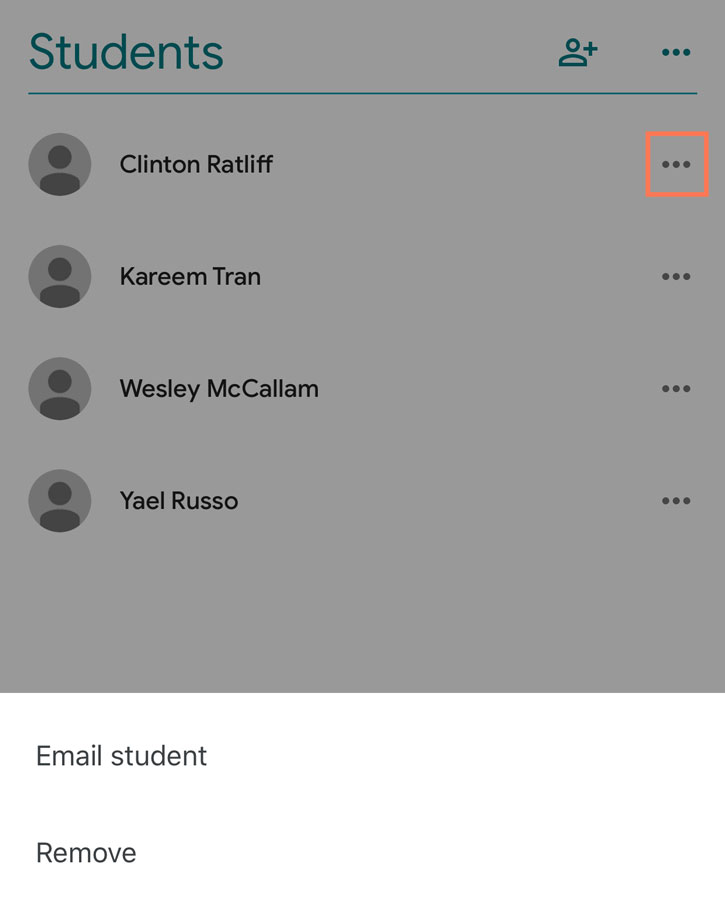 By using the features found in the People Tab, you can control how to invite students and decide who is allowed to join the class.

Continue
/en/google-classroom-mobile-app/using-the-classwork-tab-to-grade-work/content/