Lesson 7: Adjusting Your Account Settings
/en/facebook101/chat-and-messages/content/
Account settings
Once you start using Facebook, you may need to modify your account settings. These settings control things like your password and notifications. Changing these settings is optional, and you can modify them at any time.

To modify your Account settings, click the drop-down arrow on the toolbar, then select Settings.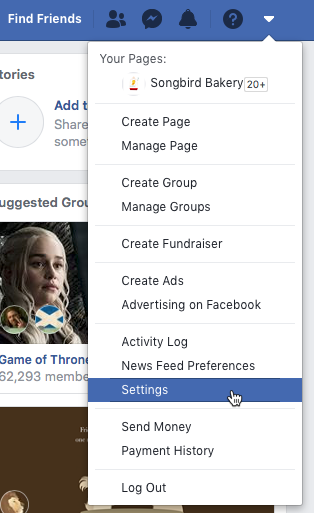 If you're using the mobile app, tap the Menu button and select Settings & Privacy.
Click the buttons in the interactive below to learn more about modifying your account settings.
If you need to adjust your privacy settings, review our lessons on understanding Facebook privacy and adjusting privacy settings to learn how.
Continue
/en/facebook101/facebook-texts/content/