Lesson 4: Video Chat and Group Calls
/en/beyondemail/online-phone-calls/content/
Introduction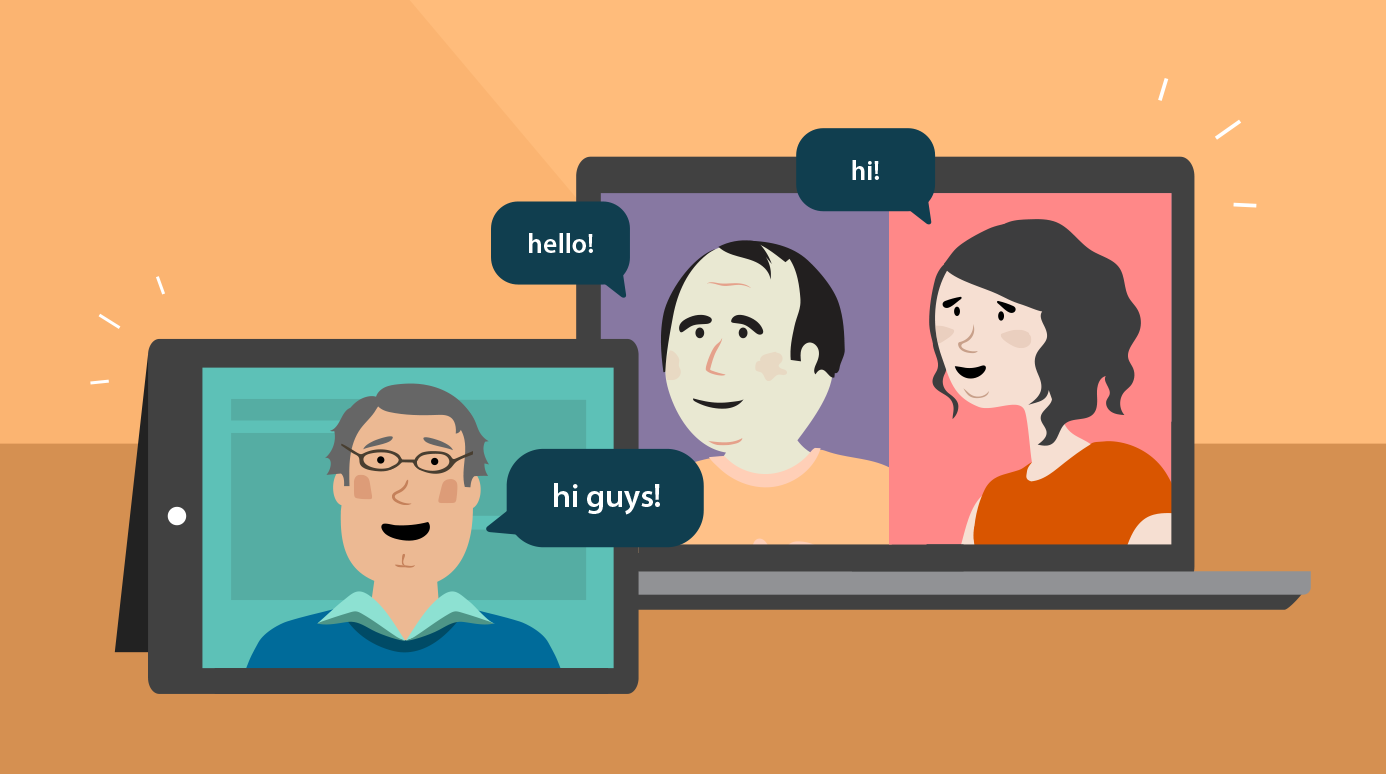 Video chat allows you to see and hear the people you're communicating with in real time. Whether you're talking with a family member or collaborating at work, video chat can add a personal touch to your conversations. Just like voice chat, it's included in many IM and chat services, and it's often free.
Hardware and software requirements
Like voice chat, you'll need a microphone and speakers, or a headset that contains both. You'll also need a webcam so the other person can see you. Many computers have a built-in webcam, usually located just above the screen. There are also inexpensive webcams that connect to your computer's USB port, which can be purchased at any store that sells computer hardware and electronics.
Generally, video chat will require a broadband Internet connection. The faster your Internet connection, the better the video quality. With slower connections, the video can become choppy or may not work at all.
Group video chat
With some services, it's possible to video chat with multiple people. This is often called group video chat or video conferencing, while the meeting itself is often called a webinar (short for web seminar). It's often used in the workplace, but you can use it anytime you want to collaborate with a group. However, you should be aware that some services charge extra for this feature, and it may require a faster Internet connection.
If you're giving a presentation, you can even share your screen with the people you're talking to. That means they'll see exactly what you're seeing on the screen, whether it's a PowerPoint presentation, a photo, or a spreadsheet. Screen sharing is also useful if you're having a problem with your computer, as it can help others see and identify the issue.
Pros and cons of video chat
Will video chat work for your needs? Review some of the pros and cons to help decide:
Pros:
You can see the person you're talking with.
Many voice chat services are free and may be included with your IM or chat program.
It's possible to chat with multiple people at once.
Cons:
You may need to buy a webcam and headset if you don't already own them.
It may not work with slower Internet connections.
Even though you can see the person, it's not the same as talking face to face. Due to the camera angle and picture quality, you may find it a bit awkward or unflattering.
Where to find video chat services
There are a variety of services that provide video chat. The most well-known service is Skype, but others include:

If your friends and family already use voice chat, you may want to ask them which service they use so you can sign up for the same one.
If you are interested in using video calls and group chats, we have tutorials on the following:
Continue
/en/beyondemail/text-messages/content/