Lesson 10: Settings and Privacy
/en/youtube/subscribing-to-channels/content/
General settings
There are many settings you can change on YouTube. If you select your profile picture in the top-right corner of any YouTube page and select Settings, you'll get to the account settings page.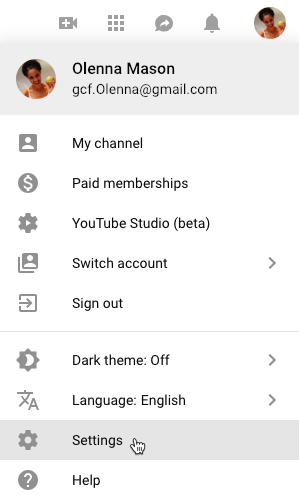 From here, you can change general settings, like your password and email preferences—basically how often YouTube sends you email updates. You'll also find more specific options for playback and privacy settings, which we'll discuss in more detail below.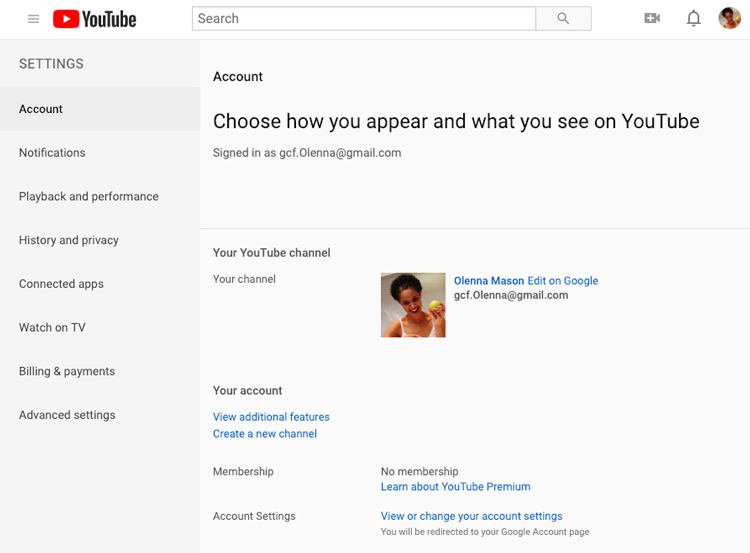 Playback settings
One of the easiest ways to customize your YouTube experience is to choose custom playback controls. These settings will apply to every video you watch on YouTube in the future, as long as you're signed in to your account.

For example, if you prefer to always view videos in the highest quality possible, there's a setting you can save. By the same token, if you don't have a very fast Internet connection, you might prefer to view lower-quality videos by default to make streaming easier. If you're hearing impaired, you may want to have the captions appear for every video. If you find video annotations annoying or distracting, you can turn them off for all videos.
Privacy settings
As we mentioned earlier in this tutorial, YouTube is operated by Google. And like Google, YouTube will keep a record of everything you search for and view on YouTube. The main reason for this is to provide you with better search results and video recommendations. So if you've looked for a lot of cooking tutorials or cute animals, YouTube will know that you're interested in these types of videos. Still, if you'd prefer to get rid of this information, it's easy to clear it. Watch this video from the YouTube Help channel to learn how to clear viewing and search histories.
Other privacy settings
By default, any videos you like and the playlists you create will be visible to everyone on YouTube. If you'd prefer to keep this information private, go to the History and privacy settings, check the boxes next to these options, and select Save.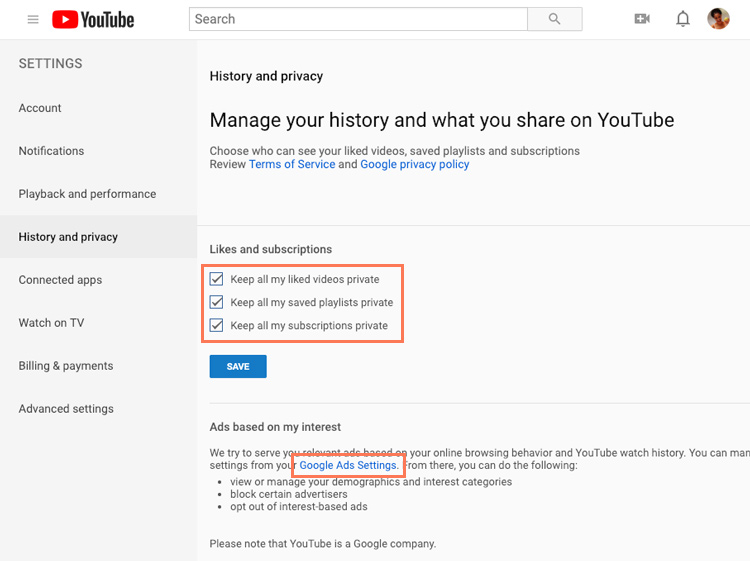 If you click the Google Ads Settings link under Ads based on my interest, you'll be able to customize your Google ads settings. To learn more about managing these settings, check out this lesson from our Google Account tutorial.
Continue
/en/youtube/parental-controls-and-safety-mode/content/