Lesson 7: Liking and Commenting
/en/youtube/sharing-videos/content/
Liking and commenting
Signing in allows you to interact with any video you find on YouTube. For example, you can like or dislike videos, or leave a comment to share your thoughts.
Liking and disliking videos
Whenever you're viewing a video, you can click the like or dislike button below the video. This tells the video creator whether you enjoyed their video, and it also lets other users see how popular the video is.


Any video you like will also appear on your Liked videos playlist, which you can access from the Guide.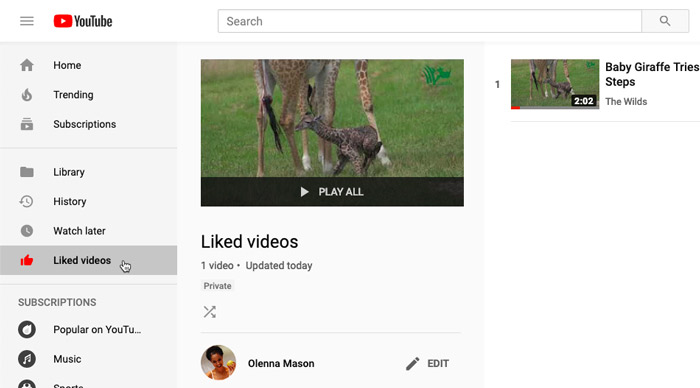 Commenting on videos
After you watch a video, you can leave a comment in the box below it. Comments are a great way to let the creator know how you feel about a video or to start a discussion with other viewers. Note that you must have an active Google account to leave comments on YouTube videos.
To leave a comment, type it into the box below the video, then select Comment.

A note about YouTube comments
To be perfectly frank, a lot of comments on YouTube aren't very nice. Many of them are mean, sarcastic, and just plain rude; you'll even find some pretty offensive, derogatory, and obscene language. This is just something to be aware of as you dive in to the world of YouTube—it's not all sunshine and rainbows, as much as we wish it could be at times.
The good news is that you can turn on Restricted Mode to disable comments by default, if you prefer. We'll show you how to do this in this lesson.
Continue
/en/youtube/creating-playlists/content/