Lesson 21: Working with Objects
/en/word2003/edit-tables/content/
Introduction
By the end of this lesson, you should be able to:
Introduction to Word graphics
Now that you are comfortable adding and formatting text, headers and footers, columns, and tables, let's learn to enhance your documents by adding objects and pictures.

The Drawing toolbar offers many options for including lines, lines with arrows, and many types of shapes into your document.
Drawing objects include:
AutoShapes: Lines, curves, and text boxes
WordArt drawing objects
Drawing objects
To draw lines and shapes:
Open the Drawing toolbar by clicking View on the menu bar. Select Toolbars and then Drawing from the cascading menu.
OR
Right-click any toolbar and select drawing.
OR
Click the Drawing button on the Standard toolbar.
The Drawing toolbar will appear.

Choose an AutoShape from the AutoShape drop-down menu.
OR
Click any of the drawing tools in the first group of buttons.

Line Tool -
Arrow Tool -
Rectangle Tool -
Oval Tool -

The mouse pointer changes to a crosshair .
Drag the crosshair from a starting point until the object is the desired size.
Release the mouse button to end the drawing object and turn off the Drawing tool.

Hold the Shift key down to create straight lines, perfect circles, or perfect squares.



AutoShapes are inserted (on their own layer) with the In front of text wrapping style applied.
WordArt drawing objects
Also included on the Drawing toolbar is the WordArt feature. Using WordArt, you can create text graphics that bend, slant, and appear metallic or wooden and much more. WordArt can even be shadowed, skewed, rotated, and stretched.

Here are just a few examples of what WordArt allows you to do:

To insert WordArt:
Place the insertion point where you would like to insert WordArt.
Click the WordArt button on the Drawing toolbar . The WordArt gallery opens.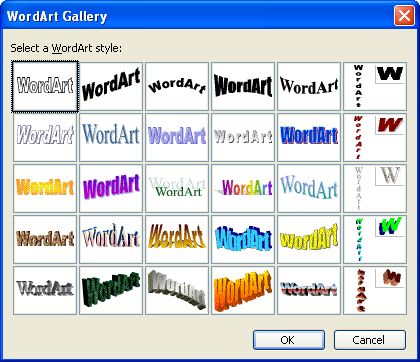 Choose (click) a WordArt style.
The Edit WordArt Text dialog box appears.
Edit the font, size, and style.
Click OK.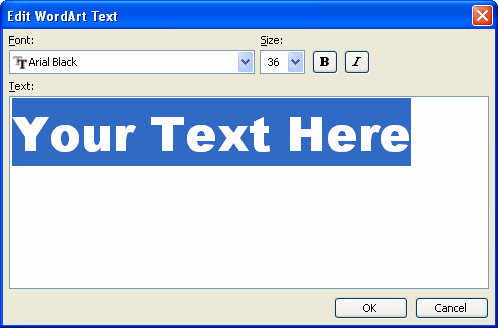 Formatting drawing objects
Use the Drawing toolbar to format AutoShapes and WordArt.
| | |
| --- | --- |
| | To select several objects, hold down the Shift key and click on each object, or use the Select Objects tool. |
| | Fill color allows you to color all selected drawing objects. No fill is the color white. |
| | Changes the line color of a selected object. |
| | Changes the text color of a selected object. |
| | Changes the line style of a selected object. |
| | Changes the line style of a selected object, and includes solid and dotted lines. |
| | Changes the style of arrow. |
| | Gives selected objects some depth. |
| | Gives selected objects a 3D effect. |
Challenge!
Open your document.
Using both AutoShapes and WordArt, create an image for your flyer or newsletter.
Edit the image.
Save and close the document.

For example, if you wanted to create a stop sign, you would select the Octagon shape under AutoShapes and Basic Shapes and select any of the WordArt designs for the text.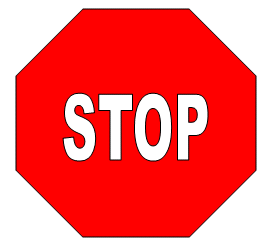 Continue
/en/word2003/working-with-pictures/content/