Lesson 4: What is Craigslist?
/en/using-the-web-to-get-stuff-done/how-to-buy-tickets-online/content/
What is Craigslist?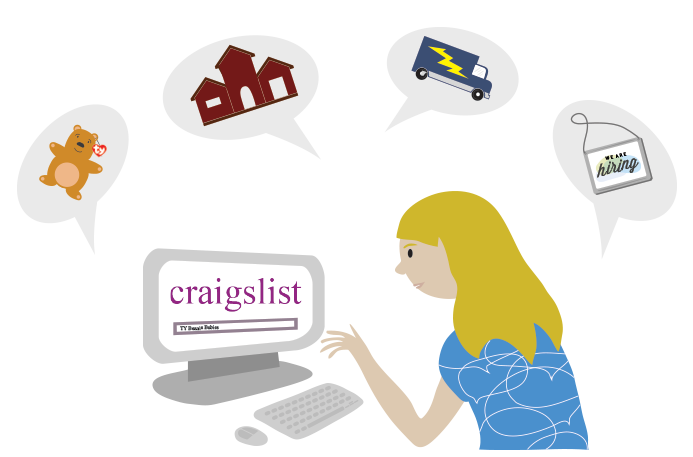 Craigslist is a website for viewing and posting local advertisements.
It works a lot like the Classifieds section of a newspaper, and it's completely free to use. You can find a listing for almost anything on Craigslist—jobs, apartments, garage sales, used cars, personal ads, and a whole lot more.
Why use Craigslist? Because you can easily connect with people near you to find, buy, or sell just about anything.
And because it's free to use, you'll be able to find things that people might not have bothered listing with a paid classified ad. Many people even post things you can have for free, as long as you're willing to pick it up.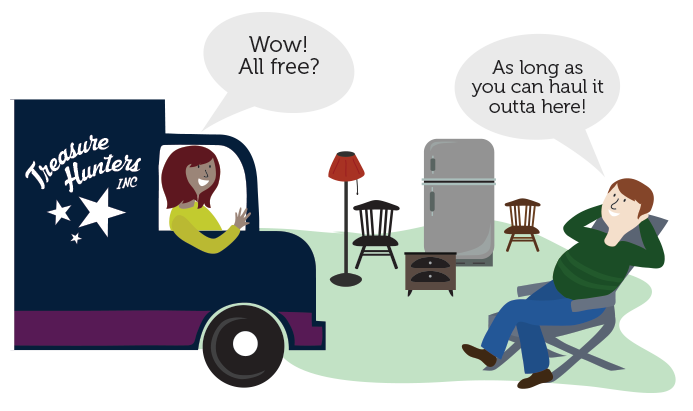 It's easy to get started with Craigslist.
Just go to www.craigslist.org in your web browser. Next, you'll need to choose your location (or allow Craigslist to use your current location).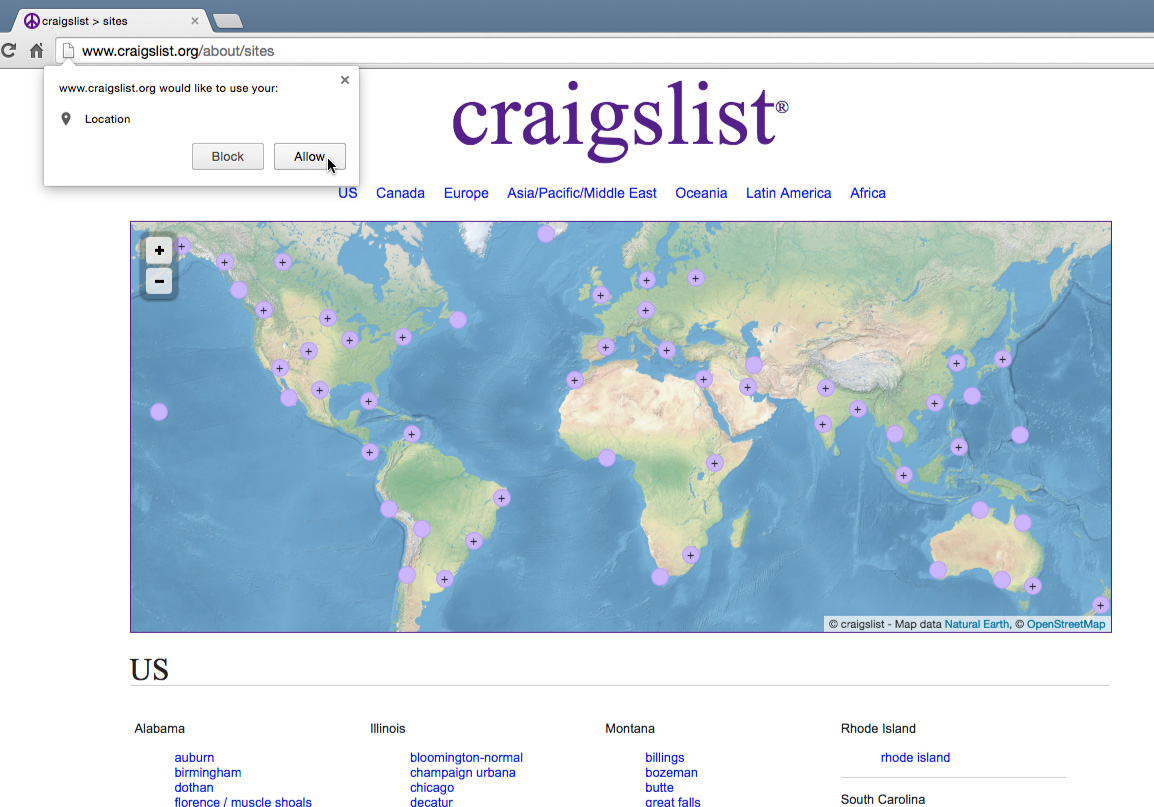 This will direct you to the Craigslist page for your region.
In our example, you can see that we're browsing raleigh.craigslist.org. You may also notice that the Craigslist homepage isn't very pretty. That doesn't mean it's any less usable or trustworthy than other sites on the Web; because most of Craiglist's content is created by users, the site just doesn't put a lot of emphasis on its design.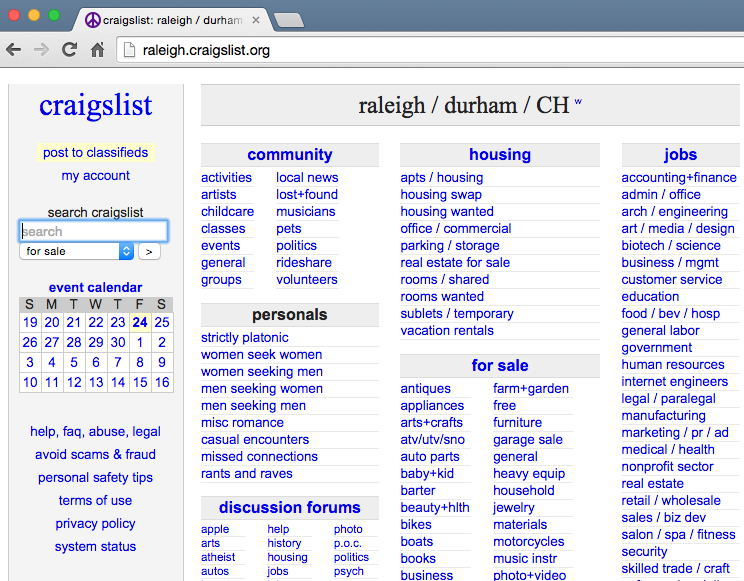 So how do I actually use this site?
You can use Craigslist to find just about anything. In this example, we'll show you how to buy something on Craigslist.
Choose a category, or use the Search tool.
In our example, we'd like to find a new bike, so we'll select bikes under the for sale section.
In our opinion, some of the most useful listings on Craigslist can be found in the jobs, housing, and for sale categories. You might find useful postings in some of the other categories, such as community or personal ads, but note that these can be inconsistent—or even a little fishy.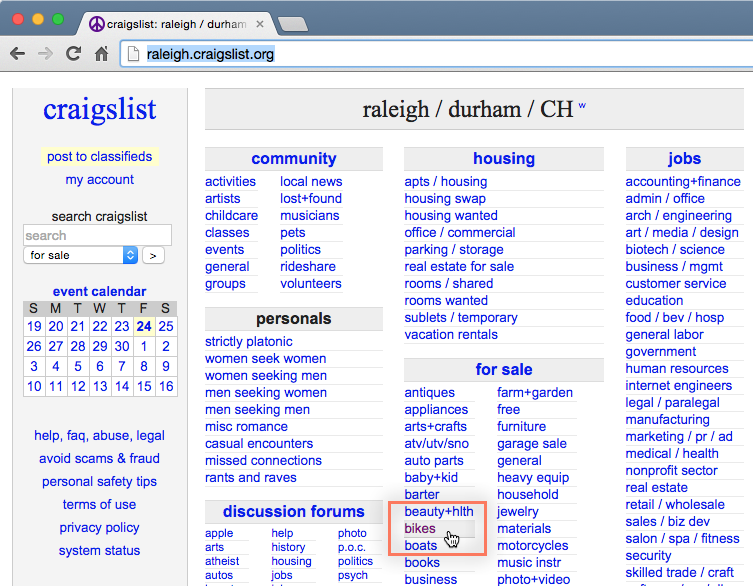 In some cases, you may also need to choose a subcategory.
In this case, we'll select bikes that are for sale by owner, but we could also look at bikes for sale by dealer or for bike parts and accessories.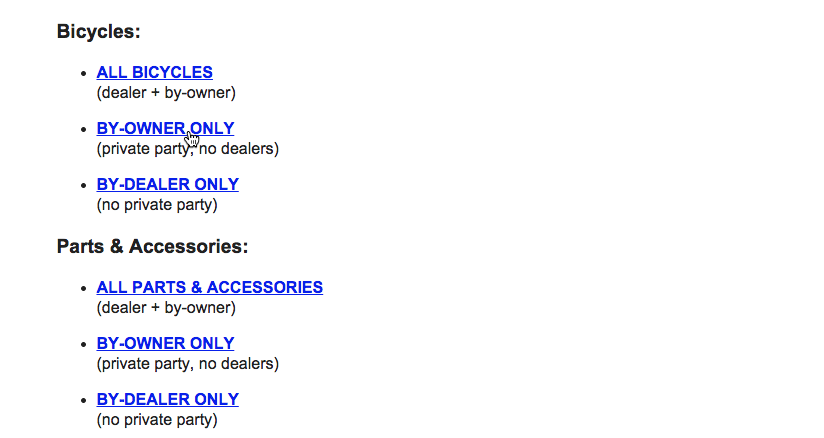 Browse, filter, and search your results.
Any relevant postings will appear, much like the results from a search engine. You can then use the filters to narrow your results by price range, location, and more. You can also search within these results for something more specific. If you see something you're interested in, just click it for more information.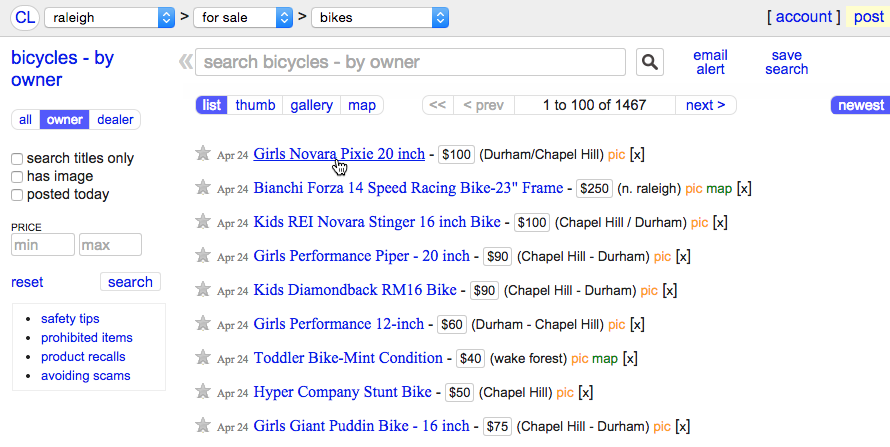 If you find something you want, look for more contact information in the listing.
This will usually be an email address or phone number. Sometimes you may need to click show contact info to view the details.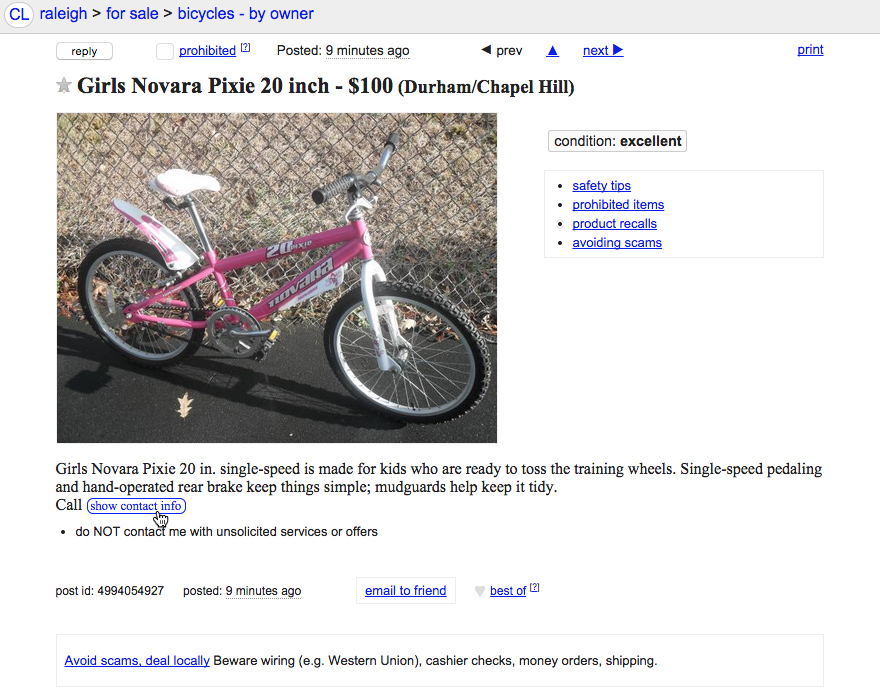 Send a short, simple message to let the poster know you're interested.
In this example, your message might look something like this:
"Hi! I saw your listing for the Girls Novara Pixie 20" bike on Craigslist. I can offer you $100. Is it still available?"
You should also include a phone number or email address so the seller will be able to return your message.
Complete your transaction, and make sure to do it safely.
If the poster agrees to sell you the item, you'll need to agree on a time and place to meet. For many, the idea of meeting a stranger and exchanging money is uncomfortable—and maybe even a little scary. However, there are several ways to make sure you can stay safe when completing a transaction through Craigslist:
Meet in a public place during daylight hours.
Never transfer money electronically—most people on Craigslist prefer to use cash.
Trust your instincts; if something sounds too good to be true, it probably is.
You can learn more about personal safety on Craigslist here.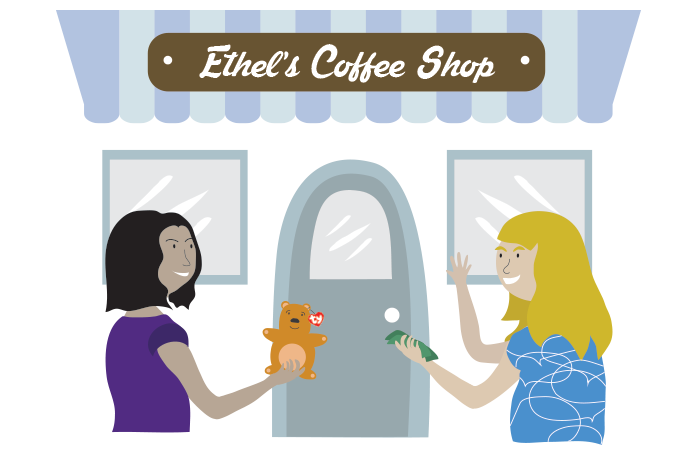 OK, so those are just the basics of using Craigslist.
And you can use Craigslist for so much more—finding a place to live, a new job, or just selling some of your old stuff.
Happy Craigslisting!
Continue
/en/using-the-web-to-get-stuff-done/how-to-sell-something-on-craigslist/content/