Lesson 23: Ordering Food Online
/en/using-the-web-to-get-stuff-done/what-is-the-internet-of-things/content/
Ordering food online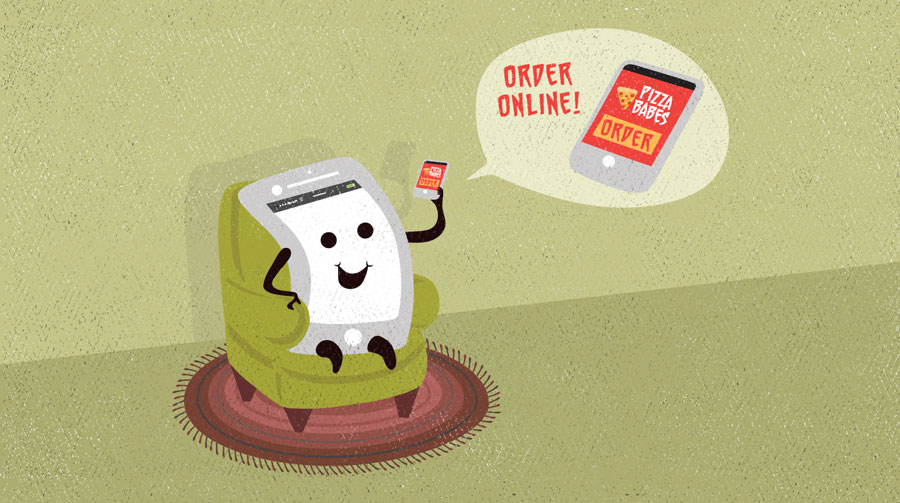 These days, ordering from your favorite restaurants is easier than ever. There are a variety of websites and apps that allow you to order food for delivery or takeout. Ordering delivery online is a fast and easy way to get your food, while ordering takeout ahead of time eliminates the need to stand in line and wait for your food to be made.
Why order online?
You might be wondering why you'd want to order online when you can just pick up the phone and call. Using an app or website can be more convenient for several reasons:
Most online services allow you to view a particular restaurant's menu, click the items you'd like to order, and view you the total cost as you go.
Most services can store your payment information, address, and favorite orders. This will make any future orders that much faster.
Mistakes are less likely. There's less of a chance of someone mishearing your name or taking down the wrong order when you're ordering online.
If you're ordering for a large group, you can pass the phone/tablet around and each person can look at the menu and select from it instead of having to state the entire group's order to someone over the phone.
Restaurant websites
Some restaurants like Domino's, Jimmy John's, and Papa John's have their own websites with delivery and takeout capabilities. On these websites, you have the option of creating an account for saving your delivery address, payment information, and favorite orders. It's as easy as looking through their menu and clicking the food you want, then checking out.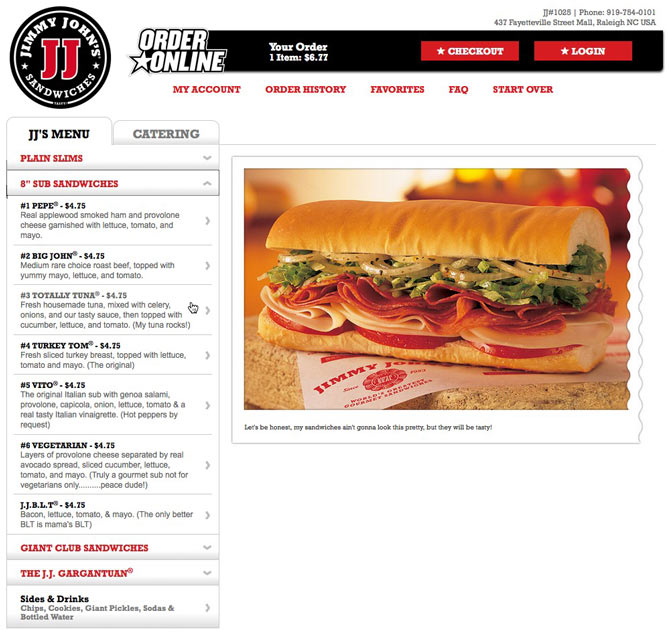 Most websites will give you an estimate of how the long the delivery will take or how long it will be until your food is ready to be picked up. For example, Domino's has a feature called the pizza tracker that shows you the step-by-step progress of your order, including when it has left the store for delivery.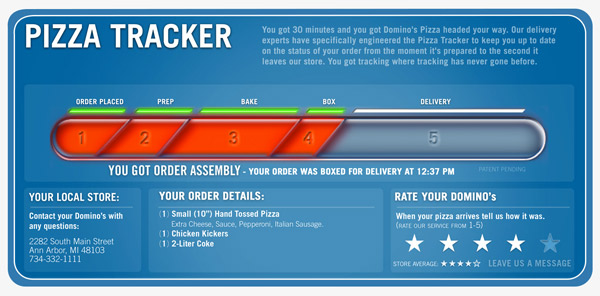 Third-party websites
There are also some third-party websites that offer delivery services for restaurants that don't offer delivery themselves. These include companies like GrubHub, OrderUp, and Postmates. You can select your area, and they'll show you a list of restaurants nearby that they've partnered with.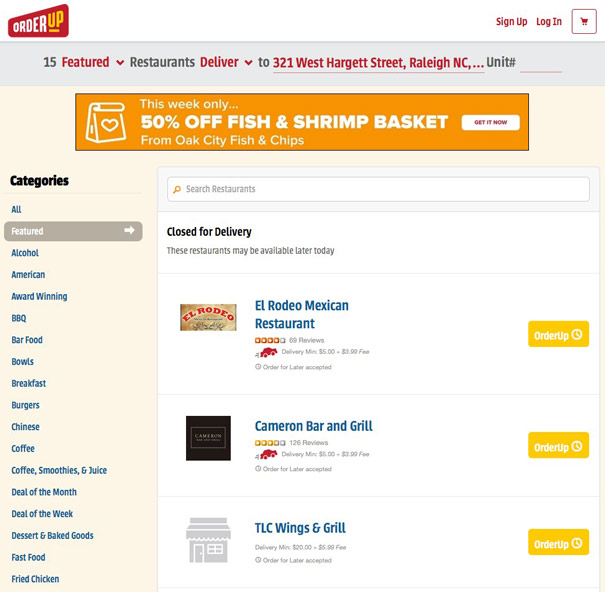 These sites can deliver from any of these restaurants. However, depending on the site you choose, they may charge fees for processing and delivery.

Apps for mobile devices
All of these restaurant and third-party websites also have their own apps available for mobile devices, making ordering online that much easier. Just like the websites above, you can save your personal information for future orders if you have an account.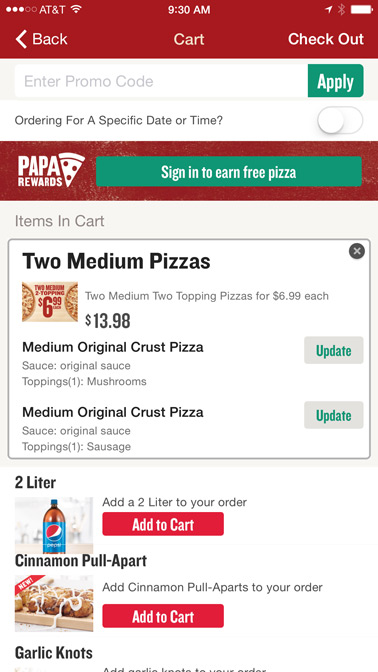 Continue
/en/using-the-web-to-get-stuff-done/what-is-a-digital-assistant/content/