Lesson 18: What is Live Video?
/en/thenow/what-is-clickbait/content/
What is live video?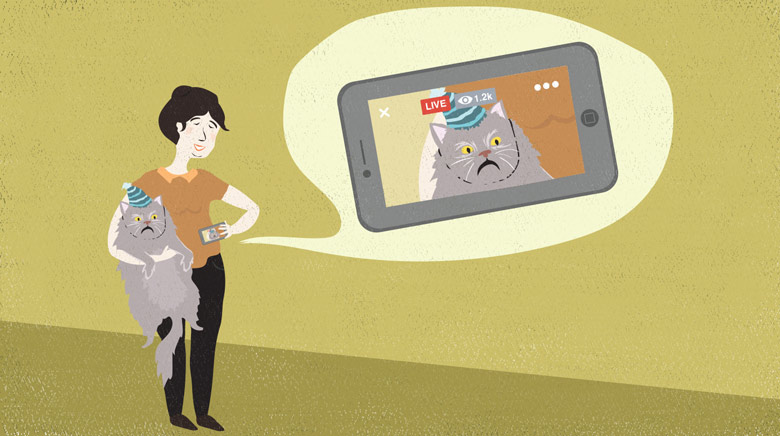 Online videos have become a pretty popular medium for self-expression. Vlogs, how-to guides, comedy series, and more are uploaded to sites like YouTube, Facebook, and Instagram on a daily basis. But what if you're at a special event, or something unexpected happens and you'd like to capture and show it to others in a faster way?
A more recent technology called live video (or live streaming) has been introduced that allows you to broadcast a live video feed to an online audience. It's a lot like a live newscast or sportscast, except anyone can do it and the audience can comment and react in real time. Some popular live video services include Facebook Live, Periscope, and YouTube Live.
Why use live video?
Live video gives you immediate access to both watch and broadcast events the moment they're happening. Whether it's for a sporting or news event, or if you just want to send your thoughts out into the world, live streaming gives you an instant platform to do all of this and more.
Many businesses are using live video as well, due to the number of people it can reach in a short amount of time. And because the live stream gets saved, it's also accessible at later times.
How do I watch live video?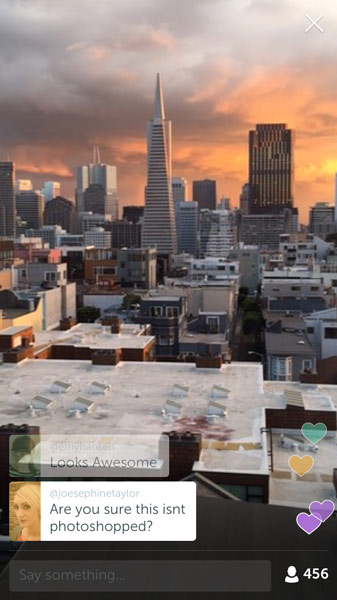 Watching live video is similar to watching other streaming videos. In fact, it's as simple as selecting a video and pressing the play button. With certain live video services, you'll receive notifications when channels or friends you follow go live. This way, you won't miss the broadcast.
But what happens when you miss a live broadcast you really wanted to watch? Well, you're in luck! Most sites save live videos and allow you to watch them from beginning to end at a later time.
The video quality of live streaming video may not be as strong as regular uploaded videos. This may be due to a combination of factors, including bandwidth and Internet speed.

How do I interact with live video?
You can often comment and react to live videos as they're streaming. These features will differ from service to service, but most function the same way. All of them feature some sort of chat box where you can leave comments. These will appear in a live feed that scrolls automatically as comments are left.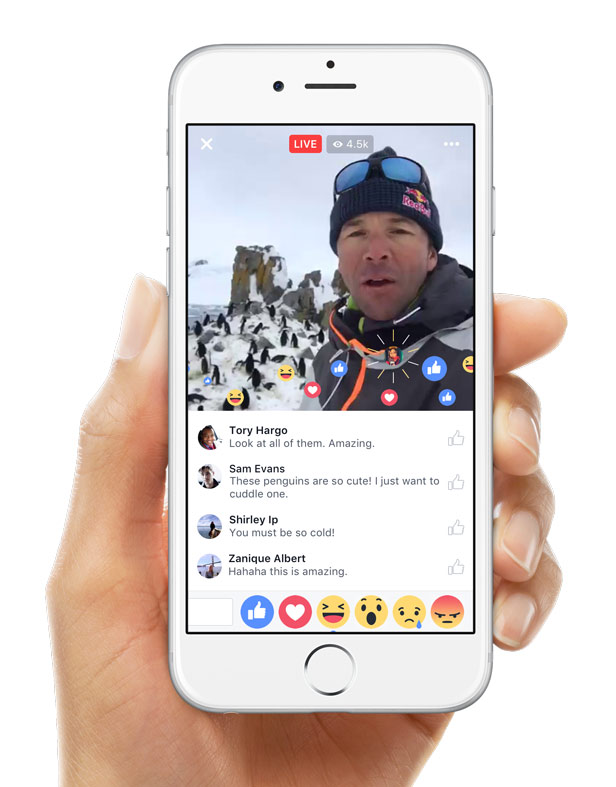 Most services also allow you to react to live videos. For example, while using Facebook Live, you can tap various reaction emoticons as seen in the image above. This will cause smaller versions of the emoticons to float across the bottom of the video, giving both you and the recorder a sense of the audience's reaction. Similarly, Periscope features a heart button you can press.

How do I stream my own live video?
To stream your own live video, you'll need a device that has a camera and an Internet connection, like a smartphone or laptop. You'll also need to select a website to use and sign up for an account there. Below is a list of resources on how to stream live video for several popular apps and sites.
Continue
/en/thenow/what-is-360-video/content/