Lesson 7: Exploring Pinterest
/en/pinterest/managing-pins-and-boards/content/
Exploring Pinterest
Even if you're not planning to create many boards of your own, it's fun to explore the things people share on Pinterest. There are many ways to discover the newest pins and boards.
Searching Pinterest
If you're looking for something specific, you can search for it. Just type what you're looking for in the search box and press Enter.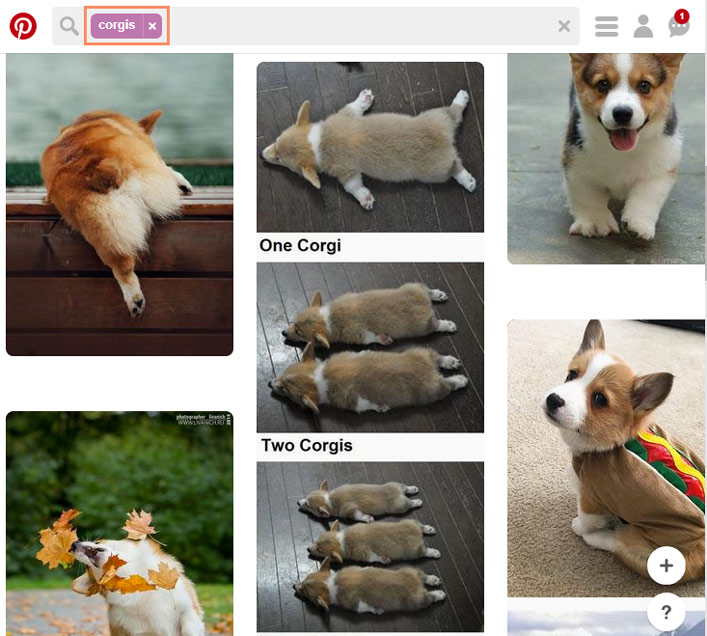 Browsing Pinterest
You can also browse recent pins by category. To do this, click the menu button to the right of the search box, then select a category. Popular pins that fall under that category will appear.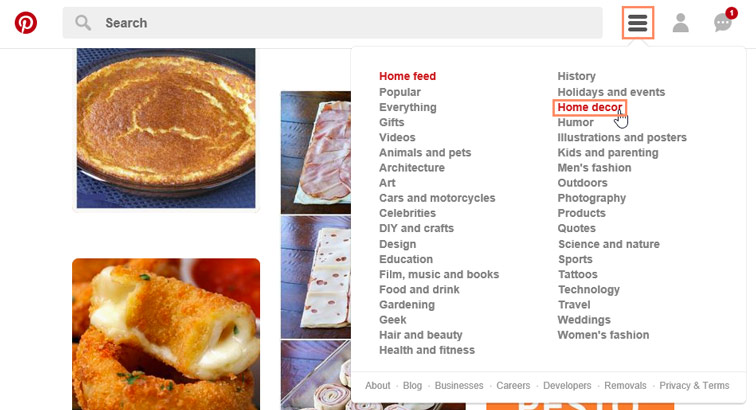 Following people on Pinterest
Whenever you see a pin you like, you can choose to follow the user who added it. Whenever that user adds a new pin, it will appear in the feed on your homepage. To do this, select the user and click Follow All. You can also choose to follow individual boards if you don't want to see all of a user's pins.
Continue
/en/pinterest/liking-commenting-and-sharing/content/