Lesson 11: The 5 Best Websites for Free E-Books
/en/online-money-tips/download-free-ebooks-from-your-local-library/content/
The 5 best websites for free e-books
When e-readers first started to become popular, a lot of us imagined that e-books would be cheaper than regular books. After all, publishers don't have to pay for all of that ink and paper and binding to publish an e-book! Unfortunately, many e-books are just as expensive as their paper counterparts. But if you don't have a big e-book budget, don't despair—there are plenty of e-books online you can download for free! You can borrow e-books from your local library, as we explained here, or you can visit the sites in the list below and download e-books to keep.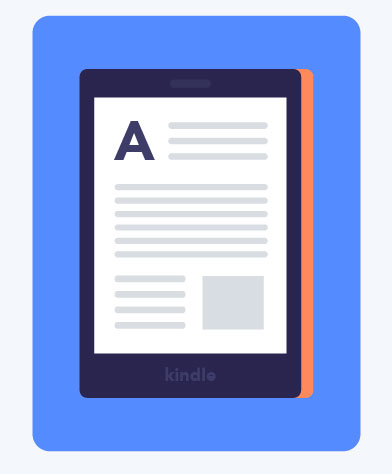 Project Gutenberg
Project Gutenberg is usually our first stop when looking for any older book. It specializes in books with copyrights that have expired. Some of the books are also available in multiple languages, so it's worth checking out even if English isn't your first language. If you just want to browse, click the Book Search link and decide what kind of book you're in the mood for.
It also created the Project Gutenberg Self-Publishing Press, where current authors can post their work. You won't usually find famous authors there, but you might find some good books by new authors.
Many Books
Many Books also offers mostly older books. This site is a little more user-friendly than Gutenberg because it uses more detailed categories. Many Books also lets you select a language and see all of the books available in that language. This site has an incredible selection of older science fiction and mysteries. It also has a Creative Commons section, which has free books by current authors.
Pixel of Ink
Maybe by now you're thinking, what if I just don't want to read old books? Never fear; some websites offer books that aren't ancient! Pixel of Ink is one we use. This site basically tracks the list of free Kindle books Amazon offers and posts when new ones are added. In addition to tracking free books, it tracks paid books that have become less expensive. We haven't found similar sites for iBooks, Nook, or Kobo books, so try this next website to get new books for these readers.
Smashwords
Smashwords is similar to Gutenberg's self-publishing site, but it's been around for longer and has more books available. To download full books, you'll first need to create a free account. All of the books are recent but not all are free, so check the price before downloading.
OverDrive

Overdrive has free e-books and audiobooks from public libraries and school libraries. All you need is a library card or a student ID. Depending on the device you frequently use to read, they include guides to help you.
Continue
/en/online-money-tips/the-3-best-websites-to-download-free-music-legally/content/