Lesson 2: Financial Problem Solving Strategies
/en/moneybasics/why-financial-literacy/content/
Financial problem-solving strategies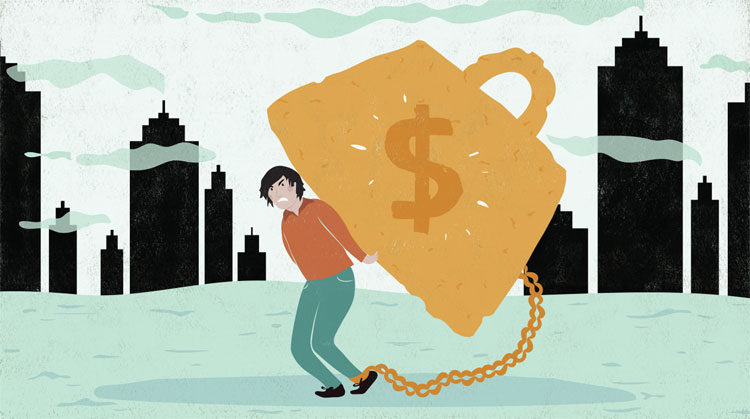 Have you ever experienced a financial problem? Do you feel like finances are holding you back from reaching your goals? This lesson will give a brief overview of the general problem-solving process and how to apply it to the most common financial problems.
The problem-solving process
First, let's take a look at a general problem-solving process that you can apply to any situation, not just a financial one.
Identify the problem. The first step in solving a problem is to identify it. What exactly do you need to overcome?
Make a plan. What are the steps you need to take in order to overcome the problem?
Implement the plan. This step actually puts the plan you created in place. While it sounds fairly straightforward, this is usually the most difficult step.
Evaluate the plan. Although this is listed last, this step might actually occur simultaneously with implementing the plan. Things happen and circumstances change, so you may need to re-evaluate your plan as it is happening.
Identifying the problem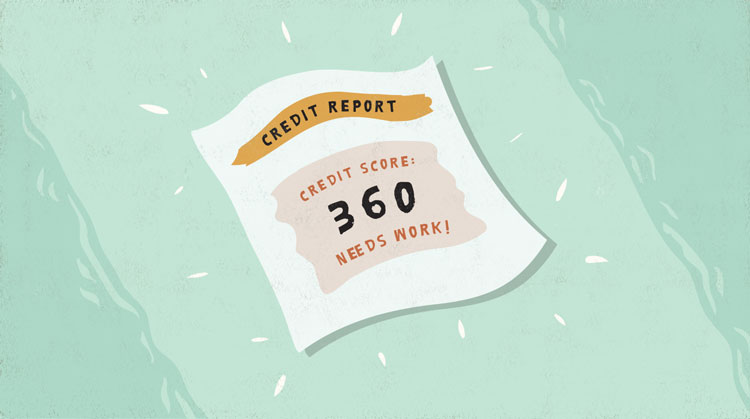 The first step in the problem-solving process is to get to the root of the problem and understand what you need to overcome. Here is a list of the most common financial problems people may face:
Lack of income/job loss
Unexpected expenses
Too much debt
Need for financial independence
Overspending or lack of budget
Bad credit
Lack of savings
When thinking about these common problems, each one falls into one of three areas: You need more money, you need to reduce your debt, or you need to change how you spend.
Making a plan
After identifying the problem you need to overcome, it's time to make a plan. Not sure where to start? No worries! We have you covered with some tips and places to begin.
Problem 1: You need more money. Whether you've lost your job, met an unexpected expense, or are working on becoming more financially independent, a form of income is necessary.
If you are a looking for additional work or maybe just a better-paying job, take some time to update your resume and cover letter. Make sure they are neat, up to date with your most current information, and free of spelling and grammar errors.
Be wary of any advertisements or jobs that offer fast, easy money. A lot of quick-cash methods come with unintended consequences. More often than not, if something sounds too good to be true, it probably is.
Problem 2: You need to reduce your debt. With high interest rates or the need to live paycheck to paycheck, high debt can be debilitating. Sometimes it feels like climbing a neverending mountain with an invisible peak. However, by prioritizing and negotiating your debt, you can make it more manageable.
Try listing all of your debt and the interest rates associated with each. Focus on paying off the ones with the highest interest rates first. If you're having trouble making payments, call the loan company and see if it can offer any solutions for you. The company may be able to lower your interest rate or offer a temporary forbearance to help you get back on your feet. If you need more help tackling your debt, you may want to contact a professional debt counselor like Consolidated Credit.
Problem 3: You need to change how you spend. Going from financial problems to a healthy financial status often requires organization and a shift in thinking. Avoiding overspending, building your savings, and gaining financial independence can often be accomplished with good spending habits.
The first thing you may want to try is creating a budget. There are many templates and resources available to help you create one. Sticking to one can be challenging, but simply having a budget laid out can help you see where you need to start spending less.
In addition to your budget, create a savings plan. Start out small. Even stowing away an extra dollar or two here and there can make a big difference. Also, try placing your savings in a place you cannot easily access. For example, create a savings account at a bank you don't usually use. The more difficult it is to access your money, the less likely you are to spend it.
Implementing the plan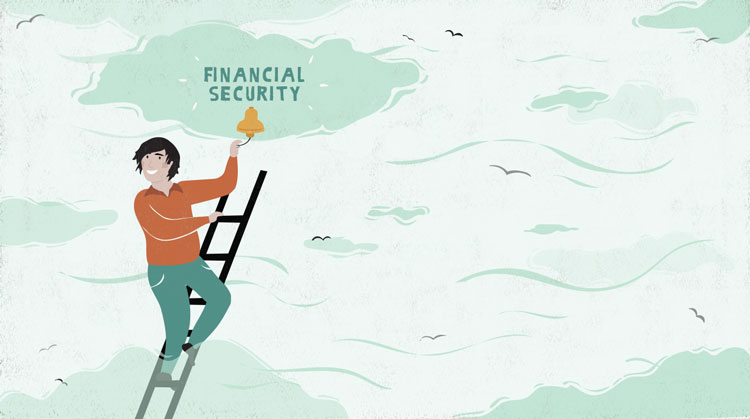 Although the explanation of this part is the simplest, this is often the most difficult part to actually execute. It requires self-discipline and perseverance. The most important part of this step is to know that if your plan doesn't work or if you have a difficult time sticking to it, all is not lost. If it happens, move on to the next step, evaluate your plan, then repeat the process.
Overcoming financial obstacles can require changing your lifestyle, and this does not happen overnight. However, just having a plan itself can help to give you confidence and reassurance that you can eventually overcome whatever is in your way.
Evaluating your plan
As you implement your plan, you'll need to continually evaluate it. Maybe something happens and your original plan needs to change. Perhaps you've learned more along the way and realize that your original plan was incomplete. Or maybe your first plan went as planned and was a success. No matter the circumstances, it is always a good idea to look back and re-evaluate. Try answering these questions:
Was your problem solved? Did a new problem arise?
What went right?
What went wrong?
What circumstances changed?
Was there anything you didn't account for?
What was easy about implementing your plan?
What was difficult about implementing your plan?
Conclusion
Financial obstacles can often seem debilitating and impossible to overcome. They often create a significant source of financial anxiety. We hope this lesson will help give you the confidence to take on your problem one step at a time so you can conquer your anxiety and move forward.

Continue
/en/moneybasics/assessing-how-you-manage-money/content/