Lesson 7: Getting a Job with a Criminal Record
/en/jobapplications/getting-a-job-with-tattoos/content/
Getting a job with a criminal record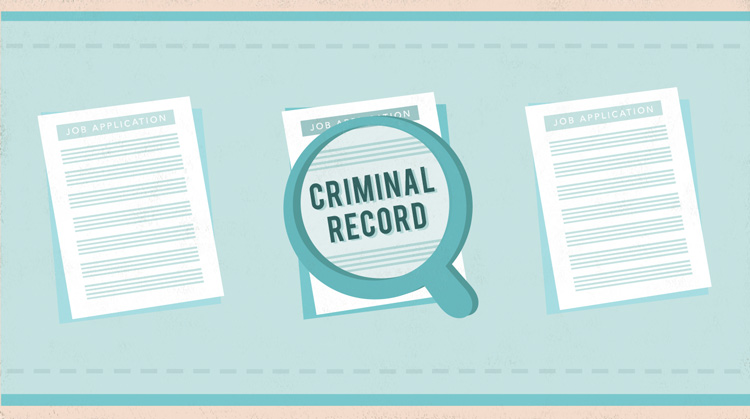 Applying and interviewing for jobs when you have a criminal record can be a frustrating experience. Whether you're having trouble landing an interview or are simply not receiving job offers, you can easily lose hope. But it's important to realize that rejection and not hearing back from employers are a part of any job search. It's important to stick with it; something positive will come out of it eventually. In this lesson, we'll go over ways you can improve your chances of getting a job.
Resumes and cover letters
Before applying for a job, you'll need to create a resume and cover letter. Employers often use these to decide whether they want to take a closer look at your application and move forward with the next steps. When you have a criminal record, how you craft them becomes even more critical.
Read through the infographic below to learn some of the most effective ways to structure your resume.

Cover letters can be a bit trickier than resumes. Generally, it's a good idea to wait until you're face to face with an employer to discuss your criminal record. However, if you haven't had luck being called for an interview, a cover letter can sometimes be a good place to talk about your charges. It can give the employer a better idea of your story, and they may be more inclined to invite you to interview.
If you choose to disclose your criminal record in a cover letter, you'll want to make sure you identify your charges as well as any positive changes or activities you've engaged in since the charges.
Background checks
One important thing to consider before filling out an application is what will and won't appear on your background check. These are run by most employers to verify your education and employment history, as well as to see if you have a criminal record.
Watch the video below to learn more about background checks, what shows up on them, and how they may affect your job search.
Applying for jobs
Once you feel good about your resume and cover letter, you're ready to start applying for some jobs! The method you use may vary depending on the type of company you're interested in. Regardless of how you apply, it's vital that you tell the truth about your criminal record.
Watch the video below to become familiar with some useful strategies for making the best of the application process.
Interviewing
Job interviews make a lot of people nervous, and having a criminal record can heighten these feelings. Luckily, there are several ways you can prepare yourself for success before going into an interview.
Watch the video below to learn how to develop your own elevator speech and make the most out of your interview.
Although it may seem tough at times, we encourage you to keep sending out applications and going on interviews. With commitment, hard work, and the tips from this lesson, we hope you'll find a job you love.