Lesson 5: To Accept or Not Accept?
/en/interviewingskills/how-to-stand-out/content/
To accept or not accept?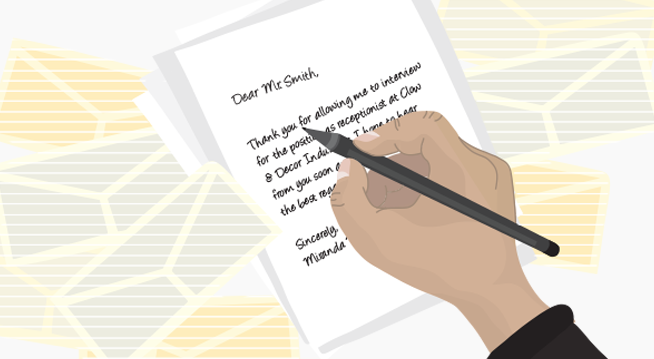 Congratulations, you've received a job offer! So, what are the next steps? Let's talk about evaluating the offer, as well as how to gracefully accept or decline it.
Evaluating the job offer
If you get a job offer, how should you respond? You may want to accept the job immediately if you feel that the employer is offering you a fair wage. You also may want to take some time and think it over, especially if you have other opportunities to consider. Either way, express your enthusiasm and ask to take some time to think about it.
One way to know if an offer is fair is to compare the salary/benefits to the regional average and reflect on your personal and financial considerations.
Comparing the salary/benefits
Consider your location—both city and state—and determine the salary someone in your field/position typically earns.
Factor in your education, experience, and skill level.
Determine whether the offer includes benefits such as medical insurance, life and disability insurance, sick/vacation/personal days, and an employee retirement program.
Use Salary.com's Salary Wizard to find out how your offer stacks up against the average. Answer a few questions to get a free report that graphs your salary compared with the regional average.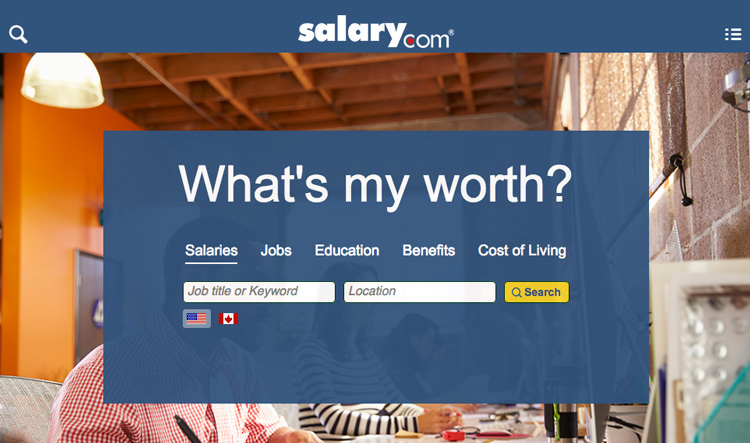 Financial considerations

Before accepting the offer, here are some of the financial considerations you should reflect on:
What are my—and my family's—living costs?
How many hours will I work each week?
How much time and money will I spend getting to work (gas and other commuting costs)?
If I'm asked to relocate, what are the costs of moving and living in another city?
How much will I pay for childcare?
Personal factors
Don't forget to weigh the personal side of things, too. Ask yourself questions like:
Do I expect to be successful and happy in this role and within this industry?
Do I anticipate enjoying the culture of the organization?
Does this job fit in with my professional goals?
Will I be able to balance the requirements of this job with my family obligations?
Accepting or declining the offer
After you have thoroughly evaluated the offer, it's time to either take the job or turn it down. Both should be done politely and in writing, typically via email. If you accept the offer, you may also have the opportunity to speak with the employer over the phone.
To accept the offer...
Make sure to get all of the agreed-upon terms in writing before you formally accept.
The employer will likely ask you to sign a contract that lists the job duties, salary, benefits, and any other conditions. By signing, you are agreeing to the terms and are expected to honor your commitment.
Write a letter of acceptance—like the sample below—that restates the terms of your agreement in your own words and indicates your pleasure in joining the company. This can prevent misunderstandings between you and the employer.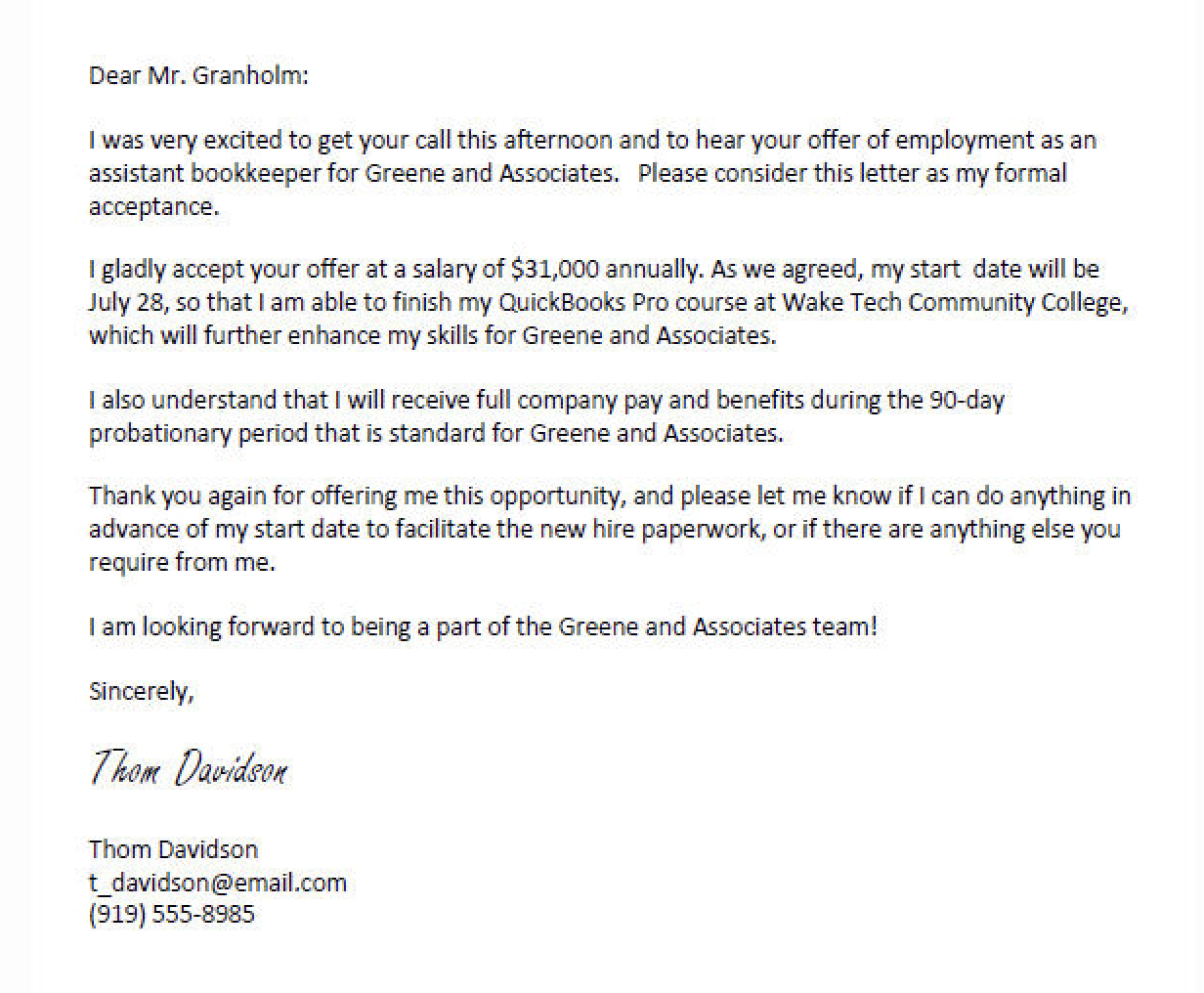 To decline an offer...
Follow up with a reply email—like the sample seen below—that thanks the interviewer for the offer and briefly explains why you have decided to decline. Remember to keep the tone of your correspondence professional and courteous.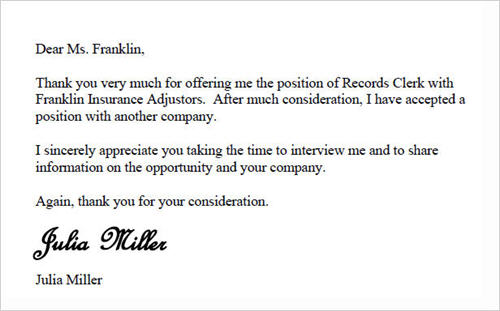 If you want to learn more about succeeding in every step of the interview process, check out Career Tutorials for step-by-step information on topics like resumes, cover letters, salaries, and more.
Continue
/en/interviewingskills/what-employers-cant-ask/content/