Lesson 7: Installing and Updating Browser Plug-ins
/en/internet-tips/choosing-a-web-browser/content/
Installing and updating browser plug-ins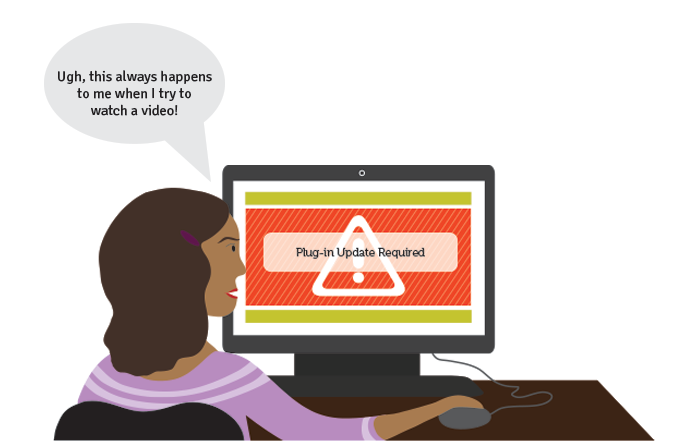 What is a plug-in?
Plug-ins are small applications that allow you to view certain types of content within your web browser. Common plug-ins include Adobe Reader, which lets you view PDF files in your browser; and Microsoft Silverlight, which is often required for video sites like Netflix.

You might also be familiar with some older plug-ins, such as Adobe Flash Player, Java, and QuickTime, although these aren't too common anymore.
Note: If you're using a mobile device instead of a laptop or desktop, you won't need to worry about updating your plug-ins manually.
Keeping your plug-ins up to date
Plug-ins are updated for various reasons, including new features and security fixes. Because of this, most websites expect you to have the latest version of common plug-ins. If you're not running the most recent version, you might see an error message instead of your content.
It's worth pointing out that some web browsers will update all of your plug-ins automatically. If you're using a browser like Internet Explorer, you may need to update your plug-ins from time to time.
Microsoft will no longer support Internet Explorer 11 on August 17, 2021. To download Microsoft Edge to use as your web browser, click here.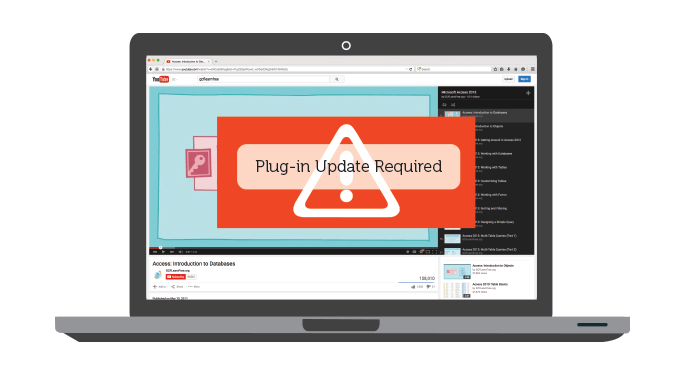 How to install or update a plug-in:
In this example, we'll update Adobe Flash Player, but you can follow these instructions to install or update just about any plug-in.
Adobe no longer supports Adobe Flash Player as of December 31, 2020. We recommend that you uninstall it. 

If you see a message like the one below, you'll need to download the most recent version of the plug-in.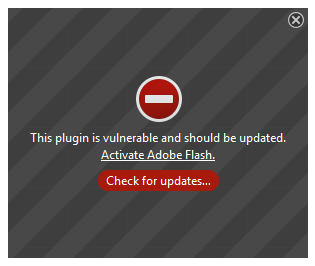 However, we don't recommend updating the plug-in directly from this warning message—some misleading advertisements are cleverly disguised as warning messages, but they won't actually take you to an update page. This is why it's best to download the update directly from the plug-in's website.
To do this, go to a search engine like Google, then search for update or install [your plug-in name here]. In this example, we'll search for update adobe flash player. In most cases, you'll find the correct page at the very top of the search results.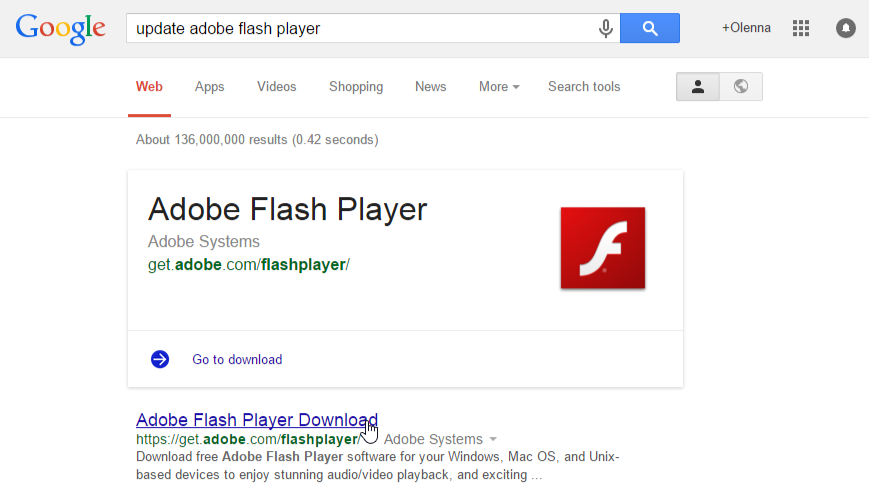 Locate and select the Download or Install button. Some plug-ins may also try to install additional software, so be sure to deselect any offers like this.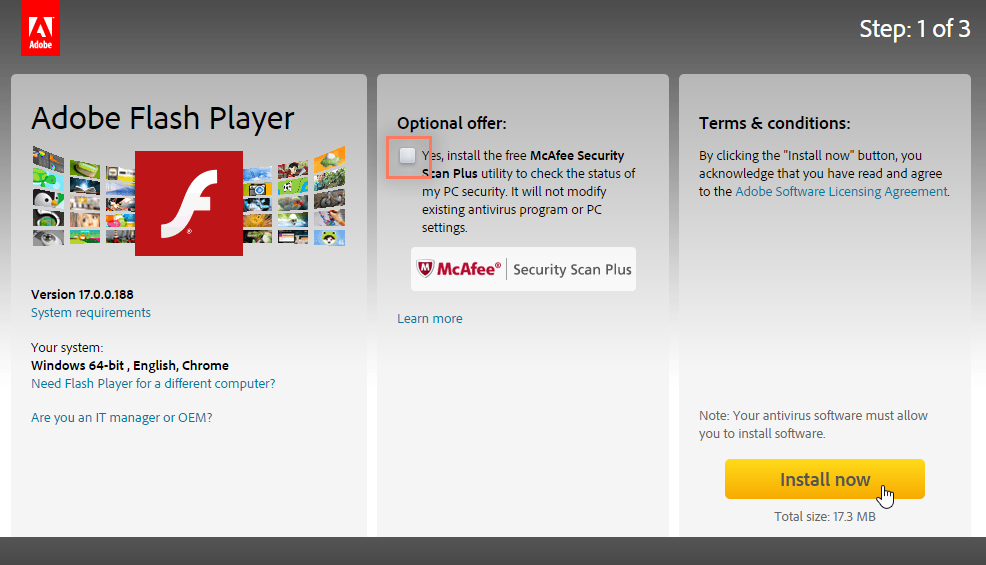 Locate and double-click the installation file (it will usually be in your Downloads folder). Note that you'll need to close your web browser before you can install a plug-in.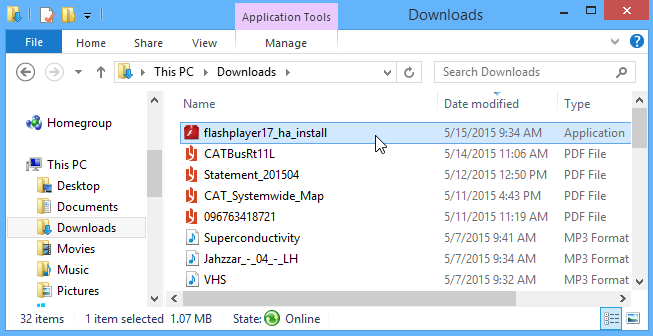 Follow the instructions that appear. The plug-in will be updated to the most recent version.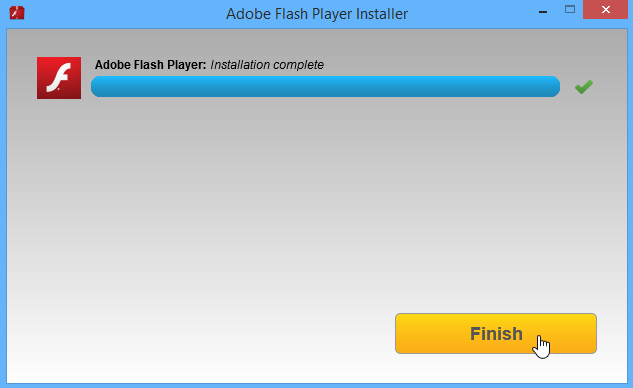 In many cases, your browser will open automatically to a new page, confirming the installation. This means the plug-in is ready to use whenever you need it.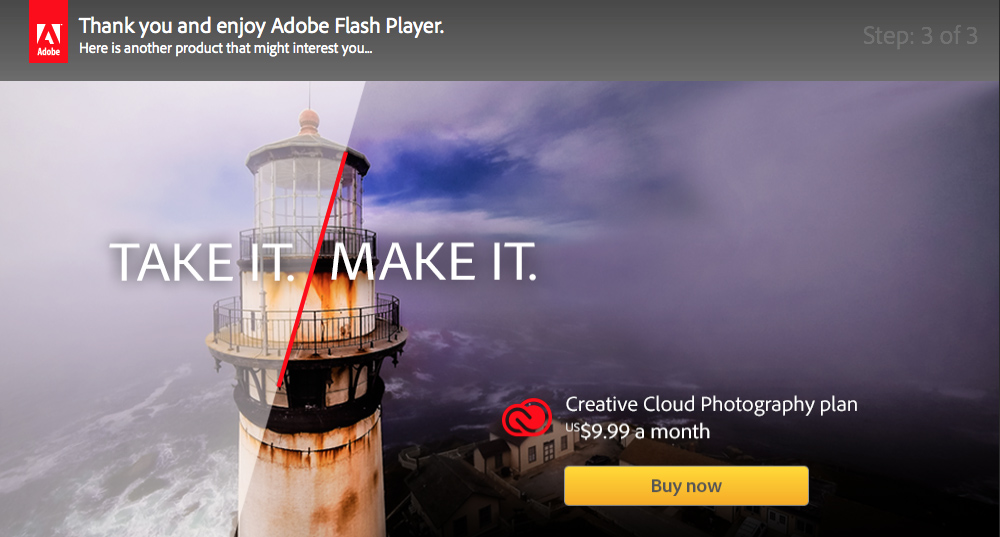 That's it!
As you can see, keeping your plug-ins up to date is fairly simple, and it will help you avoid a lot of headaches as you browse different types of content on the Web.
Continue
/en/internet-tips/customizing-your-web-browser/content/