Lesson 3: Our Partners

On December 4, 2018, it was announced that the Goodwill Community Foundation (GCF) had entered into a partnership with Google through its Digital Garage learning platform. The training expands upon the company's Grow with Google initiative, which aims to provide people with the skills and confidence they need to grow in their careers or businesses.
Through the partnership, GCF's online education platform, GCFLearnFree, will provide Business Communication tutorials to help an estimated 1 million Europeans find a job or grow their business by 2020. Specifically, videos and lessons from GCFLearnFree include business writing essentials, from writing a business report and effective business emails to writing clear business memos and formatting business documents.
Through Grow with Google, free training courses are offered to help individuals  gain the right skills to find a job, advance their careers, and grow their businesses. All courses are offered through the Google Digital Garage learning platform. Additional partners in the program include FutureLearn, The Open University, and OpenClassrooms.
Learn with Facebook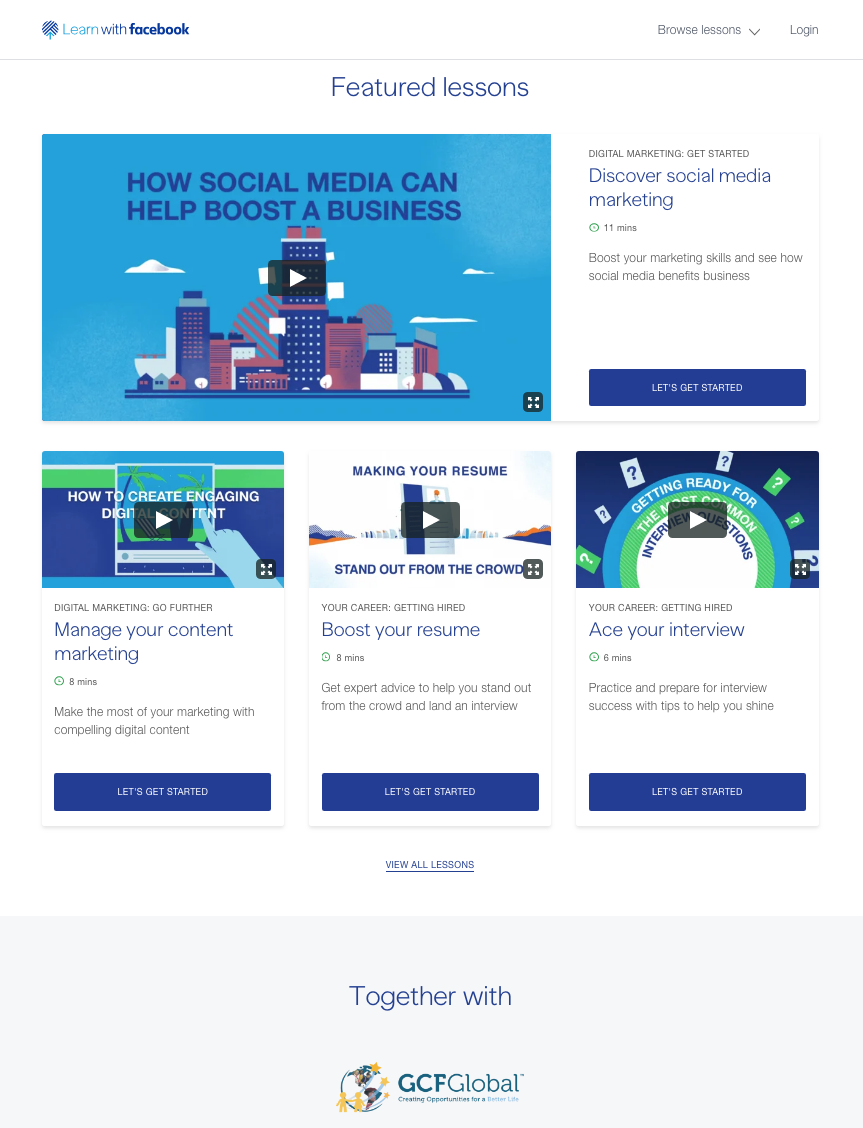 On November 13, 2018, it was announced that the Goodwill Community Foundation (GCF) had entered into a partnership with Facebook through the company's new Learn with Facebook initiative. The goal is to train 1 million individuals and small businesses by 2020, equip them with the digital skills they need to compete in the modern workplace, and help them access new career opportunities.
 To make the initiative's courses as accessible as possible, Facebook will utilize GCF's online education platform, GCFLearnFree, to scale its training across the United States. The two organizations will work closely to curate training resources for people of all backgrounds and education levels to break into the digital economy.
 Specifically, GCFLearnFree will serve as a thought partner in the delivery and content development for the new Learn with Facebook platform. Typical courses could include tutorials on preparing for a job interview, improving communication skills, or managing content marketing, all using a mix of case studies, insider tips, and resources from industry experts.
YouTube Learning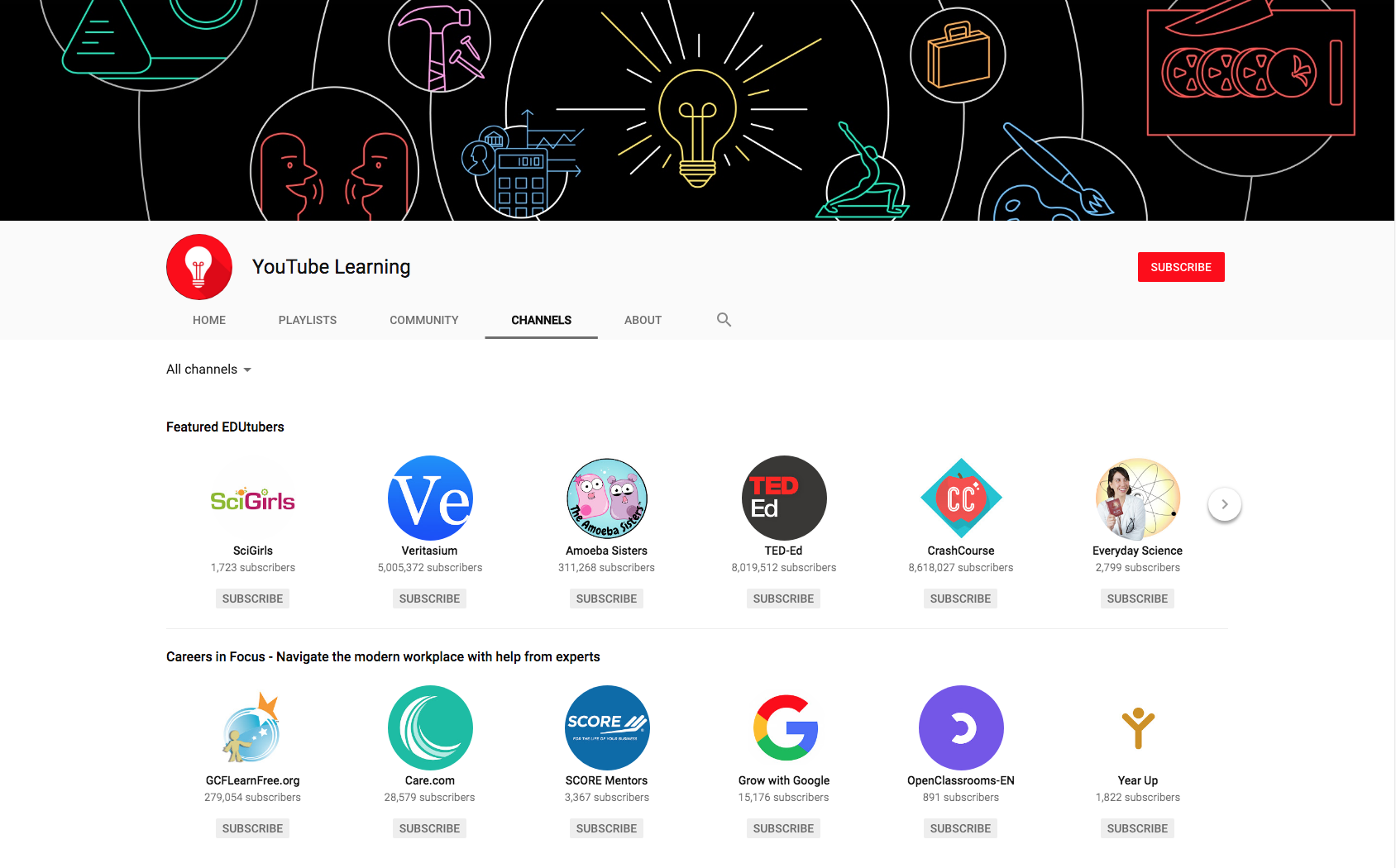 On October 22, 2018, it was announced that the Goodwill Community Foundation (GCF) had entered into a partnership with YouTube through YouTube Learning, the company's new initiative to support both EduTubers who use YouTube to share their knowledge and the millions of users who use YouTube to learn. 

YouTube approached GCFLearnFree to discuss a partnership that focused on curating and creating high-quality video content focused on career readiness. GCFLearnFree was identified as an expert in providing workplace soft skills, and YouTube specifically expressed interest in GCF's expertise around career planning, job search, communication skills, problem solving, critical thinking, and creativity. Through this partnership, GCFLearnFree also received guidance and feedback in curating and creating playlists, as well as in refining and redesigning the GCFLearnFree.org YouTube Channel. 

YouTube Learning provides grants and promotion to support education-focused creator content, expert organizations, and learners. With a focus on making quality learning content easier to find on YouTube, a new channel called Learning was also launched. This channel showcases EduTubers and other education channels YouTube is promoting and supporting.