Lesson 1: Getting Started with Indeed
Getting started with Indeed
Indeed is a free job search engine that lets you search and apply for job openings, post your resume online, read company reviews, and more. Although you don't need to create a profile to search and apply to some jobs, having a profile will help you get more out of Indeed.

Watch the video below to see what Indeed has to offer.

Creating an account
Select Sign In.

Scroll down, and click Create an account at the bottom.

You can register using your email address, Apple ID, or your Google or Facebook account. Keep in mind that Indeed may send you a confirmation email to verify your account.

Decide if you'd rather upload an existing one or build a new resume within Indeed.


Fill out the next few pages with your personal info, job search preferences, and work experience, if necessary. 
Finding jobs
Once you've created your account, click Find jobs in the top-left to begin your job search. Click the first box, and type a job title or keyword. In the second box, enter the city or ZIP code where you want to work. You can also enter "remote" if you'd rather work from anywhere via your computer.


Click the Find jobs button to see a list of job openings. If you see something interesting, click it to learn more.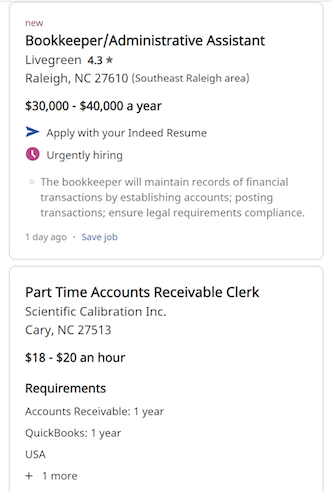 If an opening says Apply with your Indeed Resume, you can apply to that job from within Indeed, using the resume saved in your profile. Keep in mind that some jobs don't use this feature, and will require you to apply on their company website.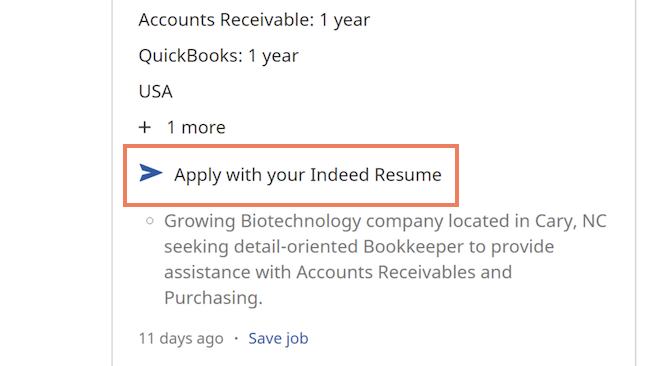 Additional features
Indeed has a few more features beyond the job search. At the top-left of the browser window, click Company reviews to see how current and former employees feel about working for various companies. You can also select Find salaries to learn the average salaries of different jobs. You can search by job title, location, or even within a certain company. 

At the top-right of the browser window, click the Message icon to see if anyone has reached out to you. You can also select the Notifications icon to see any recent activity with your profile or job applications.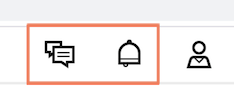 Changing settings and preferences
Click the Profile icon on the right to go deeper into your profile settings. You can adjust your Email or Search preferences, or you can select Account to change your password, add a phone number, or even delete your Indeed profile.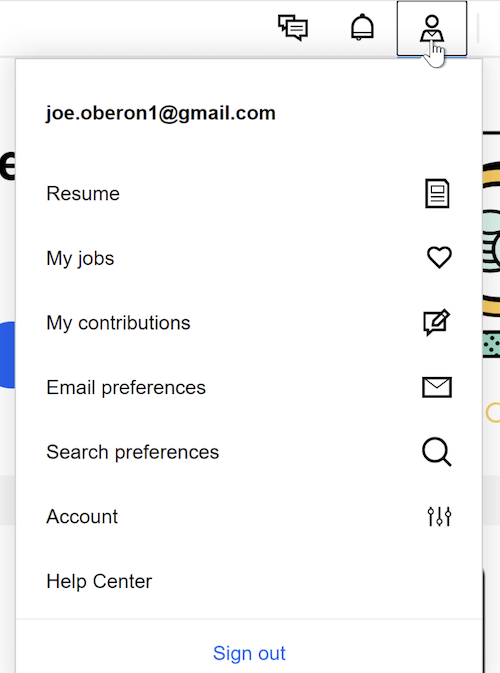 To access your personal info, click Resume at the top of the Profile menu, then click About me at the top of your resume.  From here, you can update your street address or change your location. You can also tell employers that you're available to start work immediately, or change your job search preferences.

The mobile app
The Indeed mobile app is similar to the web browser version, but it may look a little different depending on what device you use. For instance, some devices may have a menu button in the top-right corner, while others may not.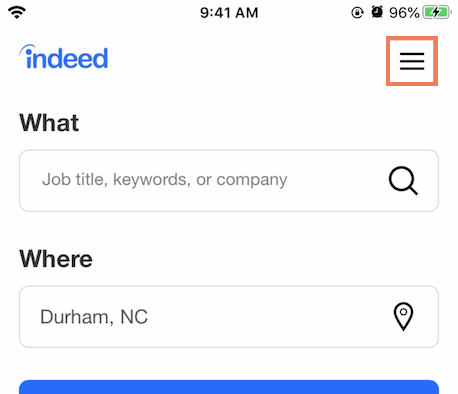 If you want to learn more about Indeed, we have lessons and videos that cover a variety of features. Whether you're searching for jobs, creating a resume, or reading company reviews, we can help you get more comfortable with Indeed. 
Continue
/en/indeed/creating-your-indeed-resume/content/