Lesson 6: Printing Photos
/en/imageediting101/sharing-photos-online/content/
Introduction
There may be times when you want to print physical copies of your digital photos. In this lesson, we'll talk about some of the most popular printing services, along with some tips on preparing your images for printing.
Photo-printing options
There are several things you'll need to decide whenever you print your photos. For example, do you want them printed on glossy or matte (nonglossy) paper? What size should the prints be? For example, you might choose a small, inexpensive size, such as 4" × 6" (also known as 10 × 15 cm). This size is usually the least expensive option, so it's a good choice if you're printing a lot of photos. In the image below, you can see a group of 4" × 6" prints: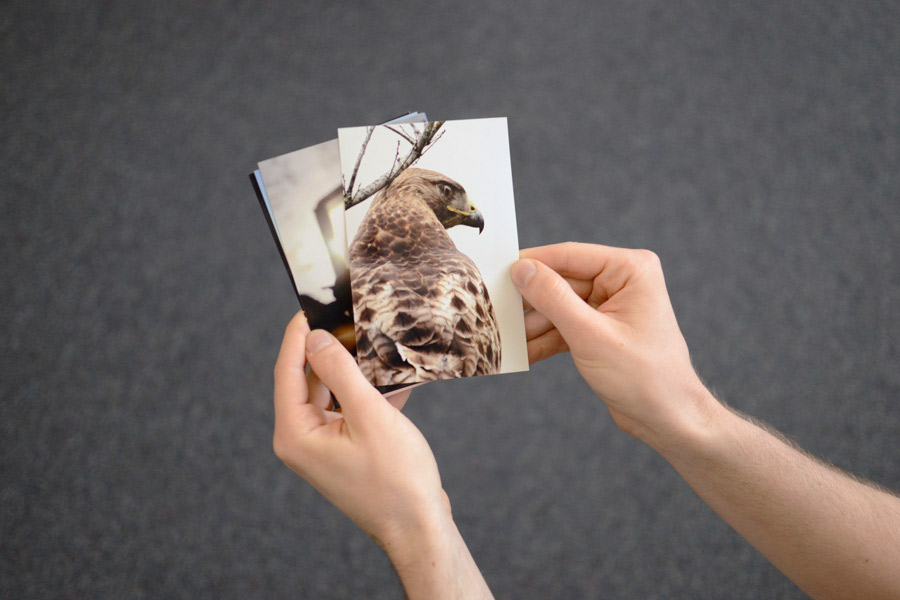 You can also have your photos printed at a larger size, such as 8" × 10" (also known as 20 × 25 cm). Keep in mind, however, that larger sizes are generally more expensive. Below is an example of an 8" × 10" print: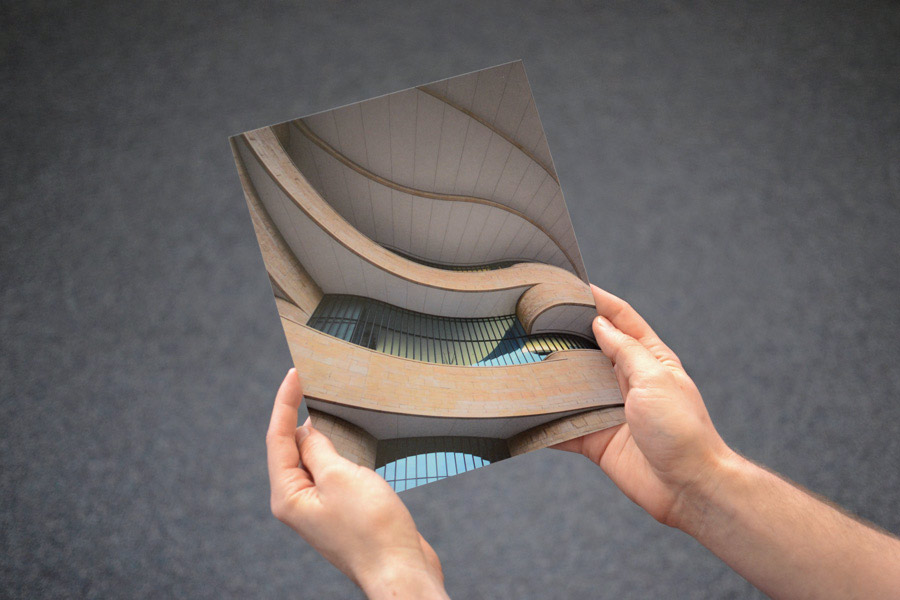 You'll also need to decide how you'll print your photos. We'll talk about some of the most popular options for photo printing below, including in-store printing, online printing, and printing at home.
Printing at the store
There are many stores that offer photo-printing services, including drug stores such as Walgreens and CVS, as well as large retailers like Walmart and Target. You can either bring in your camera's memory card or a flash drive containing the images, or you can upload the photos from your home computer.
Once they're printed, you'll be able to pick them up from the store. In many cases, the printing process will be very quick—often less than an hour. Most stores also offer other custom photo products, such as photo books and greeting cards.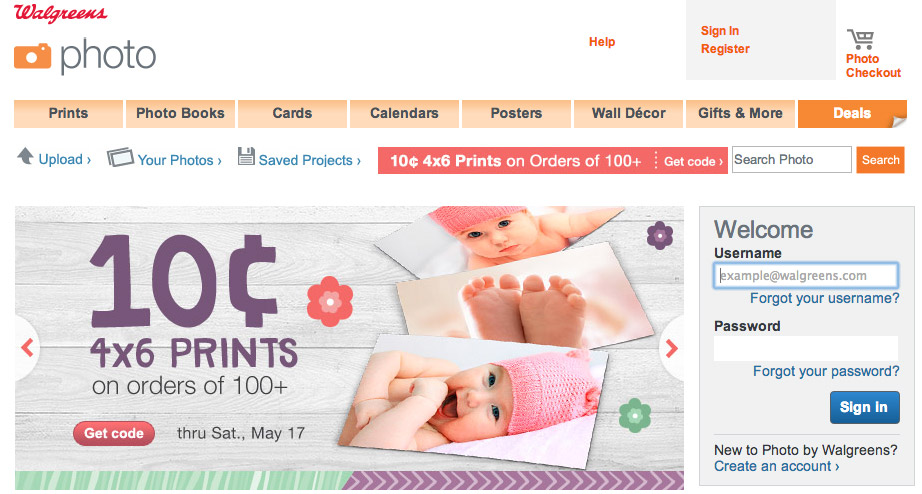 Online photo printing
There are many online photo-printing services—such as Mpix, Shutterfly, and Snapfish—that allow you to upload photos from your computer. The photos are then printed and shipped directly to you (or to anyone else you'd like to share them with). Almost all online services offer other photo products as well, such as photo books and calendars.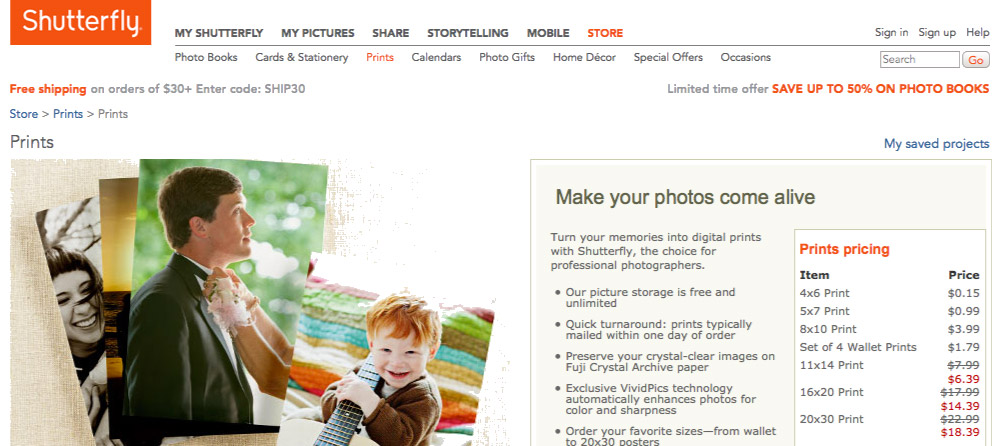 Printing at home
You can use your own printer to print photos. While printing at home may be more convenient, it also has several disadvantages. For example, printing photos uses a lot of ink, and you'll also need to buy photo paper for better results. Even then, your photos may not look as good as professional prints. If you want high-quality prints at home, you can purchase a photo printer. However, photo printers can be very expensive, so you may not save any money over other printing services by choosing this option.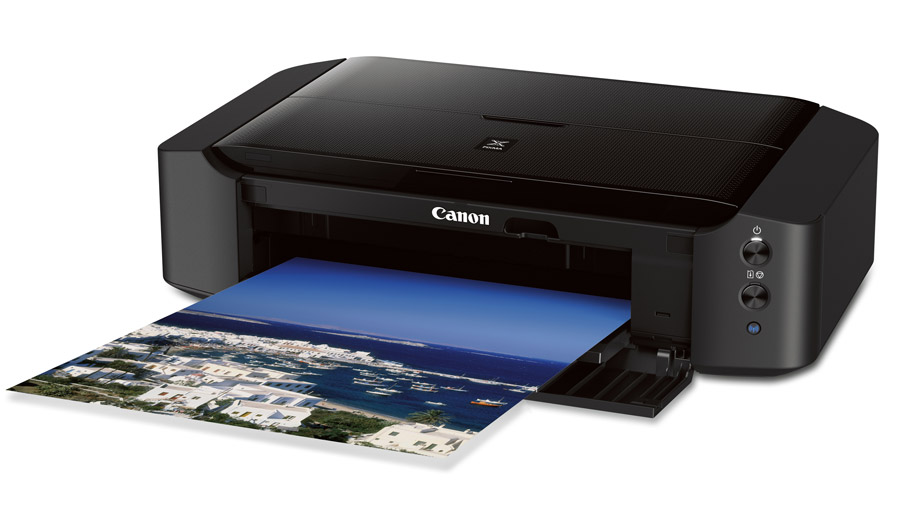 Photo-printing tips
To ensure your prints look as good as possible, you may want to take a moment to make a few final adjustments to your photos. Below are some tips you can use to get better results.
Use JPEG images
As we mentioned in the first lesson of this tutorial, the JPEG format is commonly used for photographs. Many photo-printing services will require your images to be JPEGs. If your images aren't already using this format, you will likely need to save new JPEG versions before printing. We recommend using the highest-quality setting when saving a JPEG for printing.
Use high-resolution images
As discussed earlier in this tutorial, the higher the resolution, the more detail an image will have. This is especially important when printing because the resolution of a printed image is much higher than the resolution of your computer screen. So even though an image might look perfectly clear on your computer, it may not look good when printed. Most photo-printing services suggest that your images have resolution of at least 300DPI (dots per inch). If your photo has a lower resolution, it may look blocky, or pixelated, when printed.
Most modern digital cameras take large, high-resolution images that will meet this requirement. However, you should not expect an image you've downloaded from the web (or any image that's been previously resized) to have a high resolution. If you've already saved a smaller version of a photo to share on the web, you'll want to use the original, full-resolution version of the image for printing.
Many photo-printing services will warn you if an image doesn't meet the recommended resolution for the selected print size.
Adjust cropping if necessary
If your photo has a different aspect ratio from the print size you've selected, your images will be automatically cropped to fit the print size, which can lead to unexpected results. For example, if you request a 4" × 6" print of a square image, important parts of the image may be cropped out. In the example below, you can see that one person's head has been completely cropped out of the image: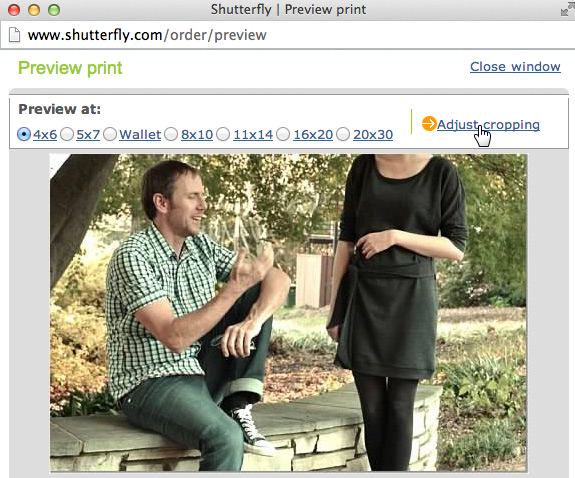 Fortunately, almost every service will allow you to preview and adjust the crop before ordering your prints.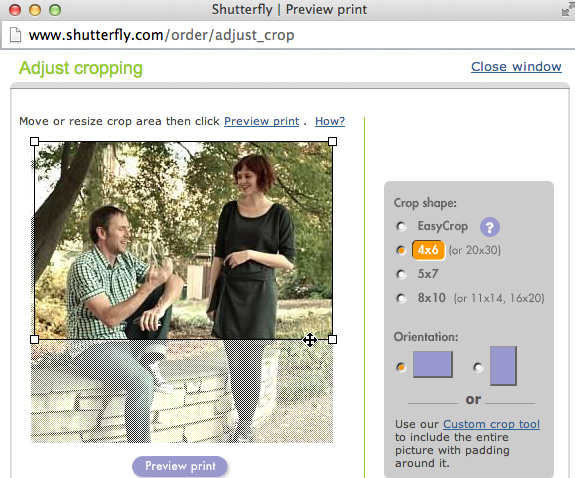 Advanced printing tips
If you're looking for even better results, here are some other tips you may want to consider:
Print a test copy: It's important to realize that a printed photo may look a bit different than it did on your computer screen. If you're ordering several prints of the same photo or a large, expensive print, you may want to print a test copy of your image first. An inexpensive 4" × 6" print will let you see whether the photo looks the way you want, and you can then make adjustments before ordering the final prints.
Sharpen: If you want your prints to look extremely crisp and clear, you can apply more sharpening than you normally would. If the images look over-sharpened on your computer, don't worry—they'll lose a little bit of sharpness in the printing process, which means the printed versions will look correct. You can review our lesson on Fixing Common Problems to learn more about sharpening.
Check your printer's settings: If you're printing at home, be sure to check your printer's settings. Many printers have a special photo-printing mode you can use for better results. Some printers also allow you to specify the type of paper you are using (such as glossy or matte), and they will optimize the printing for that type of paper.
It's important to keep in mind that there's no formula for printing a perfect photo. Even small details, like the adjustments you make or the print size you choose, can have a big impact on the final result. But with a little practice and by following the tips above, you'll be able to get consistent, good-looking prints.
Continue
/en/imageediting101/editing-photos-remember-to-keep-your-originals/content/