Lesson 4: Three Things You Might Not Know About Google Maps
/en/google-maps/getting-directions-with-google-maps/content/
Three things you might not know about Google Maps
If you're familiar with Google, you probably know about Google Maps, the popular online mapping service. Google Maps makes it easy to find directions and help you get where you're going, whether you're headed across town or across the country. Just enter an address, and Google Maps will find the most convenient route to your destination. Google Maps also allows you to view a wealth of satellite and aerial photographs, making it easy to explore new places around the world without leaving home.

While many people already know about these basic features, Google Maps also offers a variety of advanced tools and options you may not be aware of. We'd like to share some of our favorites with you.
Choose your ride
Google Maps allows you to search for directions by car in more than 130 countries, but you can also search for directions by bike, public transit, or even by foot, depending on your location. Simply select your desired method of transportation when entering your destination, and Google Maps will customize your route. Whether you're planning a trip to a foreign city without a car or are looking for a new bike path near your neighborhood, Google Maps makes it easy get where you're going, no matter how you're traveling.
Google Street View
In addition to detailed satellite imagery, Google Maps features photographs taken from street level, known as Street View. These panoramic images allow you to see photographs from millions of miles of road in more than 40 countries. The next time you're having trouble figuring out how to make a slight right, try checking out Street View for a visual interpretation of the directions. You can also use Street View to take a virtual road trip and discover beautiful images of memorable places. Simply drag the pegman at the top of the zoom bar onto the map to enter Street View mode.

Custom Google Maps

If you're feeling really creative, Google Maps allows you to join in the fun of amateur cartography. With a Google account, you'll be able to make your own custom map that you can share with friends and family. Custom maps allow you to add place marks and descriptions, embed photos, and include your own directions, which could make planning your next field trip or family reunion that much simpler. Just click My Places, then select Create Map to get started.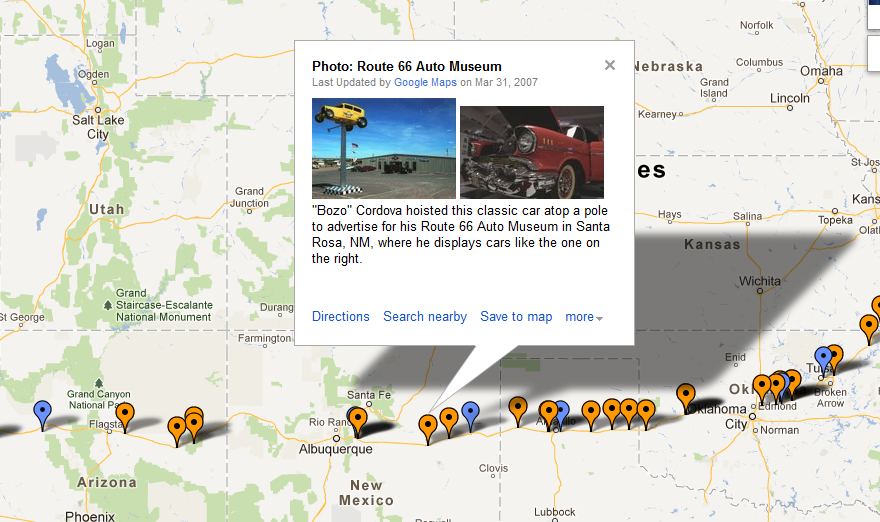 If you enjoy using Google Maps, check out some of these other great features and services: