Lesson 5: Communicating with Students and Parents
/en/google-classroom/grading-and-leaving-feedback/content/
Communicating with students and parents
In addition to assigning and grading work, Google Classroom allows you to communicate with students via email. It's also possible for parents and guardians to receive email summaries to keep them informed of current and upcoming events.
Watch the video below to learn how to communicate with students in Google Classroom.
Emailing your students
Google Classroom makes it easy to email your students, whether it's a message to the entire class or one student in particular. Regardless of who you'd like to email, you'll first need to navigate to the People tab.

You have several options here, depending on the people you're emailing. Let's take a look at a few possible examples:
Emailing a single student: Find the student's name, click the More button, and select Email student.

Emailing multiple students: Check off the names of the students you'd like to email, then click Actions and select Email.

Emailing the entire class: Check the box above the list of students to select all of them. Then click Actions and select Email.
Posting announcements
Instead of sending emails, you can post announcements to the class' Stream. These are simply posts your students will view on the Stream when they sign in to Google Classroom. They can be helpful as reminders, notifications of upcoming events, or anything else you'd like to share with the class as a whole.
To post an announcement, navigate to the Stream tab, then click the field at the top of the stream that reads Share something with your class...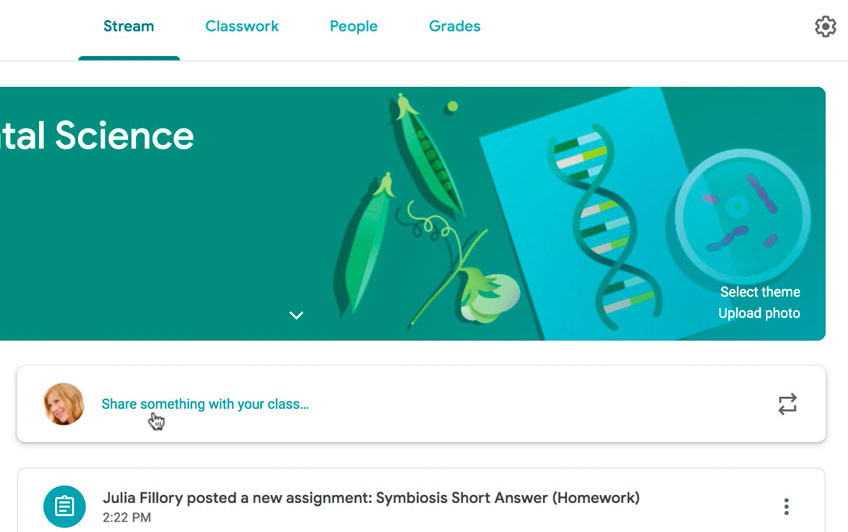 From here, you can type anything you want and include a link or attachment by clicking the Add button. Once you're done, click Post.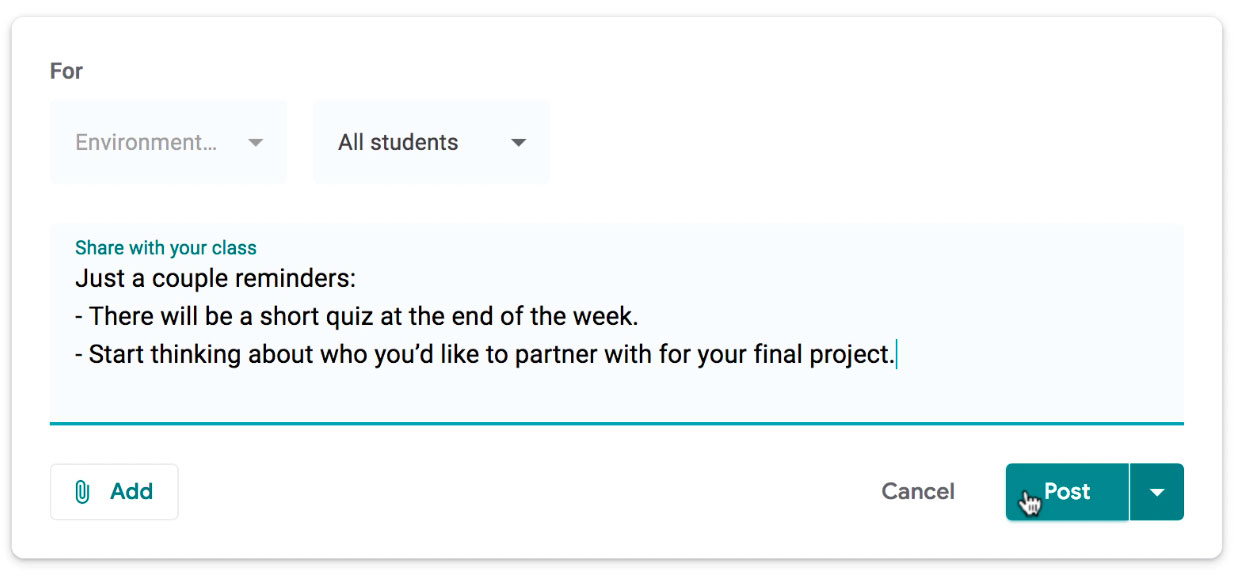 Your message will post to the stream.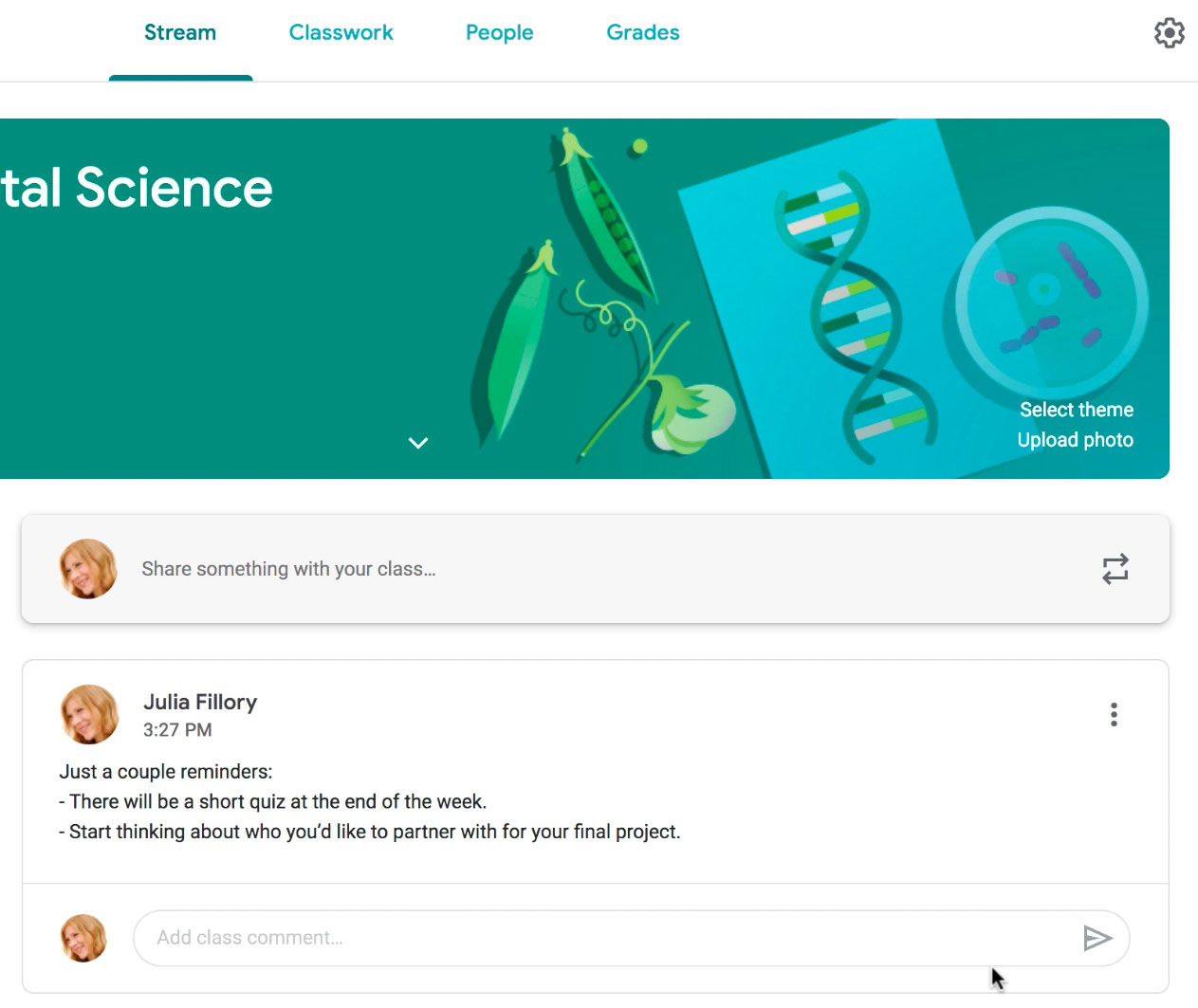 Class summaries for parents
It's also possible for parents and guardians of your students to receive email summaries. These include missing work, upcoming work, and recent class activity. These summaries are generated automatically and cannot be customized with personal messages or additional content. Parents get to choose whether they receive these emails daily or weekly, and they have the option to unsubscribe as well.

Class summaries are only available when your students are using G Suite for Education school accounts. School administrators also must grant teachers access to manage these email summaries.
If your students are using G Suite for Education school accounts and you'd like to provide email summaries, you can learn how to do so here.