Lesson 1: Getting Started with Firefox
Introduction
Firefox is a free web browser from Mozilla. It is one of the world's most popular browsers, along with Google Chrome and Internet Explorer. In this lesson, we'll talk about how to download and install Firefox to your computer.
Downloading Firefox
Unlike Internet Explorer or Safari, Firefox does not come pre-installed with your operating system. To use Firefox, you must first download and install it on your computer. The process is very simple and should take no more than a few minutes.
To download and install Firefox:
Using your current web browser, navigate to www.mozilla.org and locate the Download Firefox link.
The Firefox download page will appear. Locate and select the download button.

Run or download the Firefox installer. This process may vary depending on your current web browser and operating system. Step-by-step instructions will appear in the browser window if you are not sure how to proceed.

The Firefox Installer will appear. Click Install.

The installer will close when finished, and Firefox will open.
Accessing Firefox
If you are using Windows, Firefox will add a shortcut to your desktop. Whenever you want to open Firefox, just double-click the icon. You can also access it from the Start menu, or you can pin it to the taskbar.
If you are using a Mac, you can open Firefox from Launchpad. You can also drag Firefox to the Dock for quick access.
If you want to use Firefox as your only web browser, you can set it as your default browser. Review our lesson on Customizing Firefox to learn how.
Getting to know Firefox
Firefox offers many of the same features as most web browsers, in addition to its own unique tools. While Firefox is relatively simple to use, you'll need to spend some time becoming familiar with its different features.
Click the buttons in the interactive below to learn more about using the Firefox interface.
Firefox for mobile devices
Firefox can also be used as a web browser on mobile devices. Available for iOS and Android, the Firefox app allows you to browse the web, open multiple tabs, conduct searches, and more. You'll even have the option to sign in to Firefox on your mobile device, allowing you to sync bookmarks, saved passwords, browsing history, and settings across all of your devices.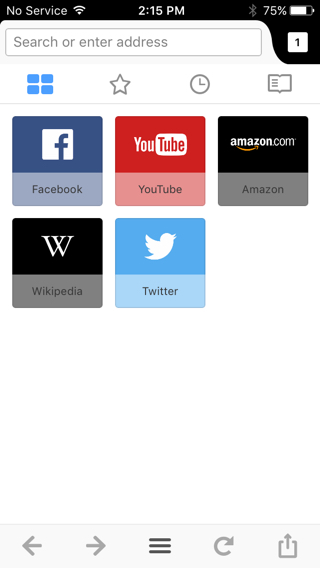 Continue
/en/firefox/browsing-with-firefox/content/