Lesson 3: What is an E-Reader?
/en/buying-other-tech-devices/understanding-tv-resolutions/content/
What is an e-reader?
by Bill
The way we read then
I still remember the moment I realized I could read a book by myself. I was somewhere between three and four years old, and although I'd read plenty of books with my parents and teachers, I'd never actually made it through an entire book without asking for help. What's this word? What does this mean? Why aren't there more pictures in this one?
And then, there I was. Tucked into a corner of my preschool classroom, looking at the back cover of a book. A book I'd read by myself.
It's a powerful kind of feeling—knowing you can turn this collection of words and dots and pages into something meaningful, something you can understand silently in your head. I've loved reading since that day, and I think that feeling of independence is a big part of the reason why. I think it also explains why I have so many dang books in my house: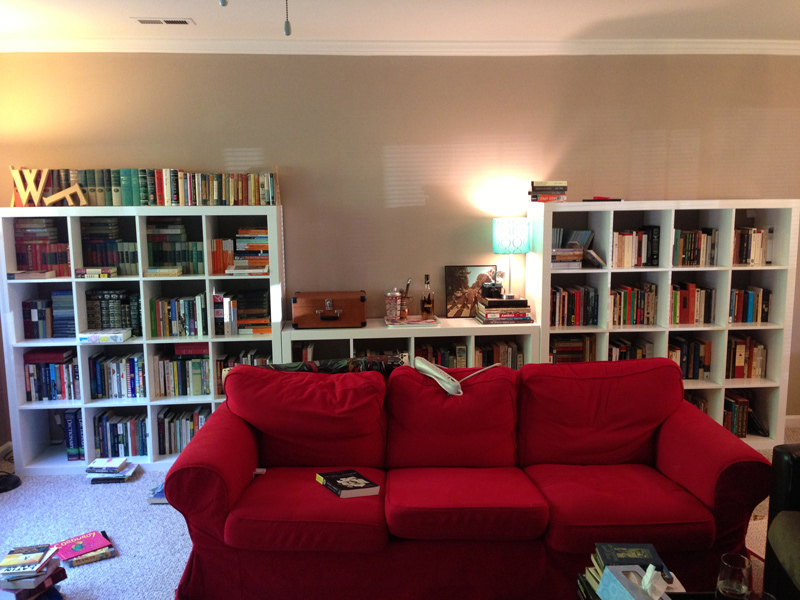 The way we read now
OK, so I clearly like reading. And I love reading books. But more and more, I find myself reading on some kind of screen. Emails, blog articles, Facebook posts, text messages—the type of reading you do quickly on a computer or a smartphone. So where do you find time to read something longer without being distracted?
Enter the e-reader, an electronic device designed explicitly for reading books. E-readers use a special kind of display—called E Ink—that's much easier to read than traditional computer screens. You can even read in bright sunlight, just like a regular book.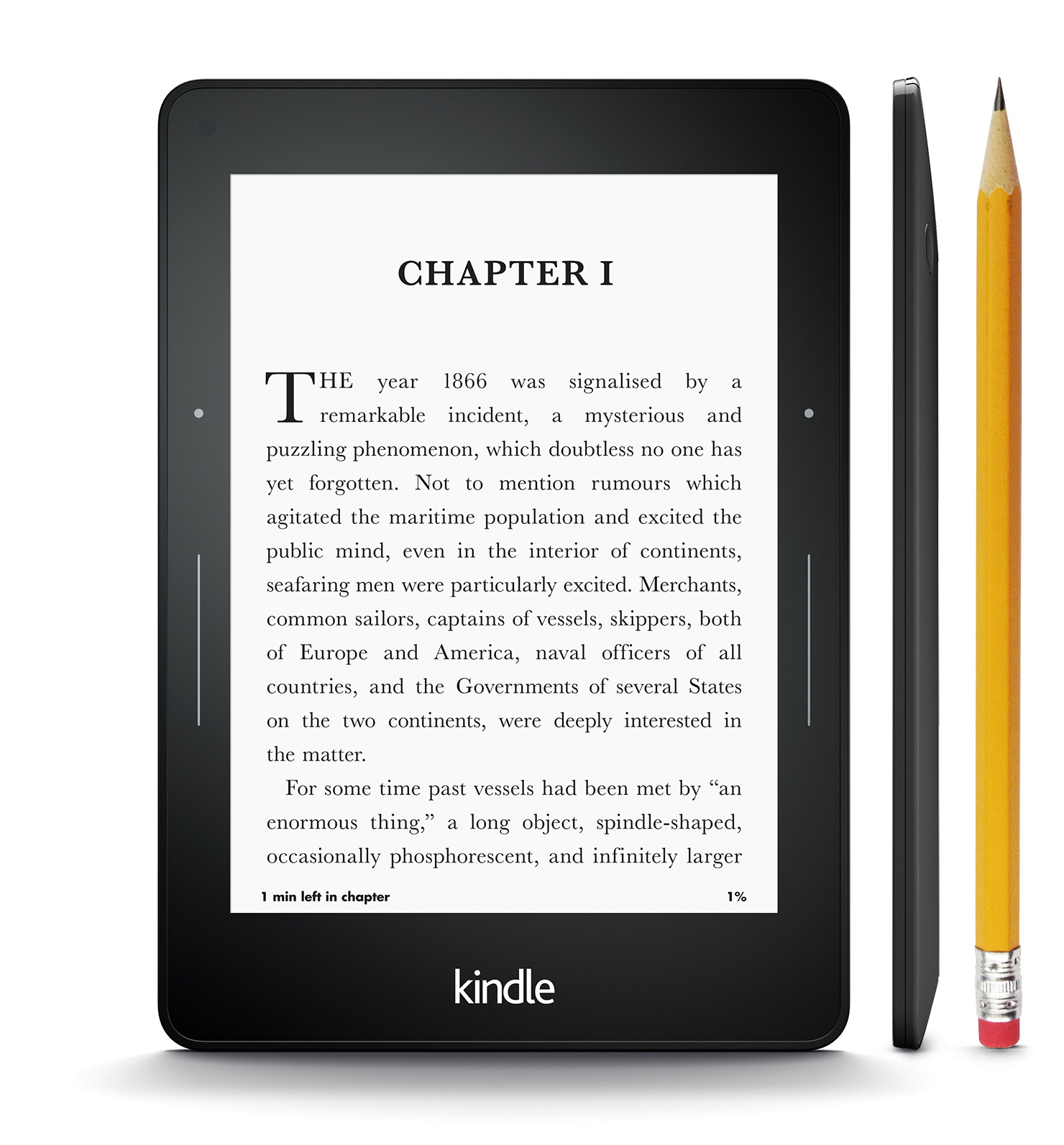 I got my first e-reader about four years ago, and it's definitely changed the way I read. That doesn't mean I've given up paper books, but sometimes it's a challenge to beat the convenience of an e-reader. They're easy to use, extremely portable, and have a fantastic battery life (upwards of two weeks on a single charge).
But my favorite thing about e-readers is that you can carry around hundreds of books at the same time, which means there's always something new to read. If you're thinking about purchasing an e-reader, here are the brands we'd recommend:
Kindle
Amazon's Kindle is probably the most popular and well-known e-reader that's currently on the market. There are several versions of the Kindle, all suited to different price ranges. It also has a lot of exclusive features, like Kindle Unlimited, a service that lets you read as many books as you want for a month for an additional monthly fee.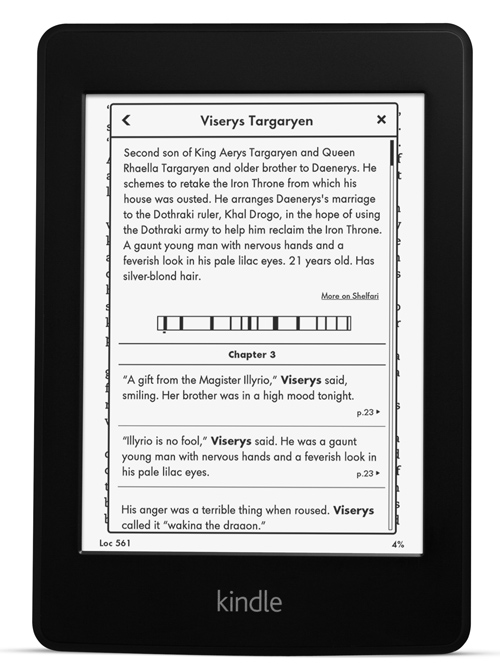 Kobo
While less well-known than the Kindle, the Kobo is a another very well-designed e-reader, again in a range of prices and models to suit your needs. Unlike the Kindle, the Kobo is usually sold by small bookstores (although you can also purchase it online). While it doesn't have as many features as the Kindle, many people I've talked to have found it easier to use, especially if they're new to e-reading.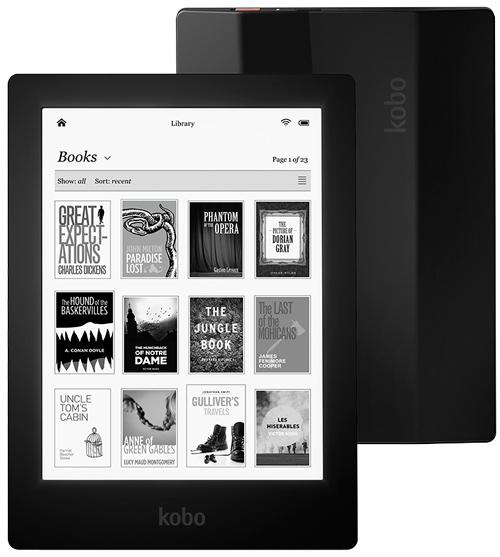 Nook
My current e-reader is the Nook. Designed by Barnes & Noble—the largest bookstore in the U.S.—this device was definitely created with readers in mind. Some of my favorite features include the physical page-turn buttons and the way pages are counted just like a regular book (on a Kindle, you'll only see your progress through the book, not the number of "pages" you've read).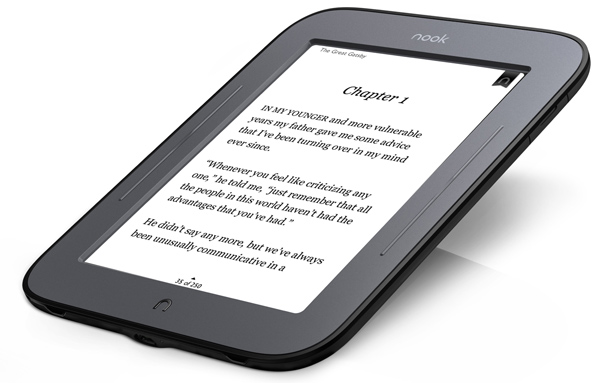 As much as I like my Nook, I'm not sure I'd recommend purchasing one over another e-reader right now. To be honest, it's unclear whether Barnes & Noble will continue to make this device, and the most recent models from Amazon and Kobo have a lot more to offer.

The way we'll read someday
It's difficult to know if devices like the e-reader will still be around 10 to 20 years from now. After all, it would have been tough to predict something like them a few decades ago, and it's equally challenging to know if they'll still be popular that many years in the future.
I'm interested to see if technologies like flexible e-paper might make it even easier to use devices like this in our everyday lives—think writing notes, creating to-do lists, or doodling, but all on the same sheet of infinitely reusable "paper." Sony's Digital Paper is a really cool example, but it's way too expensive for the average person to even consider using right now.
Whatever comes our way, it's exciting to see so much new technology making it even easier to read. Still, that doesn't mean I'll be giving up my actual books anytime soon. I like them way too much for that.

Continue
/en/buying-other-tech-devices/what-is-wearable-technology/content/