Lesson 2: Subscribing to Blogs
/en/blogbasics/introduction-to-blogs/content/
Introduction
Reading a variety of blogs can be a great way to learn about new things, be entertained, or get news from a certain perspective. But the more blogs you read, the more difficult it can be to keep up with them all. Fortunately, you can easily keep up with a large number of blogs by subscribing to the ones you read most.
In this lesson, we'll discuss the advantages of subscribing to the blogs you read. We'll also provide a list of several popular RSS readers, which you can use to set up blog subscriptions.
All about subscribing to blogs
When you subscribe to a blog, you get all of its new posts and updates delivered to you. You subscribe to blogs using an RSS reader, which is a tool that lets you read posts from multiple blogs on one page.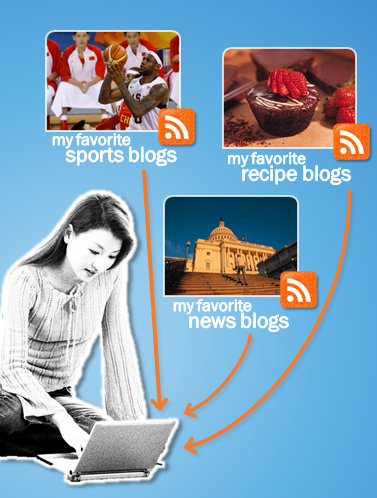 There are many advantages to subscribing to your favorite blogs:
It saves time. You won't have to check multiple blogs each day to see if they've added new posts.
You won't miss any updates. It's easy to miss some posts if you don't visit a particular blog very often. When you subscribe to a blog, every single one of its posts is sent to your RSS reader. Even if you don't check your reader for a week, the posts you haven't read will still be there waiting for you.
It creates a feed of stories interesting to you. You'll be able to read posts on many topics and from various blogs, all in one place. It's like having a newspaper written just for you. Many RSS readers even recommend blogs similar to the ones you subscribe to so you'll always have something to read.
Choosing an RSS reader
There are many RSS readers to choose from. If you're just getting started, you might want to try one of the RSS readers below. They're all simple and easy to use, even if you've never subscribed to a blog before.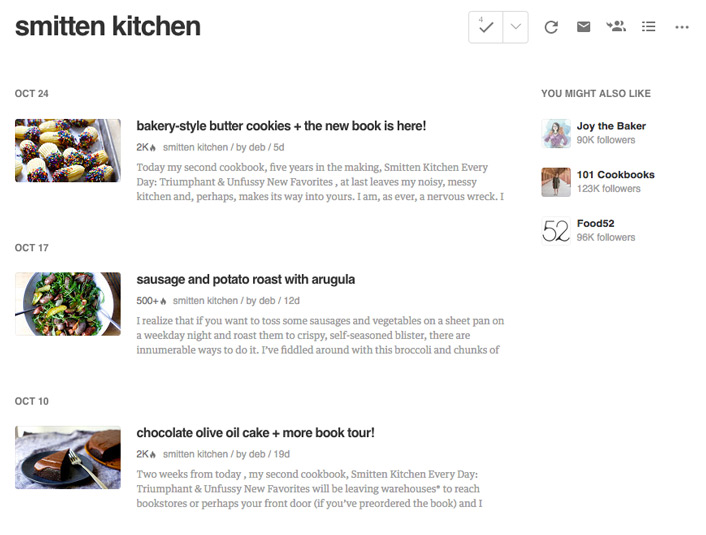 If you have a smartphone or tablet, you could also try one of the news reader apps below. News reader apps aren't much different from traditional RSS readers, but they're designed specifically to be used on mobile devices. These apps collect, or aggregate, content from major blogs and news sites. They can also be used to subscribe to any blog with an RSS feed.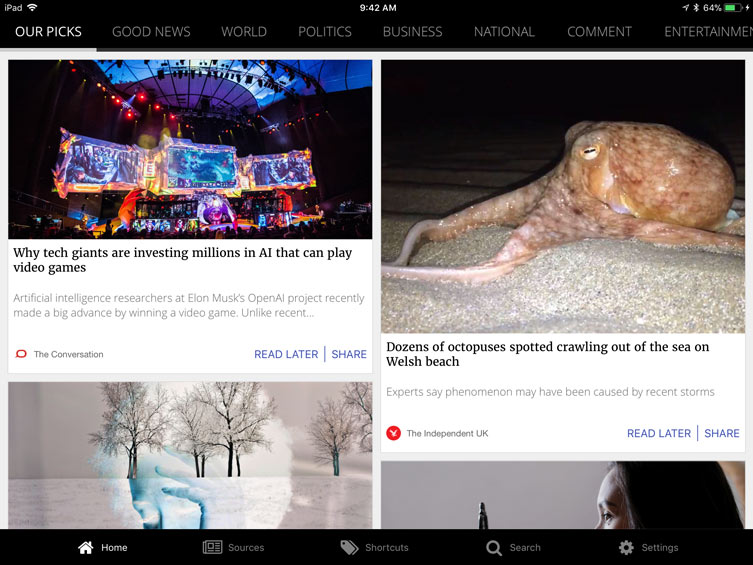 Continue
/en/blogbasics/developing-your-blog/content/