Lesson 7: Downloading Apps
/en/androidbasics/managing-contacts/content/
Introduction to the Play Store
By now, you're probably familiar with the apps that came with your device. What if you're interested in downloading some more? That's where the Play Store comes in (also known as Google Play). The Play Store gives you access to thousands of apps, services, and other media—everything from games like Angry Birds to tools that can help you with everyday tasks.
Many of the apps in the Play Store can be downloaded for free. Others cost as little as $0.99, although some may be more expensive. To purchase apps from the Play Store, you'll need to have some form of payment on file with your Google account, such as PayPal or a credit card. If you don't have this set up yet, that's OK—the app will walk you through it.
Finding and installing apps
The Play Store comes pre-installed on every Android device. To get started, open the app. You can use the search feature to search for something specific, such as the name of an app, the company that makes it, or something descriptive (like "photo editor"). You also can tap Apps to browse the apps section of the store.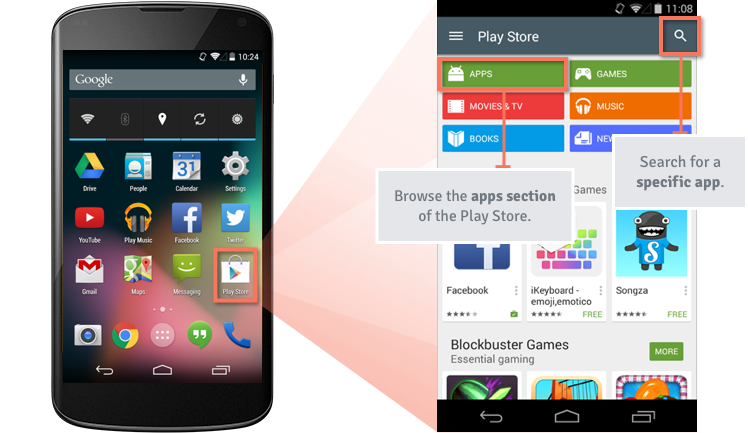 To download or learn more about an app, tap the one you're interested in. You'll be taken to the product page, where you can check out reviews, screenshots, and a description of the app. To download the app, tap the install button (it will say "install" if the app is free or will tell you the purchase price), then follow the rest of the instructions.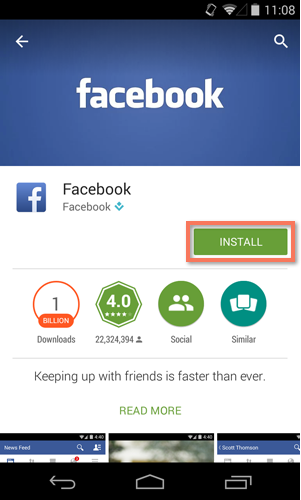 To return to the Play Store homepage, open the menu in the upper-left corner, then choose Store home. You can also use this menu to view your current apps, account settings, and more.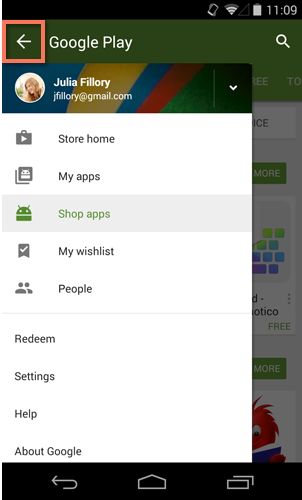 App safety
Many apps in the Play Store are perfectly legitimate; however, there will always be a few exceptions. For example, some apps may compromise your privacy by sharing your personal information with advertisers. Others may even contain malware, which can affect the operation of your device.
The best way to protect yourself is to stick to apps and brands you trust. You should also think critically about the app's reputation before downloading it, and review the app's permissions—especially if you're unfamiliar with the developer.
Reputation: Every app has a reputation of some kind. You can get a better idea of what it is by checking the user reviews and other details on the product page. For example, do you see a lot of negative comments? Does the app have fewer than 100 downloads? This is a pretty good indication that the app may be unreliable (or may even be unsafe or a scam). Use your judgement, and don't download anything that makes you feel uncomfortable.

Permissions: Apps need permission to access certain information on your device in order to work properly. Sometimes this information is completely necessary, and sometimes it isn't—it just depends on the context. For example, if you're downloading a simple flashlight app and it requests access to your phone, contacts, and location, you might want to reconsider. The app's reputation can also help you make smart decisions about permissions.



Uninstalling apps
Uninstalling an app only takes a few minutes. There are two ways to do it. First, if you're viewing the app in the Play Store, all you have to do is tap Uninstall—the app will be removed from your device immediately.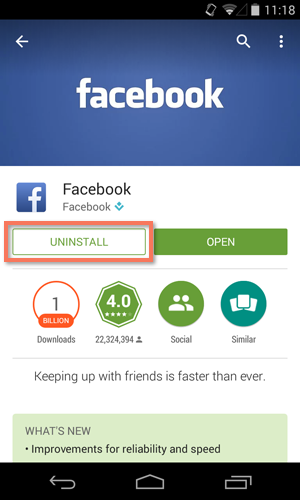 If you're outside the Play Store, open your device's settings, then go to Apps or Application Manager (this may vary depending on your device). From there, select the app you want, and tap Uninstall.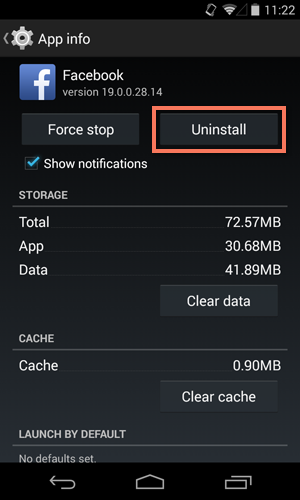 If you change your mind later, you can always reinstall any apps you've uninstalled. Just go back to the Play Store and follow the usual steps. If you paid for the app, you won't have to pay for it again.
Doing more with the Play Store
The truth is, apps are just the beginning when it comes to the Play Store—there are many other things you can download, including movies, TV shows, books, and music. Unlike apps, these purchases aren't just for your mobile device; they can also be viewed on your computer. To learn more, check out the Google Play Help Center or the desktop version of Google Play.
Continue
/en/androidbasics/security-and-privacy/content/