Lesson 3: Jobs that Involve Working With Your Hands
/en/careers-without-college/jobs-for-the-people-person/content/
Jobs that involve working with your hands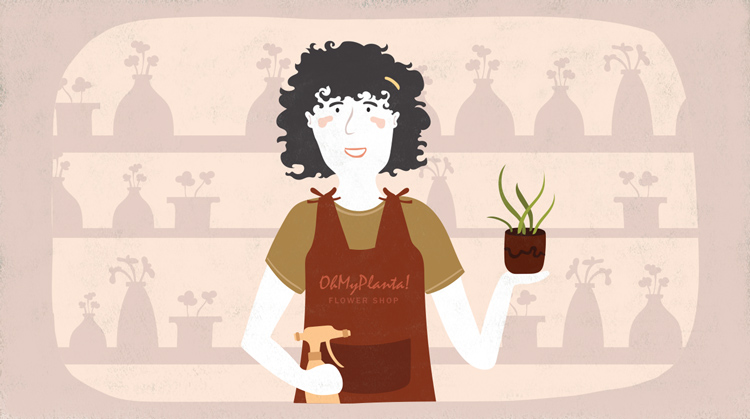 Do you enjoy building things yourself? Doing arts and crafts? Fixing things around the house? If so, you might consider getting a job that lets you work with your hands. We'll show you a few examples below to give you some ideas, but you can find many other jobs in the Occupational Outlook Handbook.
The jobs below don't require a four-year college degree, and you can get on track to a career with very little experience. For many of these jobs, you'll start with an apprenticeship and learn everything you need to know on the job. Then, once the apprenticeship is complete (which takes several years), you can become a journeyman, which allows you to make more money.

For some jobs, you'll first have to complete a two-year program at a community college or take a test to obtain a license. You may need to do some research to find out whether your state has specific licensing requirements for the jobs you're interested in.

Carpenter
If you like building things and working with wood, a job as a carpenter might be perfect for you. If you don't have experience, you can get a job as a laborer working alongside carpenters, which will allow you to gain enough experience to become an apprentice. You can also take classes in carpentry at your local community college.

Floral designer
A floral designer (or florist) may do everything from preparing and arranging flowers to processing bouquet orders. If you don't have experience, you can start by getting an entry-level job at a flower shop. From there, you can gain experience and eventually try your hand at designing flower arrangements. Because florist jobs can involve tasks like bookkeeping, taxes, and payroll, it may be helpful to take accounting or business classes as well.

Plumber
Most buildings have a complex network of pipes that need to be installed and maintained. Because of this, plumbers will always be in demand. The process for becoming a plumbing apprentice varies by state; you can start by either contacting your local plumbers' union or by finding a licensed plumber who will take you on as an apprentice. College is not required, but classes at a technical school will make you a more competitive candidate.

Tile setter
Kitchens, bathrooms, and other rooms can have tile floors or walls, and this tile must be cut and placed by hand by a tile setter. Most tile-setting skills are learned on the job, and an apprenticeship is a common way to get this experience. After completing the apprenticeship, a tile setter can be self-employed as a journeyman.

Power plant operator
Power plants are an essential part of the community, and they employ a variety of workers. The educational requirements can vary depending on the specific position and type of plant, but some jobs only require a high school diploma. However, an associate's degree from a vocational school is often strongly preferred.