Lesson 2: Jobs for the "People Person"
/en/careers-without-college/is-a-bluecollar-career-right-for-you/content/
Jobs for the "people person"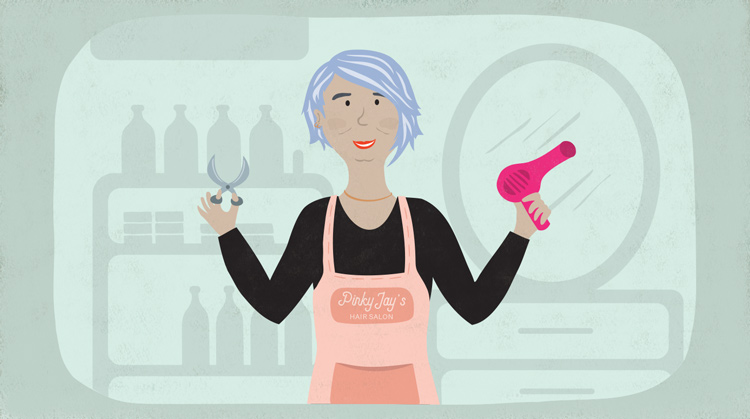 Are you a "people person"? Do you love meeting and interacting with new people every day? If so, you might want to choose a job that lets you use your people skills. There are many jobs to choose from, and the ones below are just a few examples. For even more job ideas, you can read through the Occupational Outlook Handbook.
If you don't have a college degree, don't worry—the jobs below don't require a four-year degree, and many of them only require a high school diploma or equivalent.
In some cases, you may need to pass a licensing exam or complete a one- or two-year program at a community college or technical school. The requirements vary from state to state, so you'll need to do some research to find out what your state requires.

Pharmacy technician
Pharmacy technicians are responsible for filling prescriptions, working with customers, and fulfilling other duties. They can work in a variety of locations, from grocery stores to drugstores to hospitals. Unlike pharmacists, which usually need to have a doctorate, pharmacy technicians typically only need a high school diploma to get started. However, you may also have to pass a test to get certified, depending on which state you're in.

Optician
Opticians help customers find the right glasses and contact lenses. There are many different sizes and types of frames, and part of an optician's job is to find a frame that will fit a customer's face, as well as their personal style. Although you can get an associate's degree to become an optician, many people start with a high school diploma and learn the skills they need through on-the-job training.

Home health aide
Home health aides travel to the homes of people with disabilities or illnesses and help them with various tasks. The job entails a little bit of everything: cooking, housekeeping, shopping, giving medication, and other everyday tasks clients need help with. A home health aide can also provide social support for clients who may not receive many visitors. Although it's a demanding job, it's a chance to make a big difference in people's lives.

Hairstylist
Hairstylists (or hairdressers) do more than just cut hair. They also talk to clients to help them choose a hairstyle, and they provide a friendly and pleasant atmosphere that will make clients want to come back. This means people skills are important in this job. Although a college degree is not required, you will need to graduate from a cosmetology program (which can often be completed in less than a year) and pass a licensing exam.
Concierge
A concierge works with hotel guests to ensure they have an enjoyable stay. Because guests may be unfamiliar with the surrounding area, the concierge can recommend restaurants, shows, tours, and other activities. They may also perform other tasks, like giving directions, making reservations, or buying tickets—basically, handling the details so guests don't have to.

Real estate agent
A real estate agent (or Realtor) helps clients buy and sell homes. They use their knowledge of the local area, real estate market, and housing laws to meet their clients' needs, whether they are buying or selling.
The pay can vary widely. Rather than a set income, Realtors earn a commission on each sale. This means the income can be inconsistent from month to month depending on the number of sales. However, if you have a lot of drive and strong people skills, these commissions can add up to a very well-paying career.
Continue
/en/careers-without-college/jobs-that-involve-working-with-your-hands/content/